Maisch '22 Honored as Lincoln Academy Student Laureate
January 19, 2022
BLOOMINGTON, Ill. — The Lincoln Academy of Illinois has recognized Daniel Maisch '22 of Batavia, Ill., as Illinois Wesleyan University's 2021 Student Laureate.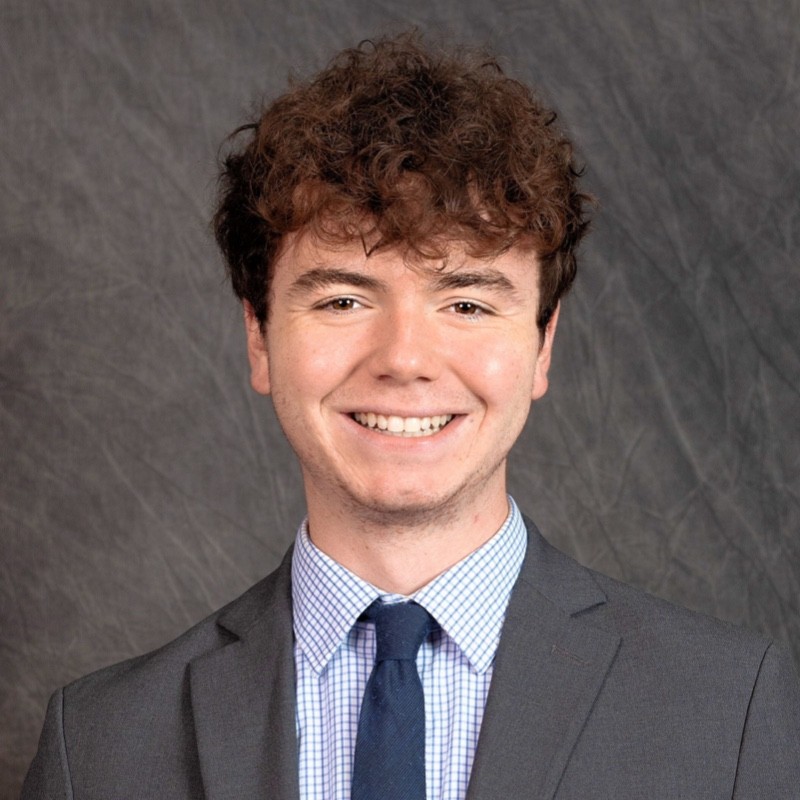 Maisch, along with student representatives from various colleges and universities in Illinois, was honored at the 47th annual ceremony, held via Zoom, by the Lincoln Academy of Illinois. The ceremony recognizes excellence in curricular and extracurricular activities from seniors of the state's four-year, degree-granting colleges and universities who display "Lincoln-hearted" qualities.
"Abraham Lincoln said it best: 'Whatever you are, be a good one.' As I leave my time in higher education and move on to the next chapters of my life, it is these words that I will carry with me as a lifelong Lincoln Academy Student Laureate," said Maisch. "The Lincoln Academy is creating a community of individuals who have a reaffirmed commitment to excellence both in the classroom and out in the community. I believe the true essence of the Lincoln Leadership legacy is the idea of creating a community of leaders and advocates that go out into the world and do good."
Maisch is a double major in economics and Hispanic studies, with a minor in public administration. He has also been a student leader outside of the classroom.
Maisch has served on the Student Senate since 2018, most recently as president in 2021. He has been an advocate for sexual violence prevention, drug and alcohol abuse prevention and mental health awareness. He has also served as vice president of Illinois Wesleyan's chapter of Tau Kappa Epsilon and was a leader on the Interfraternity Council, which allowed him to work closely with faculty and staff offices/committees for the betterment of the entire campus.
Also active in the broader Illinois community, Maisch has served as a research intern at the West Bloomington Revitalization Project and has received a Weir Fellowship from Illinois Wesleyan's Action Research Center to make the community more accessible to Spanish-speakers. He has furthered his global perspective through leadership in Model United Nations and study abroad in Barcelona, Spain.
By Kailee Galloway '23