Digital Commons Nears 5 Million Downloads
March 31, 2022
BLOOMINGTON, Ill. ⁠— Illinois Wesleyan University's Digital Commons – an online repository for student work, faculty scholarship, University records and campus history – is approaching 5 million downloads.
As expressed on the Digital Commons website, this collection of materials reflects the intellectual, creative and scholarly culture of IWU's campus throughout the years. Since launching Digital Commons in 2007, The Ames Library staff have digitized backfiles of student journals and honors research as far back as the 1960s.
"Digital Commons provides a space for student work to be featured and celebrated, and for us all to see the long history of achievement in scholarship and artistry at IWU," said University Librarian Stephanie Davis-Kahl.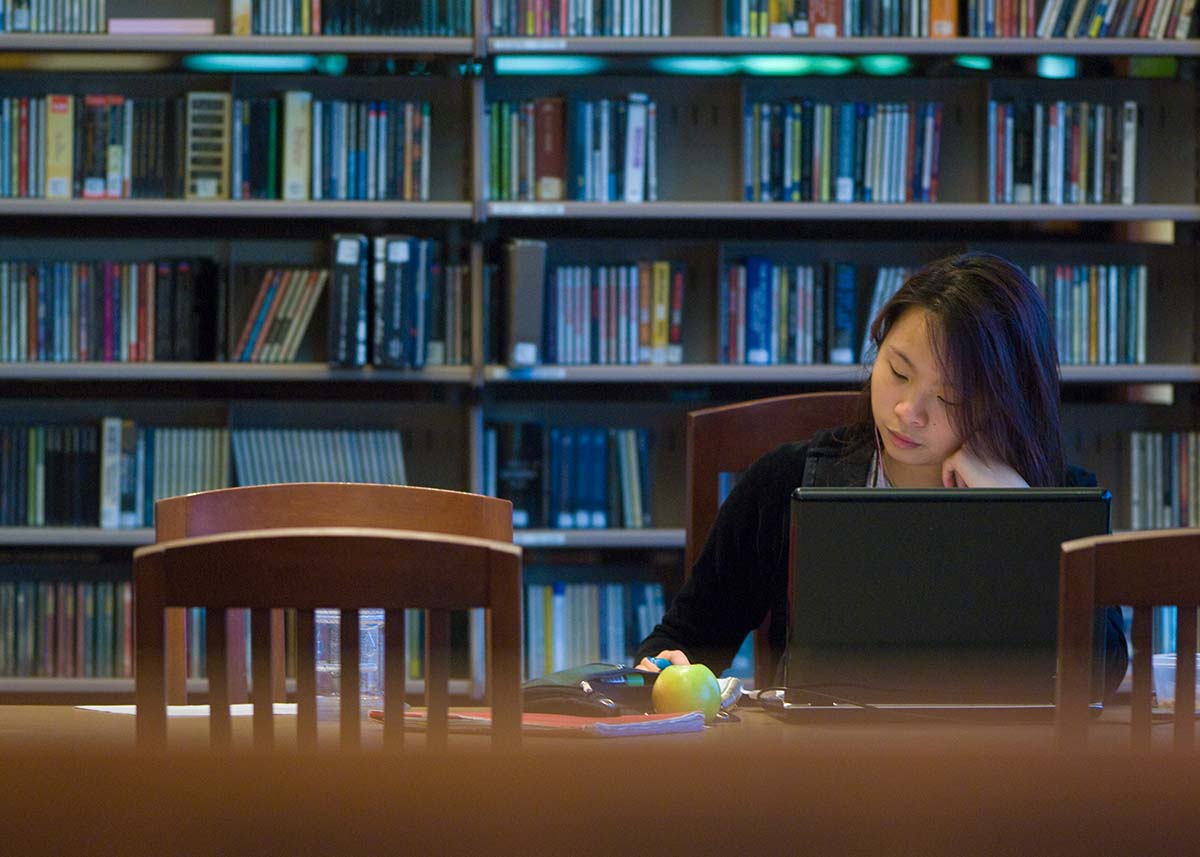 Emma Garcia '21 saw her senior honors project, "Blending the Gender Binary: The Machismo Dyad as a Coping Mechanism," uploaded to the Digital Commons site the same day she defended her thesis to a panel of professors.
"I spent two semesters researching and writing this piece and it felt worthwhile to see my work being shared and read by members of the community," Garcia said.
All students who complete honors research are encouraged to have their work uploaded to the Digital Commons.
"The power of Digital Commons is in expanding your audience. Due to an arrangement with Google, Digital Commons content receives higher ranking in search results," said Meg Miner, University archivist and administrator of the Digital Commons site.
A senior honors paper by Megan De Serf '02 currently has 69,414 downloads, the most of any paper. Justin Leverton '02 has the most Facebook mentions at 463 for his paper, which was also published in The Park Place Economist, Illinois Wesleyan's undergraduate economics journal.
The global reach of Digital Commons is impressive, said Miner, with an almost equal amount of downloads coming from external educational institutions, corporations or government agencies as from the IWU community.
Miner said this wide readership shows that "there is significant interest in the kinds of work we've been able to showcase from IWU for different audiences."
"For a small liberal arts institution, 5 million downloads is a significant milestone and indicator of the valuable research, scholarship and artistic work that is created on this campus, much of it mentored by IWU faculty," Davis-Kahl said.
Questions about the Digital Commons or permitted uses for any content in the database may be sent to digitalcommons@iwu.edu.
Maria Harmon '23