Campus Invited to Celebrate Diversity at Unity Gala
February 25, 2022
BLOOMINGTON, Ill. ⁠— An elegant evening to celebrate diversity at Illinois Wesleyan will take place at the fourth annual Unity Gala on Saturday, March 5.
Students, faculty, staff and alumni are invited to attend the Unity Gala from 7-11:30 p.m. in the Hansen Student Center. The IWU Jazz Combo will kick off the evening as guests enjoy cocktails and hors d'oeuvres followed by dancing until 11:30 p.m.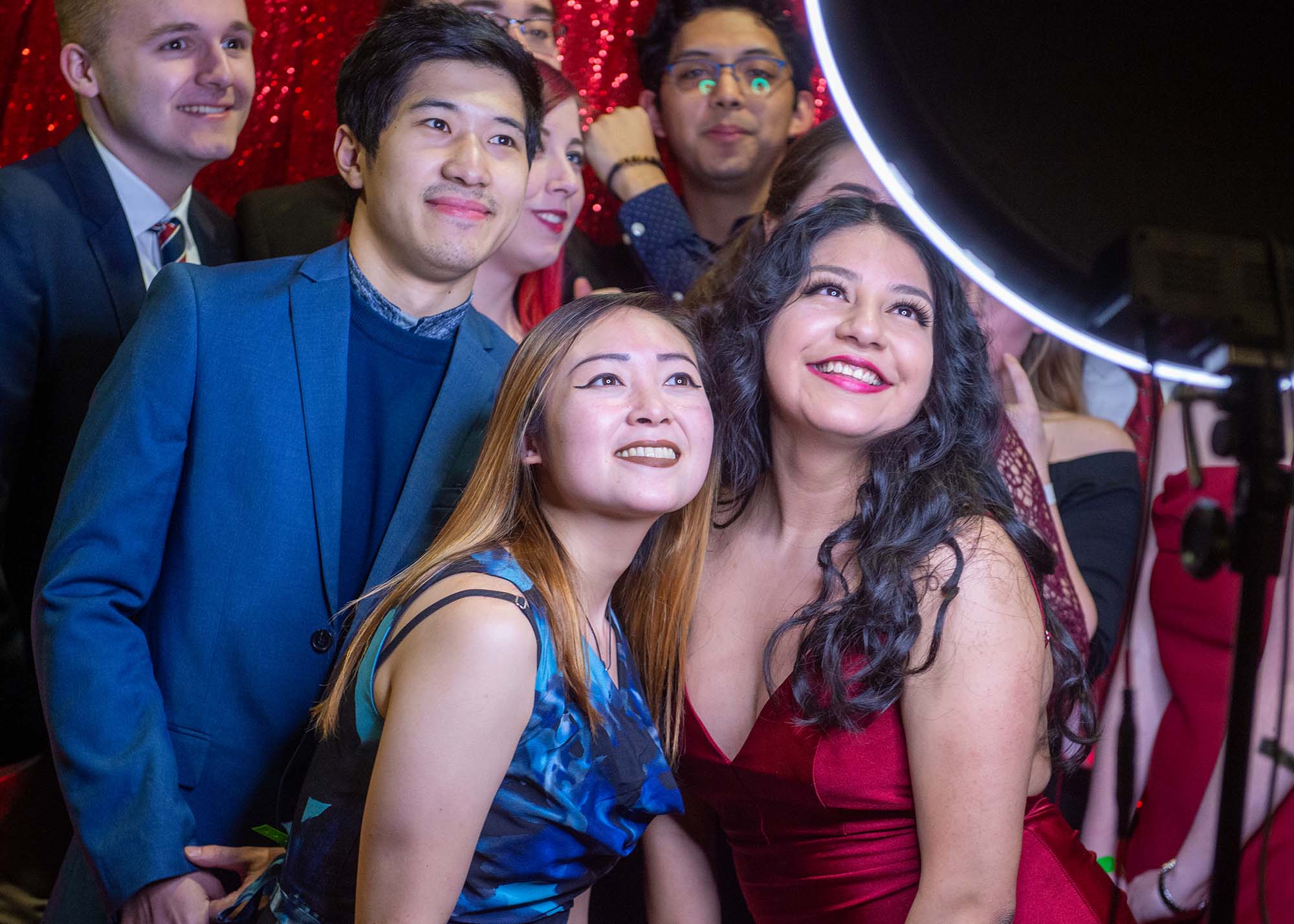 Click here to RSVP for the event.
Sponsored by The Alliance, the Office of Diversity and Inclusion, and Student Senate, this black tie event celebrates IWU's diverse community. Past Unity Galas have seen as many as 350 attendees, according to Sharla Brown-Ajayi, director of the Office of Diversity and Inclusion (ODI).
The last Unity Gala occured in 2020, prior to the COVID-19 pandemic. However, Brown said the long-awaited return has made students all the more excited for this year's celebration. She said those who experienced the Gala previously are looking forward to an elegant evening shared with friends, their professors and alumni.
"It's also great to see the excitement among our first-year students and sophomores who didn't get to experience the event last year due to the pandemic," said Brown-Ajayi.
Ahead of the Gala, ODI is hosting a fashion drive to ensure every student can attend the event in style, as some students may not have access to formal wear. Those wishing to donate can drop off formal wear items at ODI in Hansen Student Center between 8 a.m and 4 p.m. until Monday, Feb. 28. Those looking to browse and select from the formal wear may do so at the ODI anytime between 9 a.m. and 4 p.m. from Monday, Feb. 28, to Wednesday, March 2.
To maintain COVID mitigation efforts at IWU, attendees are encouraged to complete a COVID test no more than 72 hours prior to the event. Alumni and guests will be required to show proof of vaccination or a negative non-rapid PCR test upon entry. More information regarding COVID safety can be found in the RSVP form and will be provided to those who register. Testing is available Wednesdays, March 2 and March 9 at the Shirk Center.
By Maria Harmon '23