Wiltschek Named University Chaplain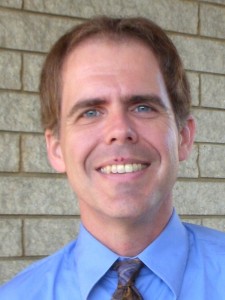 Sept. 7, 2021
BLOOMINGTON, Ill. — The Rev. Walt Wiltschek has been appointed as Illinois Wesleyan's new University chaplain. His duties begin Sept. 7.
Wiltschek arrives at Illinois Wesleyan University with more than eight years of higher education experience, including campus ministry, academic advising and teaching.
An ordained minister, Wiltschek served as university chaplain at Manchester University in North Manchester, Indiana from 2010-2016 where his duties included building interfaith programs and initiatives, advising student groups, working on the counseling team, teaching a first-year seminar class and serving as an academic advisor. A recipient of the Manchester University Church-College Service Award, Wiltschek is an award-winning writer who has also earned recognition for his extensive volunteer work.
"Rev. Wiltschek's experience leading interfaith programs and mentoring students makes him an excellent fit in his new role at Illinois Wesleyan," said Dean of Students for Inclusion and Advocacy Prince Robertson.
In addition to his part-time role at Illinois Wesleyan, Wiltschek also serves part time as district executive minister for the Church of the Brethren's Illinois and Wisconsin District, based in Canton, Illinois.
Wiltschek holds a bachelor's degree in secondary education/mathematics from York College of Pennsylvania, a master's in communications and journalism/media from Northern Illinois University, a certificate of biblical studies from Eastern Mennonite Seminary in Harrisonburg, Virginia, and a master's in religion with a concentration in education and youth ministry from Lancaster (Pennsylvania) Theological Seminary.
By John Twork