Illinois Wesleyan Achieves Record Number of Academic All-America Selections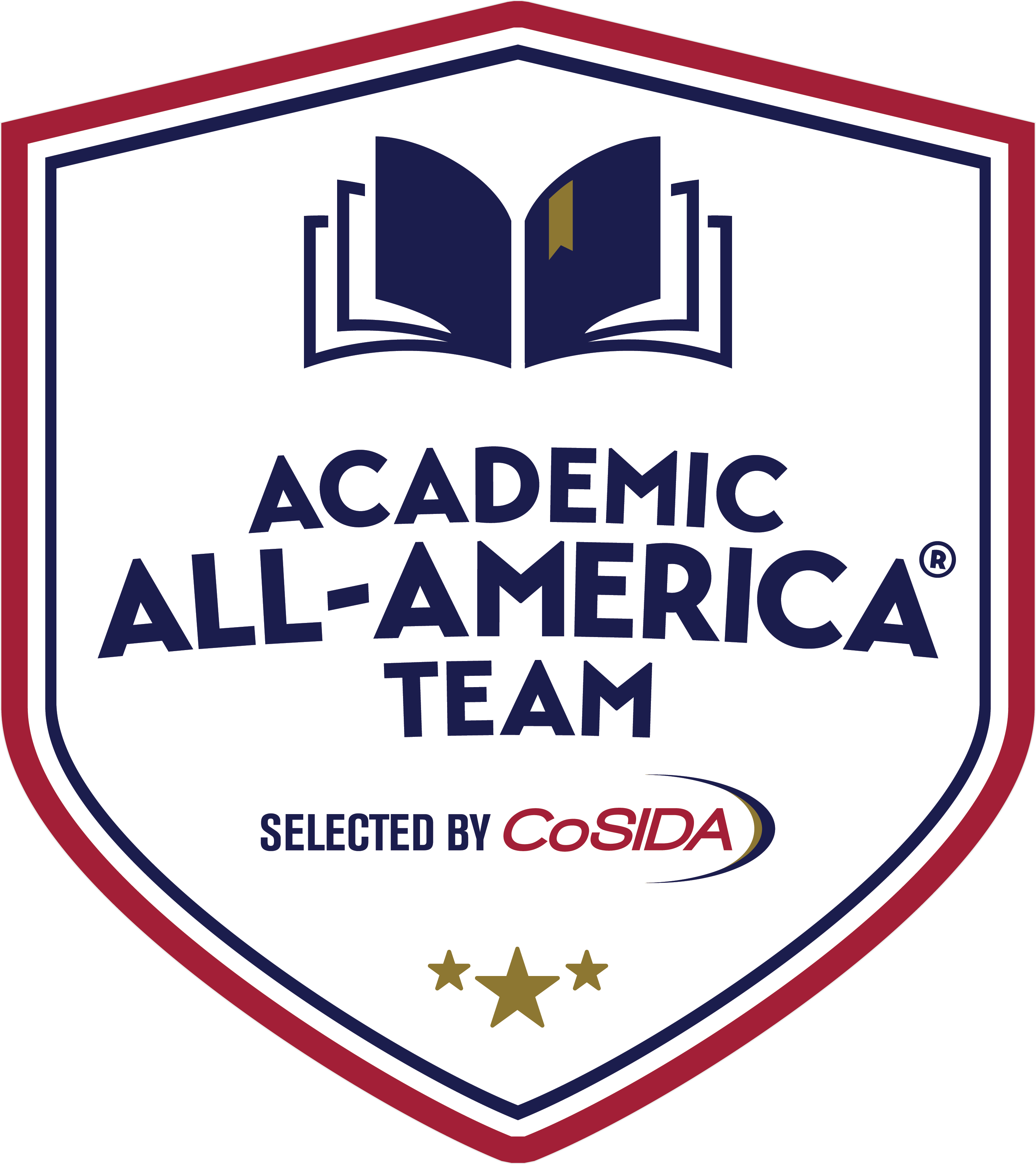 October 22, 2021
BLOOMINGTON, Ill. — Illinois Wesleyan University continued its rich tradition of Academic All-America success with a school-record number of selections during the 2020-21 academic year. A total of nine Titans were named Academic All-Americans over the past year.
Administered by the College Sports Information Directors of America (CoSIDA), the Academic All-America program recognizes student-athletes' athletic and academic achievements. Nominees for Academic All-America honors must be starters or important reserves on their respective teams, completed one calendar year at their current institution, and own a 3.30 cumulative GPA or higher. CoSIDA recognizes Academic All-America teams consisting of student-athletes participating at all levels of NCAA competition.
"These nine student-athletes — and all of our Academic All-Americans throughout the years — truly represent what Illinois Wesleyan University is all about: academic and athletic excellence," said Illinois Wesleyan Athletic Director Mike Wagner. "Our student-athletes embrace the academic rigor at IWU on a daily basis while also competing for championships at the conference and national level."
With nine student-athletes recognized during the 2020-21 academic year, Illinois Wesleyan has had 142 Academic All-Americans (62 first-team selections, 42 second-team selections and 38 third-team selections) dating back to 1970. IWU has additionally had seven student-athletes named Academic All-Americans of the Year. IWU ranks 24th among all schools in terms of total selections, and ninth among Division III institutions.
Illinois Wesleyan's Academic All-Americans recognized during the 2020-21 academic year included: Emmett Zima '21 (football); Andrew Abel '21 and Rob Wuethrich '21 (men's golf); Ayana Blair '21 and Kelsey Wyman '21 (women's track and field); Ellen Gilbert '22 (women's swimming and diving); Janaye Godfrey '21 (women's lacrosse); Matthew Leritz '22 (men's basketball); and Kendall Sosa '21 (women's basketball).
By Kailee Galloway '23