Physically Distant Student Life Brings New Levels of Engagement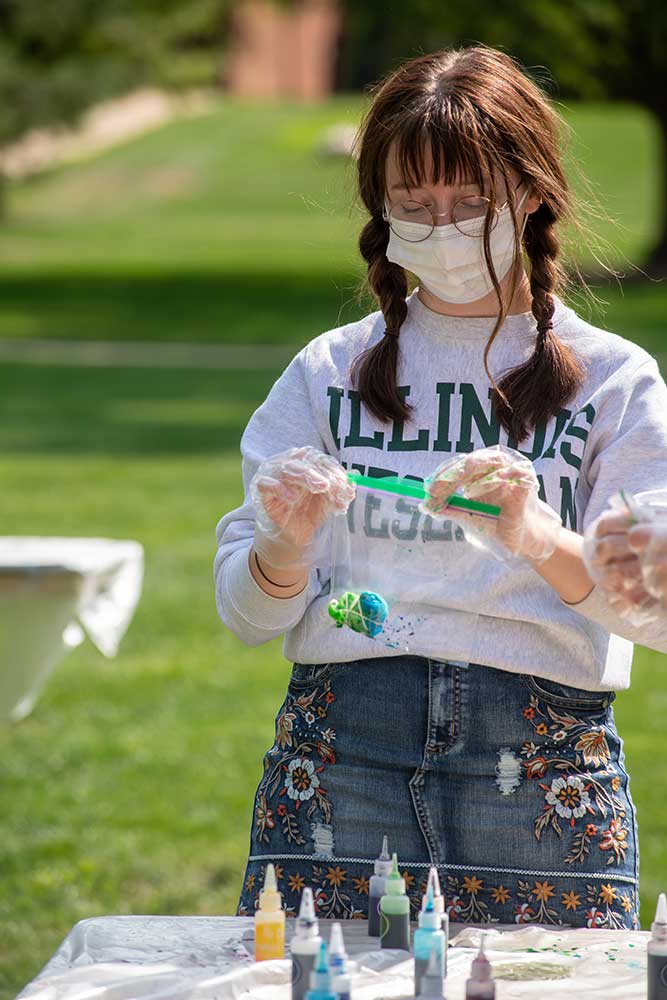 Feb. 1, 2021
BLOOMINGTON, Ill. — The social scene at Illinois Wesleyan University is still thriving amid the COVID-19 pandemic, with a roster of limited capacity in-person events along with virtual and hybrid activities that –– in some cases –– produced even higher attendance figures than pre-pandemic times.
While some other institutions have been forced to cut back on their student programming, IWU's Campus Activities Board (CAB) stayed committed to hosting the same number of campus events as any other semester. Some iconic events, such as the RSO Fair and the Homecoming Pizza Taste, were kept in-person with physical distancing, while others were reimagined for the virtual sphere. Newly virtual events such as Family Weekend and CAB's annual Big Show featuring actor Josh Peck pulled in hundreds of attendees, connecting students at home with the rest of the IWU community. On the whole, the Office of Student Involvement recorded 1,768 engagements at events in Fall 2020, compared to 1,522 engagements the year before.
Throughout the fall, Director of Student Involvement Kevin Carey '13 has watched student organizers embrace the challenge of planning in uncharted waters, demonstrating the flexibility and hard work it takes to bring their events to life.
"Students have exemplified the epitome of resilience," said Carey. "I loved being in spaces where student leaders were thinking through the best approach of making the event successful. Where does the camera need to sit? Who will host the event to give the virtual audience a walk through of everything? How do we best market the event to ensure people have access on campus or if they are at home for the semester? The success is largely attributed to the commitment students made to staying the course and following through."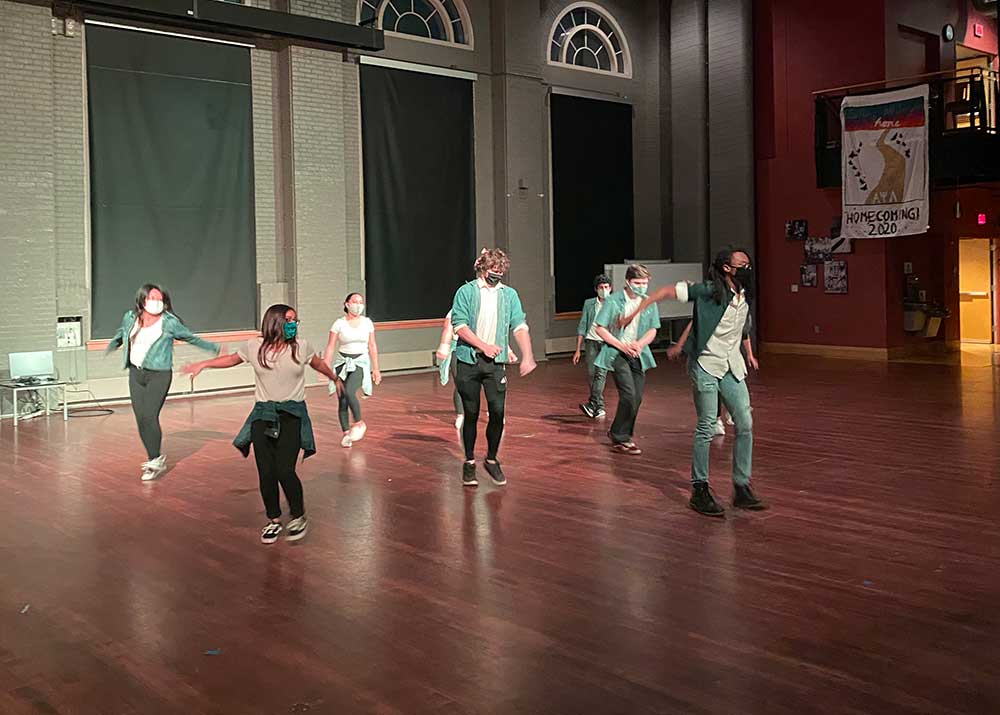 Some events found ways to put a lighthearted spin on a tumultuous year, from tye-dye masks to drive-in movies. Others sought to address the pressing social issues of 2020 in meaningful ways, such as Phi Gamma Delta's canned food drive, Alpha Gamma Delta's Virtual 5K, Alpha Psi Lambda National's Button Fundraiser and a Student Senate-led campaign to register students to vote in the 2020 presidential election.
With a semester of lessons for student event planners in Spring 2021 to build upon, Carey says the most important takeaway is that campus life is still worth the investment, even if that life takes place behind a screen or six feet apart.
"Student belonging and connectedness doesn't need to happen in-person," Carey believes. "We saw students connecting in the chat, picking up a grab-and-go event and taking it back to their room, and attending virtual events in the comfort of their home. It is so important for us to keep social connectedness a priority in all the work we do on campus."
With high turnout levels and a campus committed to making the best of COVID-19, Illinois Wesleyan students have embraced the belief that physical distance doesn't have to mean social distance.
By Rachel McCarthy '21