Mathison Named Director of Alumni Engagement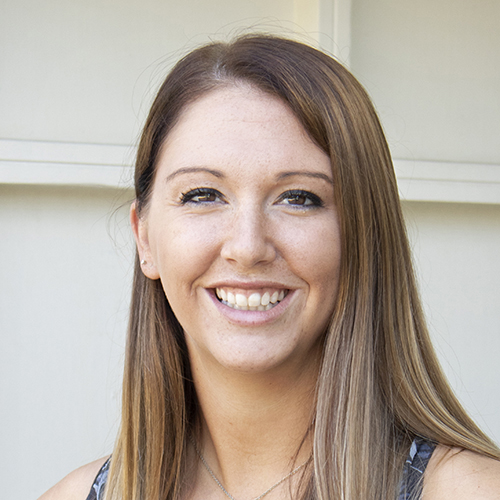 Sept. 13, 2021
BLOOMINGTON, Ill. — Kaylee (Kurtz) Mathison was named Illinois Wesleyan University's director of alumni engagement on Sept. 1. Mathison previously served as assistant director of alumni engagement for reunions at IWU since June 2019.
"I am very excited to work with our alumni in this new capacity," Mathison said. "In the past few years, I have been blown away by the Illinois Wesleyan alumni community's passion. Our alumni are generous donors of their time and treasure, and I look forward to working with them to sustain and grow alumni engagement opportunities."

In her former role at IWU, Mathison managed reunion committees and coordinated unique reunion experiences. Her responsibilities included event planning, volunteer outreach and fundraising to meet class giving goals. In 2020, Illinois Wesleyan reunion giving totaled over $1 million.
"Kaylee has shown her skills and ability to manage multiple programs through her years working with and building the reunion program," said Vice President for Advancement Steve Seibring. "We look forward to watching her flourish in this even more expansive role."

In the new role, Mathison will manage all alumni engagement events and University-sponsored volunteer groups. She will work in conjunction with the Alumni Association Board of Directors and the alumni engagement team to coordinate local events such as Homecoming, as well as regional events and affinity group activities.

"It is such an honor to continue creating lasting relationships with alumni and celebrate their accomplishments and engagement with the University," Mathison said. "I am so pleased to continue and grow in this capacity."

Mathison earned a bachelor's degree in communication and public relations from Monmouth College in 2018 and a master's degree in higher education administration from North Park University in 2020.

Prior to her time at IWU, she served as a transfer admissions counselor at Lincoln College. Mathison is also a director and head coach of a traveling youth softball organization based in her hometown of Delavan, Illinois.