Lewis Named Chief Information Officer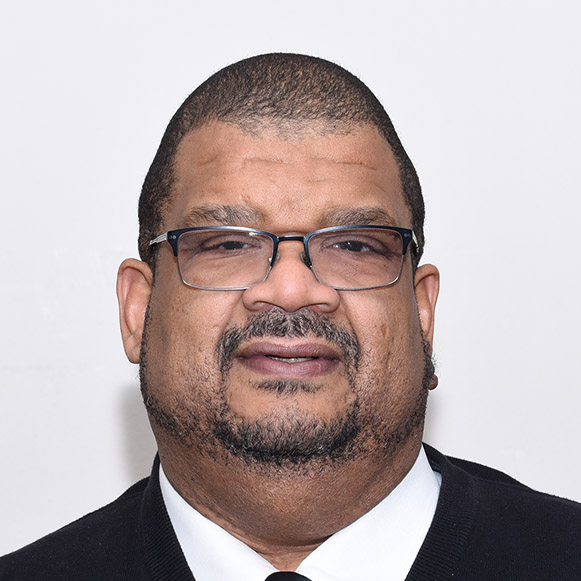 June 23, 2021
BLOOMINGTON, Ill. — Leon Lewis will become Illinois Wesleyan University's new Chief Information Officer, beginning Aug. 1. He will serve among senior leadership on President S. Georgia Nugent's Cabinet.
Lewis brings more than 20 years of experience developing and executing IT strategies and programs within higher education. He currently serves as Vice Chancellor of Information Technology, Institutional Research at Arkansas State University-Beebe. In this role, he led initiatives and fostered collaboration to ensure that IT services provided students with access to the resources needed to excel at the institution, while exceeding standards to support the educational and professional goals of faculty and staff.
"We are fortunate to welcome Leon's vision and leadership to Information Technology Services, whose importance has become increasingly apparent during the rapid shifts of the past year," said Matt Bierman, Vice President for Business and Finance. "He brings experience in providing strategic, tactical and operational management in a variety of higher education settings."
Lewis said he was drawn to Illinois Wesleyan by its rich history and looks forward to many years as part of the IWU family.
"With a strong commitment to education, student success, and all aspects of diversity, I quickly realized that this was the type of institution that I would like to be part of," Lewis said. "I am excited to join you in creating an environment that holistically supports and academically challenges our students."
Lewis has a master's degree in Computer Engineering; Internet Engineering from Marlboro College, a former private liberal arts college in Marlboro, Vermont. He completed a Certified Government Chief Information Officer (CGCIO) certification at the University of North Carolina at Chapel Hill and earned a bachelor's degree in Business Administration; Computer Information Systems at Western Carolina University.
Lewis succeeds Jerry DeSanto, who served as Interim Chief Information Officer for the past year.