Illinois Wesleyan Recognized Among Nation's "Best" by The Princeton Review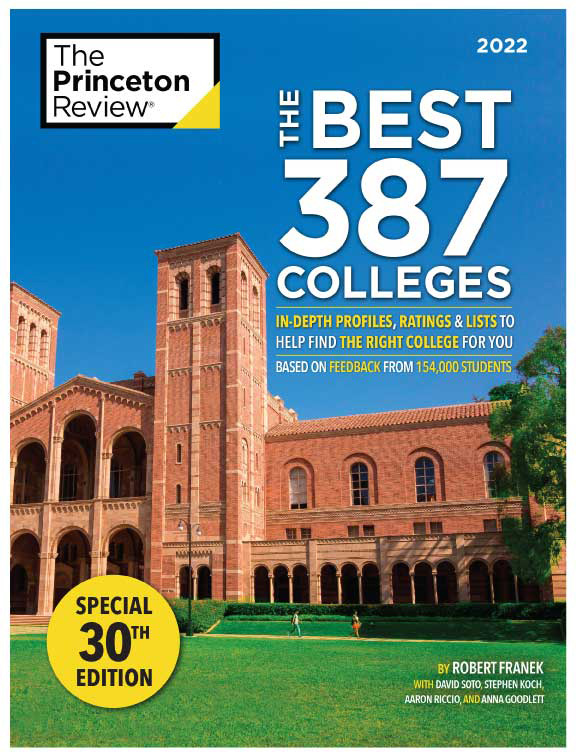 Sept. 1, 2021
BLOOMINGTON, Ill. — Illinois Wesleyan University has once again been named one of the nation's best institutions for undergraduates, according to The Princeton Review's 2022 college guide, The Best 387 Colleges. IWU was also named to the "Best Midwestern" list, consisting of 158 colleges.
Only about 14% of America's 2,700 four-year colleges are profiled in the book based on data it collects annually from administrators at hundreds of colleges about their institutions' academic offerings. The Princeton Review also considers data it gathers from its surveys of college students at the colleges who rate and report on various aspects of their campus and community experiences. The Princeton Review does not rank the colleges in the book from 1 to 387.
According to Illinois Wesleyan's profile, which featured comments from students interviewed by The Princeton Review, "Professors are 'brilliant and accessible' 'insightful' individuals who are 'the best in their field.' 'The exuberance they have for their subject area and their students is very evident.' Many of them are involved in research and 'often include students in helping them,' while others are involved in other ways."
A surveyed student noted, "IWU pushes us to excel academically while encouraging us to pursue our passions outside of our schoolwork." Other respondents praised Illinois Wesleyan's facilities, the Hart Career Center and the 'resources and programs that help students who are seeking any type of support, whether it be academic, moral, or health.'"
Illinois Wesleyan's no-fee application is now open for the incoming class of 2022 by visiting IWU.edu/apply.
By John Twork