Hart Career Center Helps Students Navigate Digital Age of Hiring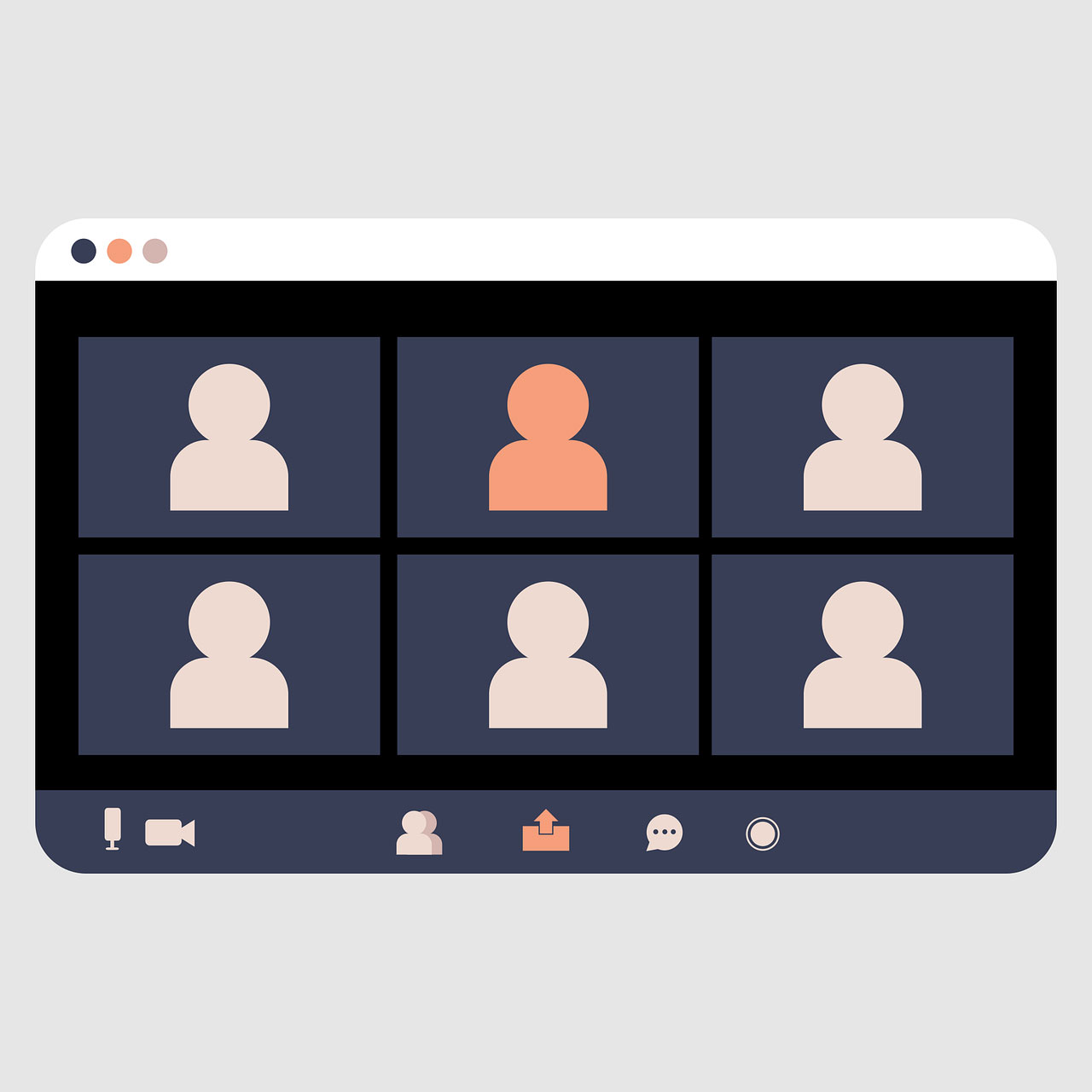 March 9, 2021
BLOOMINGTON, Ill. — Facing an uncertain job market shaped by the coronavirus pandemic, students are turning to Illinois Wesleyan's Hart Career Center for innovative ways to bolster their digital presence, including through alumni-led workshops on LinkedIn and personal branding.
"We quickly learned that the pandemic shifted the complexion of the job market," explained Assistant Director for Career Engagement Brian Richardson '09. "It presented challenges to both students and employers, and as a career center, our role as a mediator became even more important. Facilitating interactions between students and employers in navigating the complex virtual environment became key –– from virtual career chats, job fairs and programming, to organizing more focused recruiting events with employers, the career center was at the center of those interactions."
The Hart Career Center has hosted several events to support students through the job hunting process amid the pandemic, including virtual "Titan Career Chats" with alumni and employers, as well as two virtual career fairs. These types of events allow students to connect with alumni in their desired fields of interests.
"Normally, we were limited geographically to which alums can visit campus. However, virtual programs open the door for engagement with alumni and employers all across the world," said Assistant Director for Employer Relations and Career Specialist Patrick Zajac '18. "We have many amazing alumni doing wonderful work in all locations and they are eager to connect with students."
The Career Center also launched a series of 15-20 minute Instagram Live sessions –– @iwucareercenter –– with current interns and new graduates. During these sessions, a staff member interviews a current student or recent graduate about various topics, including internships, job search, working during a pandemic, and general advice for fellow students.
"When COVID restrictions are lifted, recruiting will likely be a mix of in-person and virtual interactions. Students will still need to be prepared to do virtual interviews. In addition, companies will continue to host virtual information sessions and other targeted virtual events," explained Zajac. "Employers will expect to see students go the extra mile with outreach. Applying online is the first step. Network with alumni at the company. Connect with the company on LinkedIn. Follow industry related news. Our alumni have been incredibly supportive to connect with our students and have helped open doors at companies to share opportunities with us."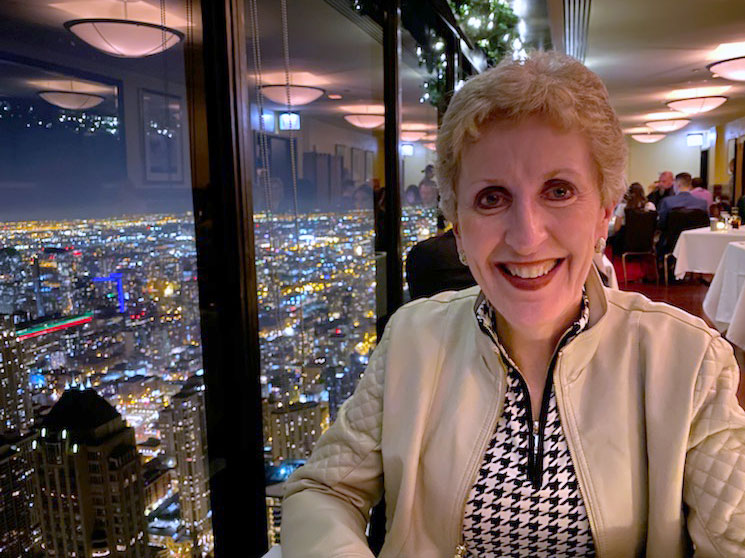 Kris Condon '84, who has a doctorate in education and currently serves as Director of Curriculum Development at Sigma Chi Leadership Institute, presented four virtual sessions throughout the fall semester and over winter break on LinkedIn tips. She also conducted LinkedIn profile reviews at the start of this semester to provide feedback on individual profiles.
Condon graduated from Illinois Wesleyan in 1984 before earning a master's in education from Loyola University, as well as a Paralegal certificate with honors from Roosevelt University. In 2014, she earned a Doctor of Education degree from National Louis University in Chicago. For the past 22 years, Condon worked as program coordinator of the ABA-approved Paralegal/Legal Assistant Studies program at Kankakee Community College. In 2020, Condon retired after 31 years of service to the Illinois courts and public higher education. Recently, she began a new role as Director of Curriculum Development for the Sigma Chi Leadership Institute in Evanston, Illinois, a position she found through LinkedIn. The Institute is governed by a nine-person Board of Directors, chaired by 1982 alumnus Michael Greenberg.
"It was my LinkedIn profile that got me the call for this job, and then it was the call that got me the interview. The purpose of LinkedIn is not to get you the job, but to get your foot in the door so you can continue to sell yourself," Condon told participants during the LinkedIn workshop.
Condon continued, "It's important that we use this pandemic as an opportunity to find ways to burnish your image and build your brand. You are coming out of Illinois Wesleyan at an unprecedented time in history, and it's going to fundamentally change the way you get hired and the way you look for a job," explained Condon. "This technology is meant to get you noticed by businesses and employers, or by graduate programs or scholarship entities or volunteer organizations. Upwards of 94% of businesses are recruiting using social media. Nobody puts an ad in the papers anymore."
LinkedIn is the largest web-based professional network in the world. There are 167 million individual users in the U.S., and 30 million companies. Over 50% of college graduates use LinkedIn. Condon's workshop taught attendees the basics of taking on the job hunt in the digital age, including an orientation to LinkedIn, tips on profile optimization, developing a personal pitch, and LinkedIn networking.
"It's not sufficient to say that you have an Illinois Wesleyan liberal arts education. That gets you lots of places, but that's not everything, because lots of people have had the gift of an Illinois Wesleyan liberal arts education. You need to look at the unique elements that define the story of you," Condon advised. "I don't want you to think about this in terms of saying 'I'm diligent, I'm a hard worker, I'm good with my time management.' Those are givens that employers hope for. What is it you uniquely bring to the table that distinguishes you from anyone else in your space?"
"Past the pandemic, there will continue to be a greater need to differentiate yourself in a noisy digital space," added Richardson. "The value of intentional and fruitful connections will continue to be top of plate for employers who will be required to be wiser with recruitment budgets and who have had a taste of more targeted recruitment during the pandemic. Students will need to think beyond the tools, like LinkedIn, as the end but rather as a means to an end where there is true connection and interaction that presents a win-win for employers and candidates."
Jessica Shull '03 shared her expertise on improving students' digital brand during the virtual program "Career Enhancing Digital Debris: The Power of Personal Branding." During this event, she discussed the importance of creating a positive online presence and how it can affect an employer's impression of a candidate.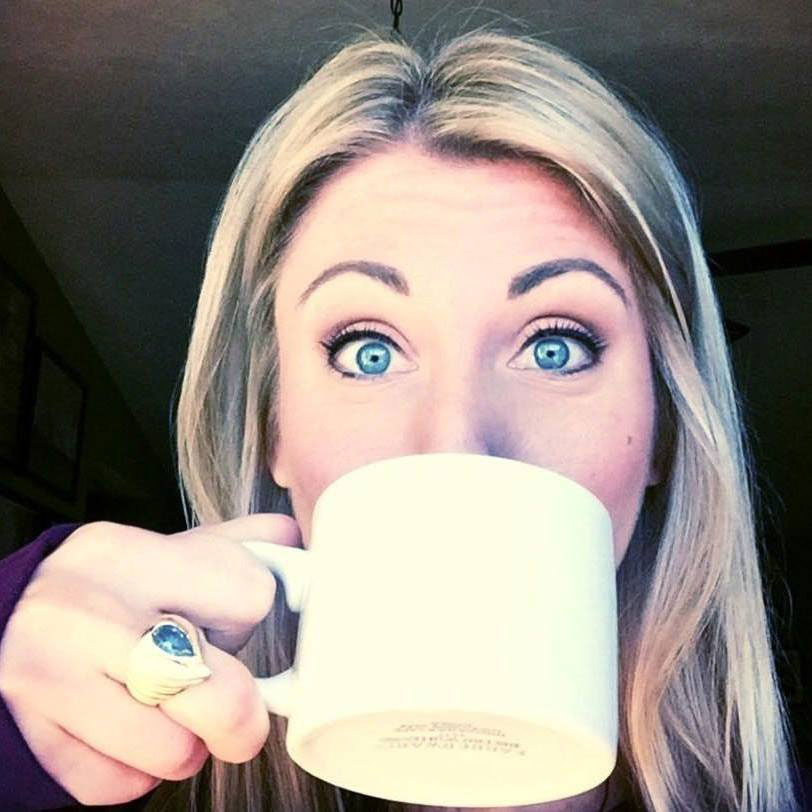 Shull graduated from Illinois Wesleyan in 2003 as a business major with a concentration in marketing. She worked at State Farm for 17 years as an Innovation Manager, Social Media Marketing Analyst, and Concept Developer. Now, she is the Director of Operations for JoshuaOneNine, a marketing agency in Bloomington-Normal that specializes in small businesses branding, marketing, and advertising.
During her program, Shull taught attendees how to create and analyze their personal digital brands. In order for a student to control their online image, first they must determine what the internet says about them, and those with the same name as them.
"You're going to write a research paper on yourself. What does the internet have to say about you? Approach it from an analytical perspective, not an emotional perspective, and it'll help you decide what you want to tackle," explained Shull. "There's a lot of stuff on the internet. You can't always remove everything but you can add a lot. And, the way to control what's on the internet is to fill it with what you want it to say about you. Before you do that, you have to figure what it says about you and figure out if you're okay with that."
In addition to what a person posts about themselves on social media, Shull acknowledged the importance of being mindful about online interactions and how this can affect digital job hunting.
"The internet is filled with what you put in it and what's called 'digital debris,' which is the stuff you add to other peoples' stuff. All of that paints a picture of you. It matters who you follow, who you engage and who you retweet. Be intentional," Shull advised.
Shull discussed how controlling an online image also requires a person to figure out who they are and what they want to be known for.
"You're going to make a bucket list for yourself: What do you want to be known for? What do you want to do? What do you want to learn? Where do you want to go?"
Shull pointed out that a lot of these questions can be answered in a personal statement, but urged attendees to focus more on authenticity in their personal statements rather than painting themselves as the perfect candidate.
"You're not going for perfection. You're going for: what do I know about myself right now, that I feel confident saying right now? It doesn't have to be super long, it just has to be authentic to who you are. And know that it's okay to change it," said Shull. "You want to let people know, not only am I employable, but I'm someone you're going to wish you had employed. You're trying to tell your story. So where and when you feel comfortable being vulnerable to put in your personal story, that helps people get a better sense of you. Because you bring your whole self to work, you don't just bring the skill that you learned, you bring your whole self: the bad days you have, the good days you have, your personal life comes with you."
Overall, Shull stressed the importance of setting oneself apart from others when creating a personal brand on the internet. She suggested that one of the best ways to do that is by creating and owning a personal blog.
"Probably the biggest lesson I'm going to have you take away from this is, if you do not own your own blog, you are going to struggle to control your narrative on the internet. That has been the most helpful thing I've done," stated Shull. "Put some content out there that tells the world about you. Because you're worth it. You are a valuable, amazing person, and someone is looking exactly for you. But they need more than your résumé to find you."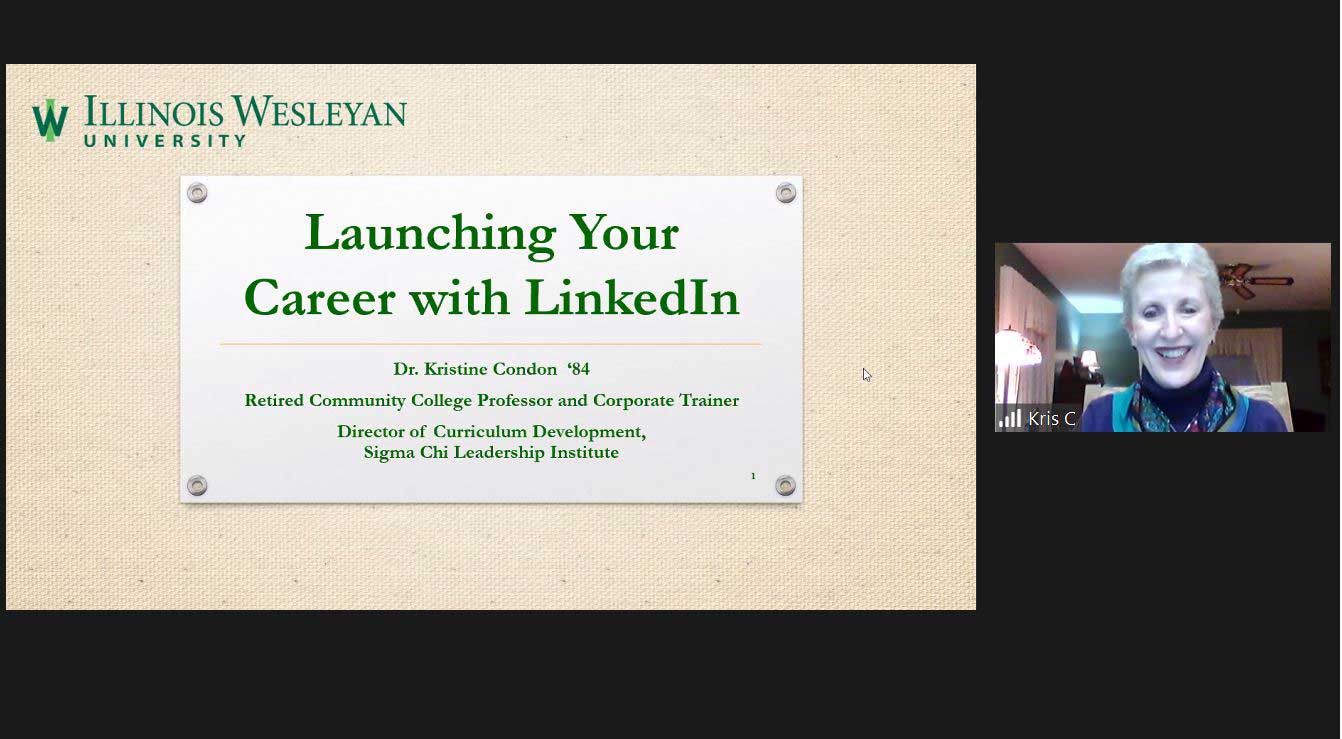 The digital world is more important than ever when it comes to career searching and personal development. The changes brought about by COVID-19, such as virtual networking and recruitment, will stick around even after the pandemic is over.
"The world of work is changing. There will continue to be more project-based short term experiences, like micro-internships, which are short-term, professional assignments that are similar to those given to new hires or interns. These projects enable students to demonstrate skills learned in the classroom, complete professional assignments in their field of interest, explore industries, and connect with employers outside of a traditional internship," Zajac explained. "Internships and jobs moving forward may still have a virtual component to it.
Companies are beginning to be more flexible with work from home arrangements. Students will need to continue to find best practices of work from home while still connecting in person at their job."
The Hart Career Center will continue to help students with career exploration and guidance, job searches, and graduate or professional school preparation during the evolving digital age of hiring. To access all the resources the career center offers, such as the employer network, job posting database, on-campus interviews, professional development events, virtual career fairs, appointment scheduling with career advisors, practice interviews, and a resource library, students are encouraged to sign up for Handshake, the career services platform.
There are many upcoming career center events for students to network with employers and alumni throughout the remainder of the semester. The Career Center will host a Careers in Sports panel on Wednesday, March 10 at 7 .p.m. featuring five alumni in a variety of sports fields. This panel is co-sponsored by the new SportsBiz Club student organization on-campus. For a full calendar of career center events, visit https://www.iwu.edu/career-center/events/.
Connect with the Hart Career Center for support and assistance with your career goals. To schedule an appointment with a career center staff member, visit Handshake at https://iwu.joinhandshake.com/appointments or call the office at (309) 556-3071.
By Megan Baker '21