Graduates to be Honored During Commencement in Shirk Center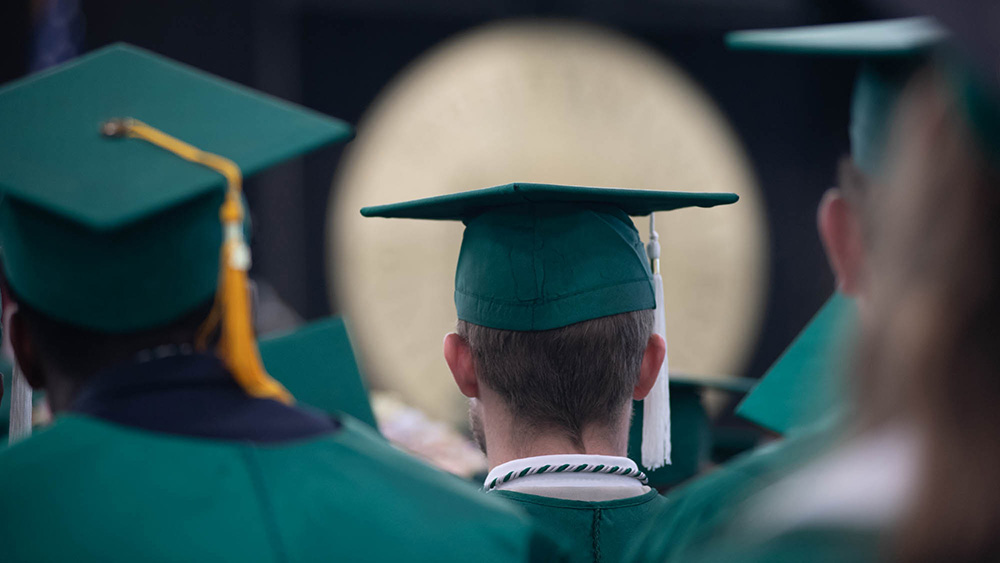 April 29, 2021
BLOOMINGTON, Ill. — Due to the potential for rain Sunday evening and high winds throughout the day, forecasted by the National Weather Service, all Illinois Wesleyan University Commencement ceremonies on Sunday, May 2 will be held inside the Shirk Center in the Activities Arena.
Because of the complexity of the setup, all three ceremonies — at 10:30 a.m., 3 p.m., and 6:30 p.m. — must be held in the same location. Seating will be distanced and masks will be required in accordance with COVID-19 protocols.
As originally scheduled, two ceremonies will be held for the Class of 2021 — one at 10:30 a.m. and one at 3:00 p.m. — with the graduating class divided in half. Guests are limited to four per student, and for those unable to attend, the ceremony will also be live streamed from the Commencement website: www.iwu.edu/commencement.
The Class of 2020 is also invited to participate in an in-person ceremony at 6:30 p.m., having been recognized virtually in August due to the COVID-19 pandemic.
More information about Illinois Wesleyan Commencement is posted on the Commencement website: www.iwu.edu/commencement.
By John Twork