Faculty Book Explores Philosophy of Jewish Faith and Civic Leader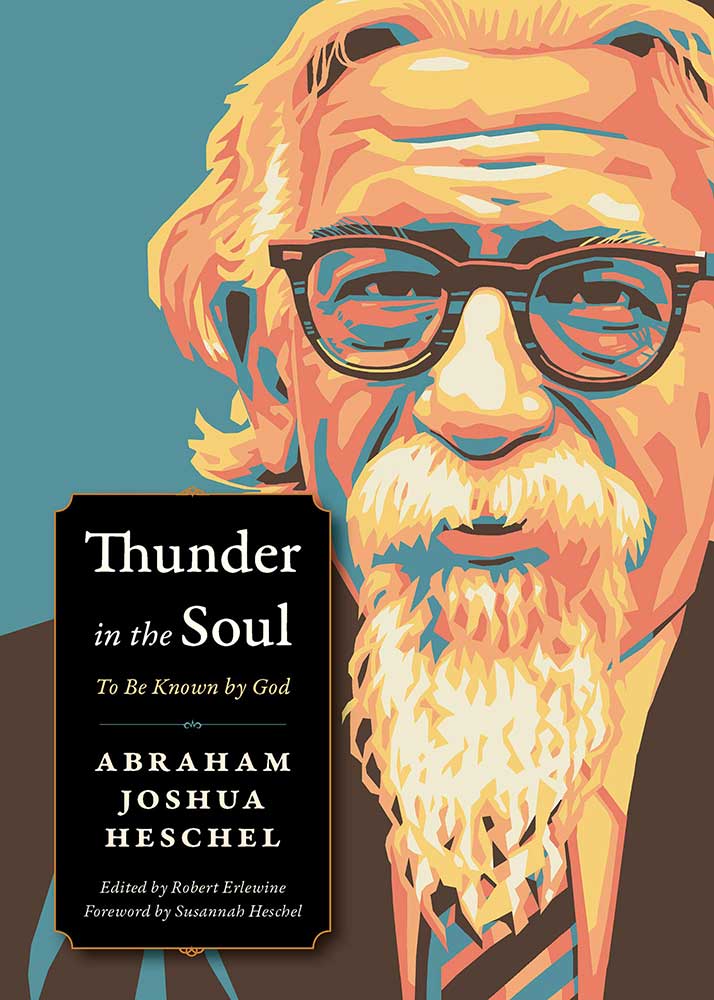 March 11, 2021
BLOOMINGTON, Ill. — Issac Funk Endowed Professor of Philosophy Robert Erlewine's new book Thunder in the Soul: To Be Known By God brings together a collection of writings by rabbi and activist Abraham Joshua Heschel, whose words he says are "beyond merely relevant, they are urgent" at this precarious moment in history. Heschel's daughter Susannah, an internationally renowned scholar, writes the foreword.
One of the leading Jewish theologians of the 20th century, Heschel believed that religious teachings should spark visible change in the world. He used his platform to speak out against the Vietnam War, promote better relations between Jews and Christians, and advocate for the rights of Black Americans during the Civil Rights Movement, walking alongside Dr. Martin Luther King Jr. in the Selma to Montgomery Civil Rights march.
"Heschel offered a galvanizing vision of Judaism that was at times sharply critical of the status quo while remaining deeply anchored in tradition," Erlewine said. "He rejected the notion that worship and religious practice were private matters, arguing instead that they have vital relevance for addressing the most pressing concerns of society. And he insisted this was the case, even if it meant giving voice to views that were unpopular or controversial."
Thunder in the Soul compiles Heschel's writings on a number of topics, from the distressing lack of wonder and awe in modern Western society to the nature of God's relationship with humans.
"Heschel presents God as profoundly concerned with human behavior and history, and, indeed, as vulnerable, in a very real sense, to human affairs," Erlewine writes. "Human actions affect God, bringing God grief, anger, or joy, strengthening or diminishing God's presence in the world. Far from an imperfection, this vulnerability defines God's relationship with human beings." In his view, injustice was not merely a social or political concern, but also a spiritual one.
While a highly regarded thinker and scholar, Heschel's influence extends beyond academic circles. His charged speeches on racial justice, such as his 1963 keynote address at the National Conference on Religion and Race in Chicago, call upon white Americans to take ownership for the racism and social injustice plaguing the country. "Some are guilty, all are responsible," said Heschel.
Just as Heschel's words made an impression on audiences at the time, so too do his words carry significance amid the racial justice movements that swept the world during 2020.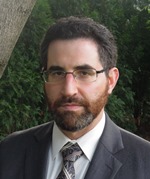 "I believe we are living in a very Heschelian moment," Erlewine reflected. "Heschel wanted his readers to recognize that they were living in the midst of a spiritual emergency and that indifference to what goes on around us is a terrible crime against the spirit."
Since his death in 1972, Heschel's teachings have inspired a new generation of Jewish thinkers. Although Heschel has attracted followers from across the political spectrum, Erlewine believes that his work goes beyond labels such as 'liberal' and 'conservative.'"His work rejects the all-too-easy equation of 'tradition' with conservative politics and insists upon the theological stakes of the everyday business of the public square," said Erlewine. "In contrast to the emphasis on ideological purity and virtue signaling that drive so much political and cultural discourse, Heschel challenges us to attend to our own tendencies to deceive ourselves, and to recognize that self-righteousness often serves as a cover for indifference. To attain political and economic justice, a spiritual revolution is required."
Erlewine earned a master's degree in philosophy from Boston College and a Ph.D. in religious studies from Rice University. He is the author of Monotheism and Tolerance: Recovering a Religion of Reason (2010) and Judaism and the West: From Hermann Cohen to Joseph Soloveitchik (2016), as well as numerous articles.
At Illinois Wesleyan, Erlewine teaches courses on religious diversity and the challenges of tolerance and pluralism, Judaism throughout the ages, Diasporic Judaism, philosophers reading the Bible, and the problem of evil. In addition to his work at IWU, he has served as managing editor of the Journal of Jewish Thought and Philosophy and as Visiting Professor at Dartmouth College.
By Rachel McCarthy '21