Guerrilla Film Festival to Feature Four Student Productions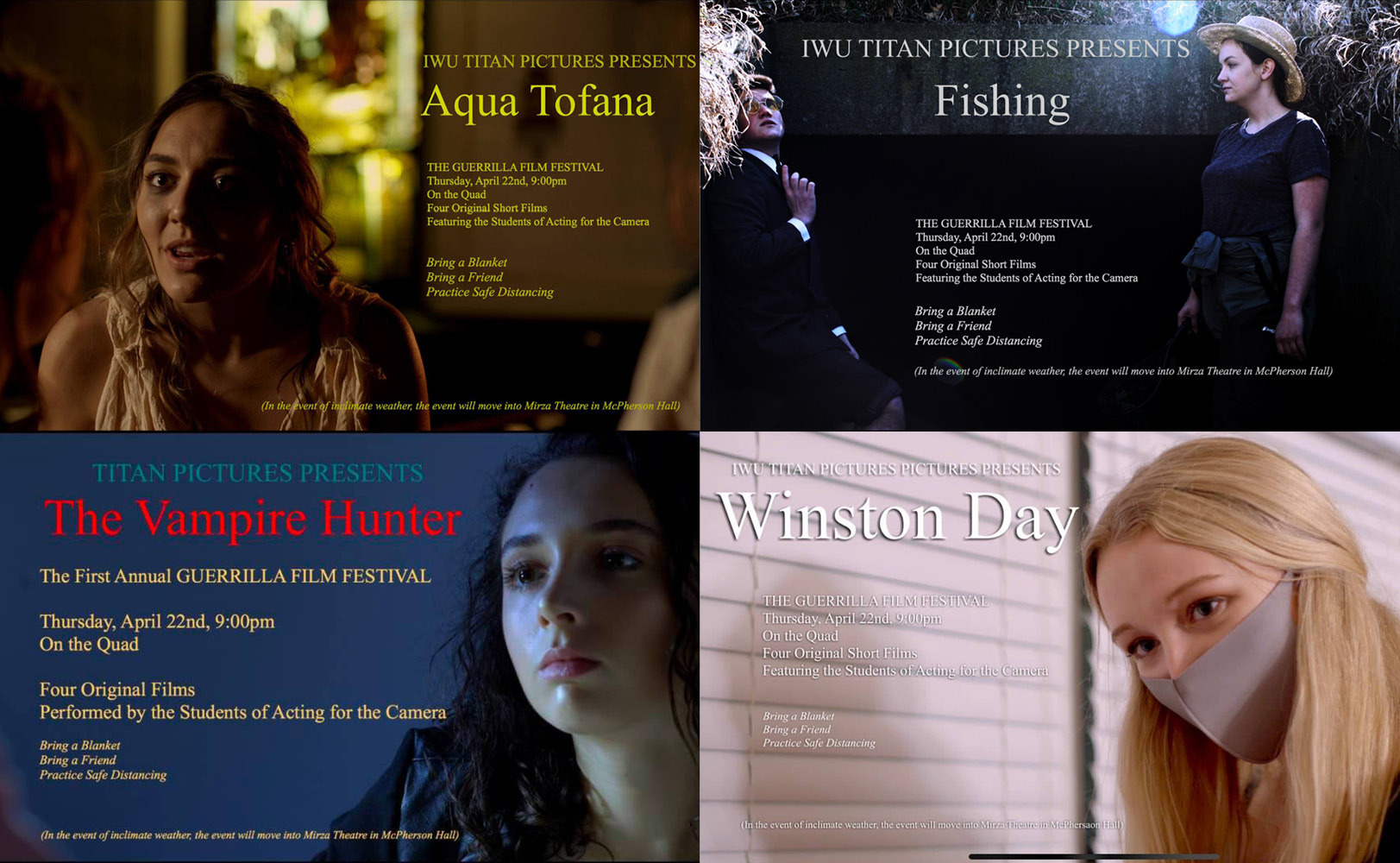 April 21, 2021
BLOOMINGTON, Ill. — Illinois Wesleyan's inaugural Guerrilla Film Festival will showcase four student-produced short films Thursday, April 22 from 9-11 p.m. on the quad at the McPherson Beach Tent. Attendees are asked to bring a blanket and practice social distancing. In the event of inclement weather, the event will move into Mirza Theatre in McPherson Hall.
Students enrolled in "Acting for the Camera" spent the semester crafting four original short films to share with the IWU community: "Aqua Tofana," "Fishing," "The Vampire Hunter" and "Winston Day." All films were produced while adhering to strict COVID-19 safety guidelines set by the School of Theatre Arts.
Taught by Associate Professor of Theatre Arts Thomas Quinn, an award-winning actor with experience writing and directing short films and features, the course was a collaboration between acting students and students in Film Studies, a new minor within the School of Theatre Arts.
Film Studies equips aspiring producers with the theory, skills and experience to bring any video project to life, from shorts and commercials to films and documentaries. As part of the core track, students learn essential videography and production techniques, including editing, cameras, lighting and sound. The minor also offers courses in screenwriting, international film and visual ethnography, allowing students to pursue their unique interests within the world of film.
By Rachel McCarthy '21