Espino Earns Starkey Award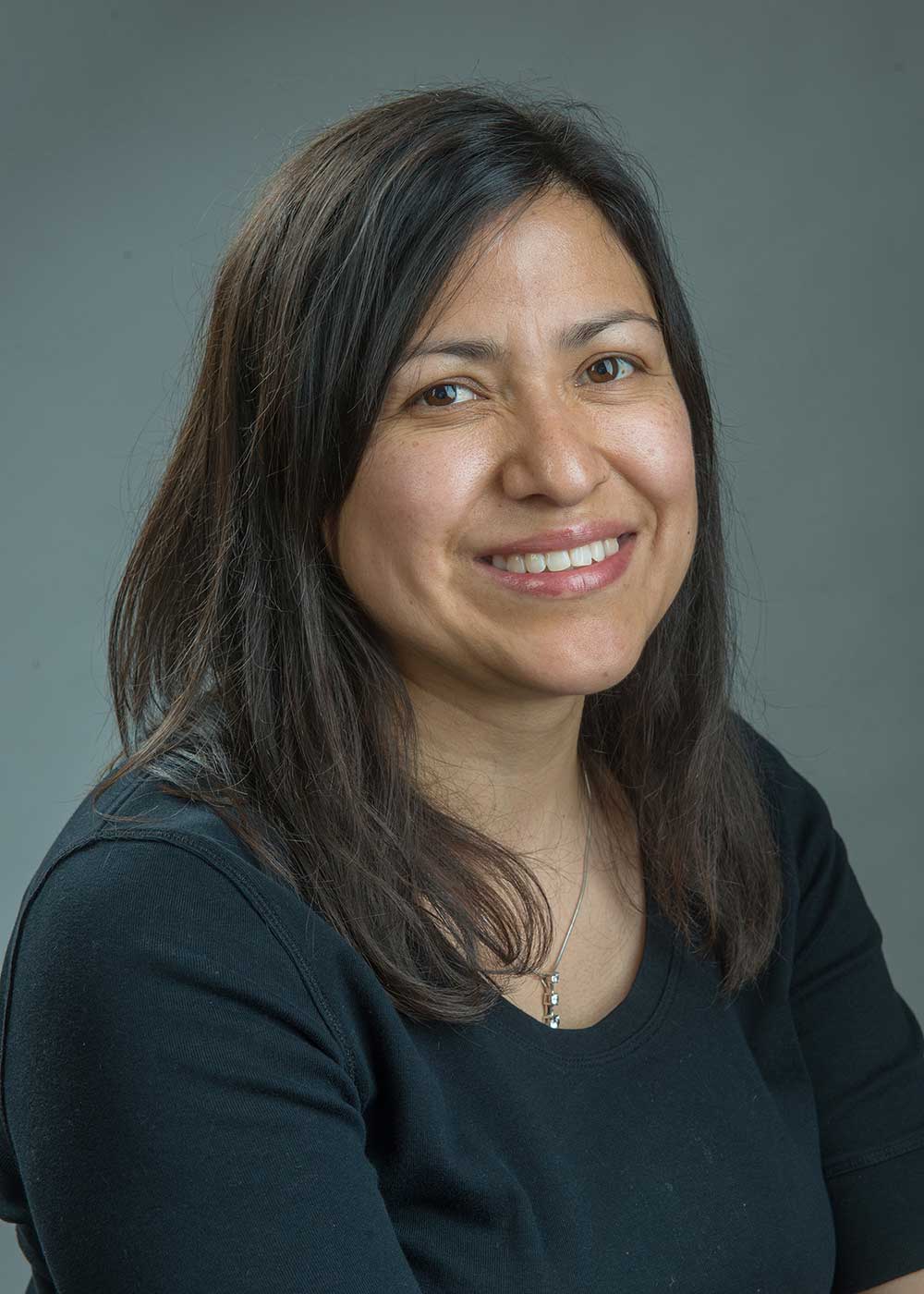 Aug. 16, 2021
BLOOMINGTON, Ill. — Nora Espino is the 2021 recipient of the Max L. Starkey Service Award at Illinois Wesleyan University. President S. Georgia Nugent announced the award winner Aug. 16 at the annual faculty-staff school year kickoff event.
A University employee for more than 17 years, Espino currently serves as a custodian in the Center for Natural Sciences (CNS). Previously, she was assigned to residence halls, where a nominator noted that "her students loved her." The nominator continued, "She was always going the extra mile for them."
"Dedicated," "team player," "exemplary," "caring," and "ray of sunshine," were all terms used by nominators to describe Espino. Nominators praised Espino for taking pride in her work and ensuring that CNS — a high-profile building on campus for current students and visitors — is always clean and looks its best.
"Not only does her cleaning rise to the standard of excellence, but through her excellent customer service to those on campus, she is an ambassador for IWU," a nominator said. "Nora is dedicated to her work, but more importantly to the IWU mission, and that can be seen in how she often goes above and beyond through her work."
Another nominator acknowledged the heightened emphasis on cleaning and disinfection across campus amid the COVID-19 pandemic and praised Espino for ensuring that her area is always "remarkably clean and disinfected."
The Starkey Award is given to a staff member whose loyalty, enthusiasm and outstanding contributions have provided an invaluable service to the Illinois Wesleyan community. Established in 2001, the award is named in honor of the late Max Starkey, a 1957 graduate of Illinois Wesleyan, who was the University's controller for more than 39 years until his retirement in 1996. The award is made possible through a gift of the Starkey family.
A committee of members of the Starkey family and retired Illinois Wesleyan staff and faculty selects the Starkey Award winner from nominations submitted by current faculty and staff colleagues. This year's committee included: Sue Anderson, professor emerita; Jane Baines, former director of research; Mark Featherly, former photographer; Robin Leavitt, professor emerita; Steve Peterson, former mechanic; Dan Terkla, professor emeritus; and family members Dana Starkey and Tina Starkey Swingler.
By John Twork