#12MonthsIn6Words Initiative Commemorates One-Year Anniversary of COVID-19 in McLean County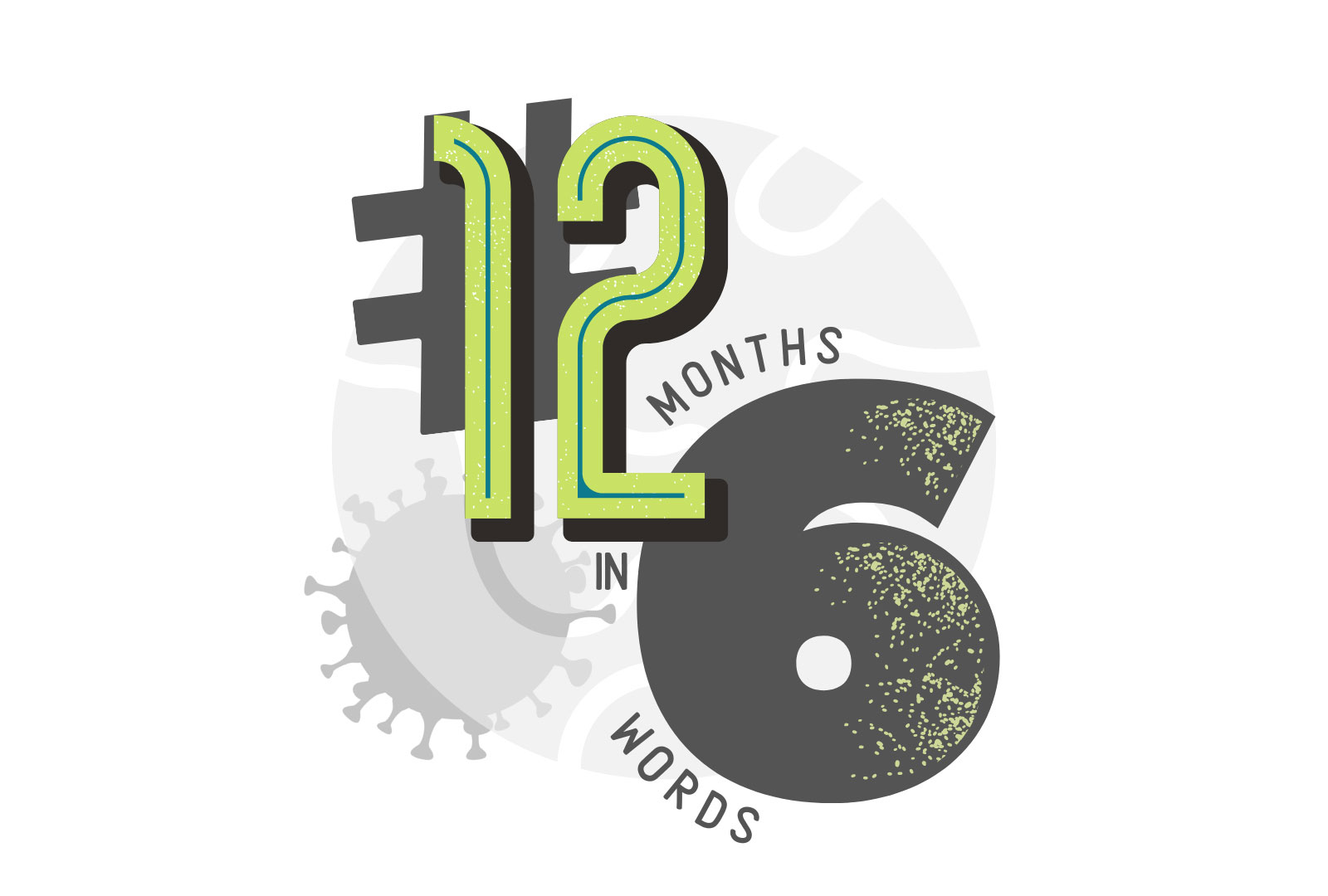 March 5, 2021
BLOOMINGTON, Ill. — The IWU Action Research Center has partnered with various community organizations to develop #12MonthsIn6Words, a community project to commemorate the one-year anniversary of COVID-19 in McLean County by recording reflections from the community on the past year.
#12MonthsIn6Words is a joint effort between the McLean County Museum of History, the Action Research Center at Illinois Wesleyan University, the Center for Civic Engagement at Illinois State University, and Heartland Community College.
The McLean County Health Department announced the first case of COVID-19 in the community on March 19, 2020. The first death in the county was reported three days later. Since then, more than 14,000 residents have contracted the virus and more than 170 residents have lost their lives.
"We kept this exercise simple — just six words — so that anyone can participate," explained Deborah Halperin, Director of the Action Research Center. "I have done it with my kids and my colleagues and everyone appreciates the moment to pause and reflect."
Using an online survey, McLean County residents can submit their six-word reflection on the past year and how they have been impacted by the COVID-19 pandemic. The survey also allows room for residents to explain or supplement their reflection, as well as upload a photo.
"When asked to use just six words to think about the past 12 months, some people use six individual words to describe a wide range of emotions. Others write six-word sentences about school, family, missed milestones, and the illness or even death of a loved one," said Halperin. "Down the line, when someone wants to research life in McLean County during the COVID pandemic, they will find a rich collection of words and stories that tell our community's story."
Authors of the #12MonthsIn6Words will remain anonymous, but the submissions themselves will be shared with the participating institutions and may be shared publicly. Select submissions will also be highlighted on the project's Instagram page (@12monthsin6words). The submission form will be open until March 31. Reflections can be submitted to #12MonthsIn6Words here.
By Megan Baker '21