Students Thank Donors on TAG Day
Feb. 11, 2020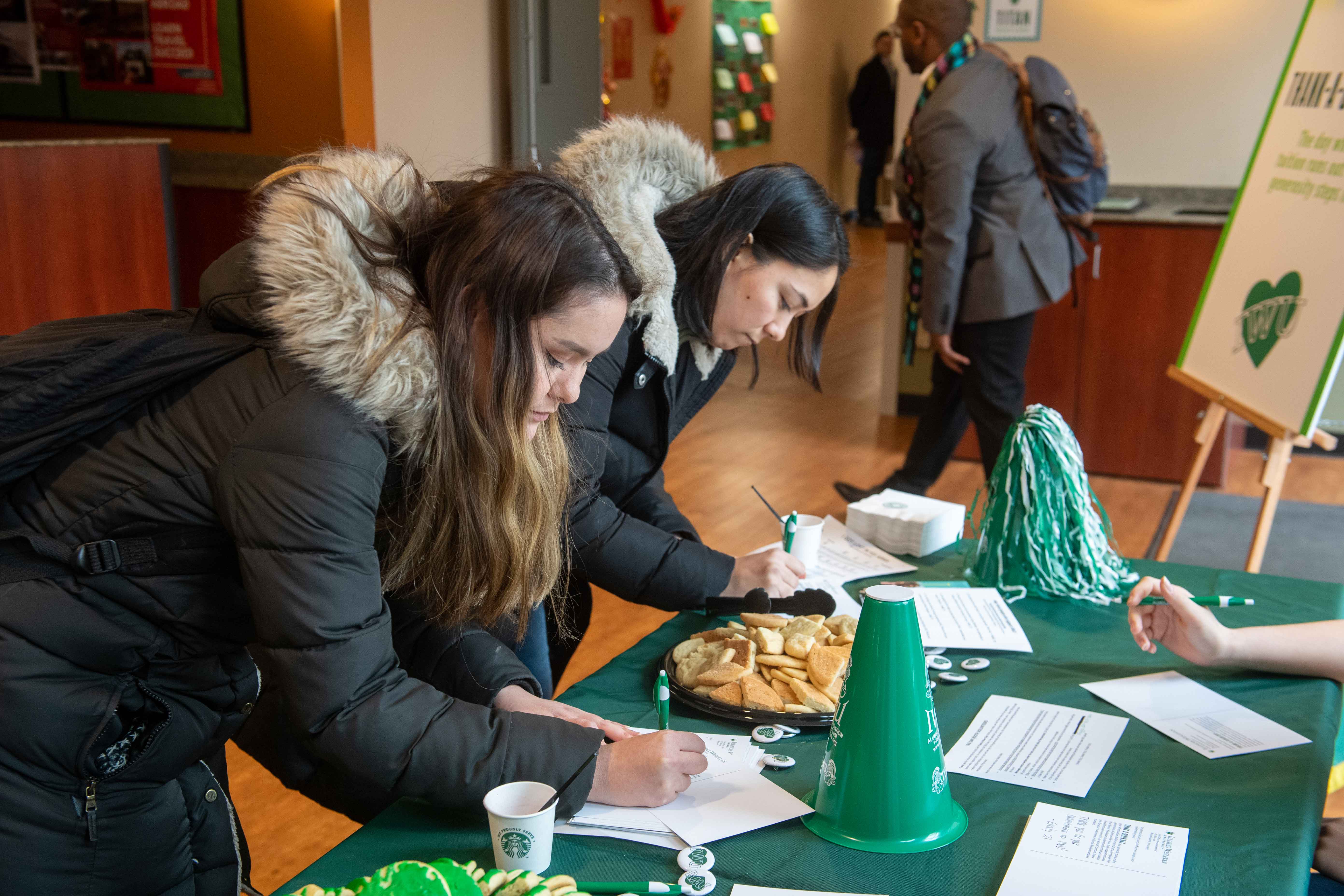 BLOOMINGTON, Ill. — Illinois Wesleyan University senior Amanda Wesche '20 said it's important for students to recognize where their financial support comes from — and that's exactly what students did during the annual "Thank A Giver (TAG) Day" on Monday, Feb. 10.
Each year, TAG Day falls during mid-February, approximately 70 percent of the way through the academic year. This marks a symbolic point when tuition dollars run out and support from alumni and friends, the University's endowment, and external grants kicks in for the remainder of the year.
Students had the opportunity to stop by tables across campus and write postcards expressing their gratitude to those who make their Illinois Wesleyan education possible.
"Your generosity has had a great impact on my classmates," wrote Wesche, a double major in sociology and women's and gender studies.
A Missouri native, Wesche said the support from a donor who is also from her home state allowed her to attend Illinois Wesleyan.
"Even before I came here, it was cool to know that there are alums from where I'm from," Wesche said. "Having that connection was nice."
Environmental studies major Emily Schirmacher '21 said the support from alumni made her study abroad experience in Denmark possible.
"I think TAG Day is important because Illinois Wesleyan gives us so many great opportunities, and not all of those opportunities would be fulfilled with just our tuition money," she said.
Deonta Mitchell '22, who said that alumni support helped make his acting education possible, added that it is important for students to give thanks to donors who have helped them achieve their academic goals.
"It helped me see that people are still out there and still care about where they came from and where they began their future careers."
By Vi Kakares '20