Students Present Original Research at Human Rights Workshop
Feb. 20, 2020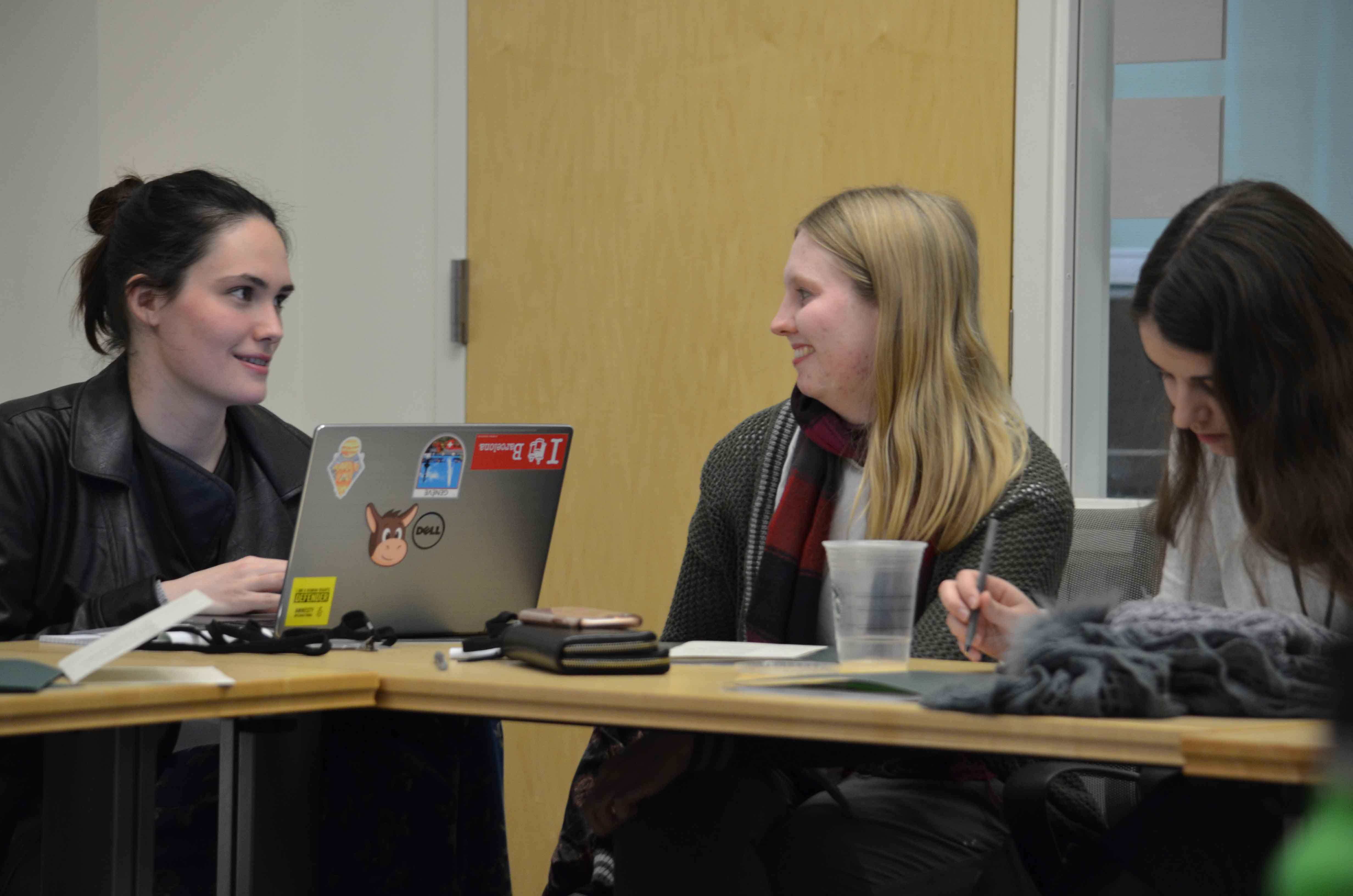 BLOOMINGTON, Ill. — Illinois Wesleyan University students shared the facts on several human rights issues at the eighth annual Human Rights Undergraduate Research Workshop hosted by Illinois Wesleyan Feb. 14-16.
Yesenia Martinez Calderon '20, Tatum Zsorey '20, Vi Kakares '20, Cecilia Alvarenga '21, Natalie Kuca '21, Allison Everidge '23, Jordan Fields '23 each presented research related to the workshop's theme: "Facts and Fictions: Human Rights and the Search for Truth(s)." Their research covered issues ranging from climate change, to immigration, to the rights of indigenous peoples.
Additionally, IWU Scholars at Risk Advocacy Seminar students Emma Cottrell '21, Kailee Galloway '23, Carla Snyder '23, Jenna Ney '22 and Tatum Zsorey '20 presented their research on the case of wrongfully incarcerated professor Gokarakonda Naga Saibaba. Saibaba is a scholar of English literature at Delhi University (in New Delhi, India) who has engaged in human rights activism on behalf of vulnerable populations in India, including tribal groups who suffer from poverty and human rights violations due to the prolonged conflict between India and the separatist Communist Party of India (Maoist), also known as CPI (Maoist).
"The human rights workshop is an excellent way for all who attend to learn more about pressing human rights issues of our time and to engage with possible solutions," Maeve Plunkett '21, a participant of the workshop, said.
Along with listening to her Illinois Wesleyan peers present on pressing human rights issues, Plunkett also attended presentations by students from Knox College (Galesburg, Ill.), Ursinus College (Collegeville, Pa.) and Luther College (Decorah, Iowa). She said the workshop format, which encouraged dialogue among participants, "allowed for constructive conversation around real issues and connections to be made across disciplines."
"In this format, we can find the ways in which human rights issues overlap and in doing so, contribute to a network of people fighting for human rights and justice that extends far beyond the confines of the annual conference on campus," she said.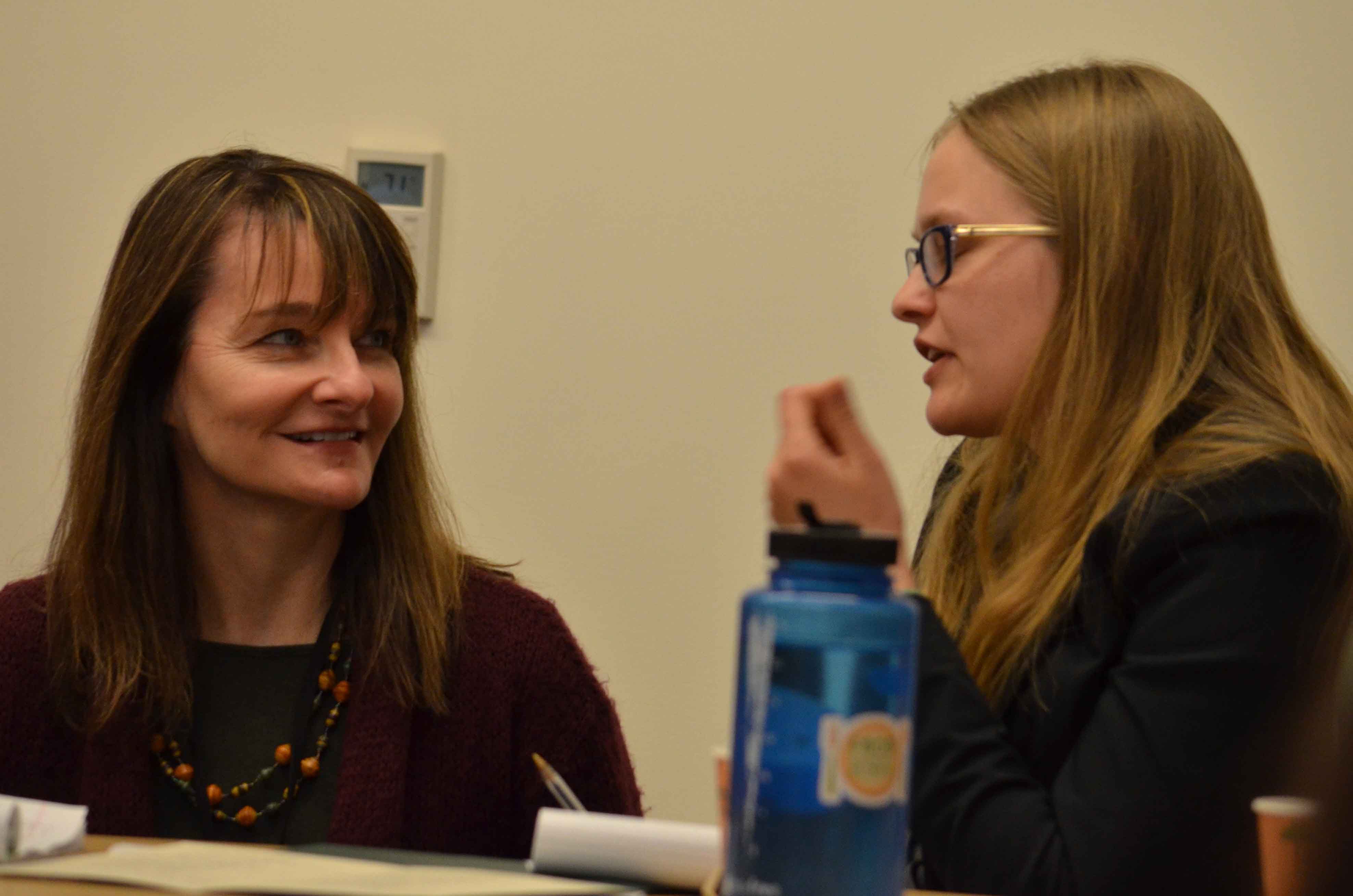 In addition to student presentations, Ellen Moodie, associate professor of anthropology at the University of Illinois-Urbana Champaign gave a keynote address titled "At the Brink of War? Fiction, Fact & Voting in El Salvador." Professor at New York University and Scholar at Risk Yundannima also presented a talk on "China's Policy on Rangeland Management & Pastoralism: Case Studies from Tibet."
"One cannot be over impressed with the quality of student presentations and the participation of IWU faculty and external scholars who attended this year's workshop," said Ben and Susan Rhodes Professor of Peace and Social Justice Irv Epstein, who serves as department chair of Educational Studies and director for the Center for Human Rights and Social Justice.
He said the presentations and participations made for a "meaningful experience" and "demonstrates how human rights discourse touches upon all of us in fundamental ways."
The workshop is supported by The John Erma Stutzman Peace Fellows Program and the International Studies Program, and is a co-curricular event of the University's annual theme "Fact or Fiction."
Illinois Wesleyan University student presenters and their topics included:
Hispanic studies and secondary education double major Yesenia Martinez Calderon '20 (Chicago) — "Traits & Strategies of Inclusive Professors who Create Supportive Environments for Students"
International studies major and environmental studies minor Tatum Zsorey '20 (Chandler, Ariz.) — "Feeding the Future: The Effectiveness & Sustainability of Japanese Food Security Policy"
International studies major and studio art minor Cecilia Alvarenga '21 (Melrose Park, Ill.) — "Cost-Benefit & Willingness to Pay in Environmental Regulation"
English-writing and Hispanic studies double major Vi Kakares '20 (Niles, Ill.) — "Journalism as a Means of Social Justice in Immigration"
International studies major Natalie Kuca '21 (Northbrook, Ill.) — "European Nationalism: The Polish Case"
Psychology major Allison Everidge '23 (Fishers, Ind.) and Neuroscience major Jordan Fields '23 (New Orleans) — "Art + Activism = Artivism"
By Vi Kakares '20