Students Develop Recycling Robot at MakeHarvard
Feb. 21, 2020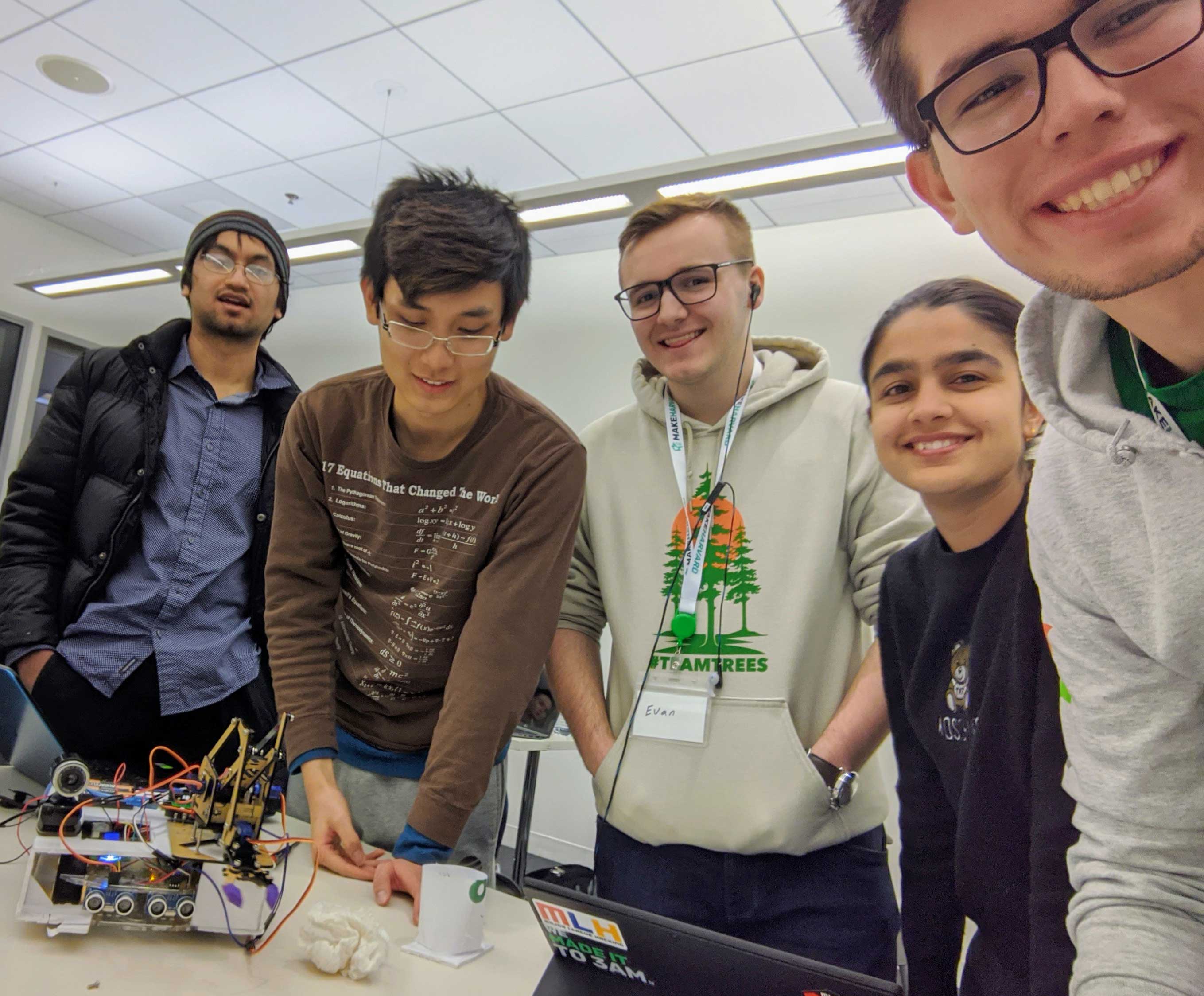 BLOOMINGTON, Ill. — A trash recycling robot named GARI was recently developed by a team of Illinois Wesleyan University students during MakeHarvard, a 24-hour engineering make-a-thon hosted by Harvard University.
Nico Lopez '21, Minzhao (Henryken) Liu '20, Bhavin (Bobby) Koirala '22, Yossif Elmadny '22, Richa Sapkota '22 and Evan Quist '23 created what they hope to be an easily scalable and affordable solution to a growing waste management crisis as trash continues to pile up on beaches across the globe.
The team of physics, math, computer science and finance majors built "Green Autonomous Recycling Initiative" (GARI), which uses an array of sensors to navigate an area and locate trash that is identified by a top-mounted camera and classified into material categories. Once identified as recyclable, GARI is equipped with a claw to capture and transport the soon-to-be repurposed material back to where it can be recycled.
"It was an incredible opportunity to compete with people from all over the world," Quist wrote in a post featured on software engineering website Devpost.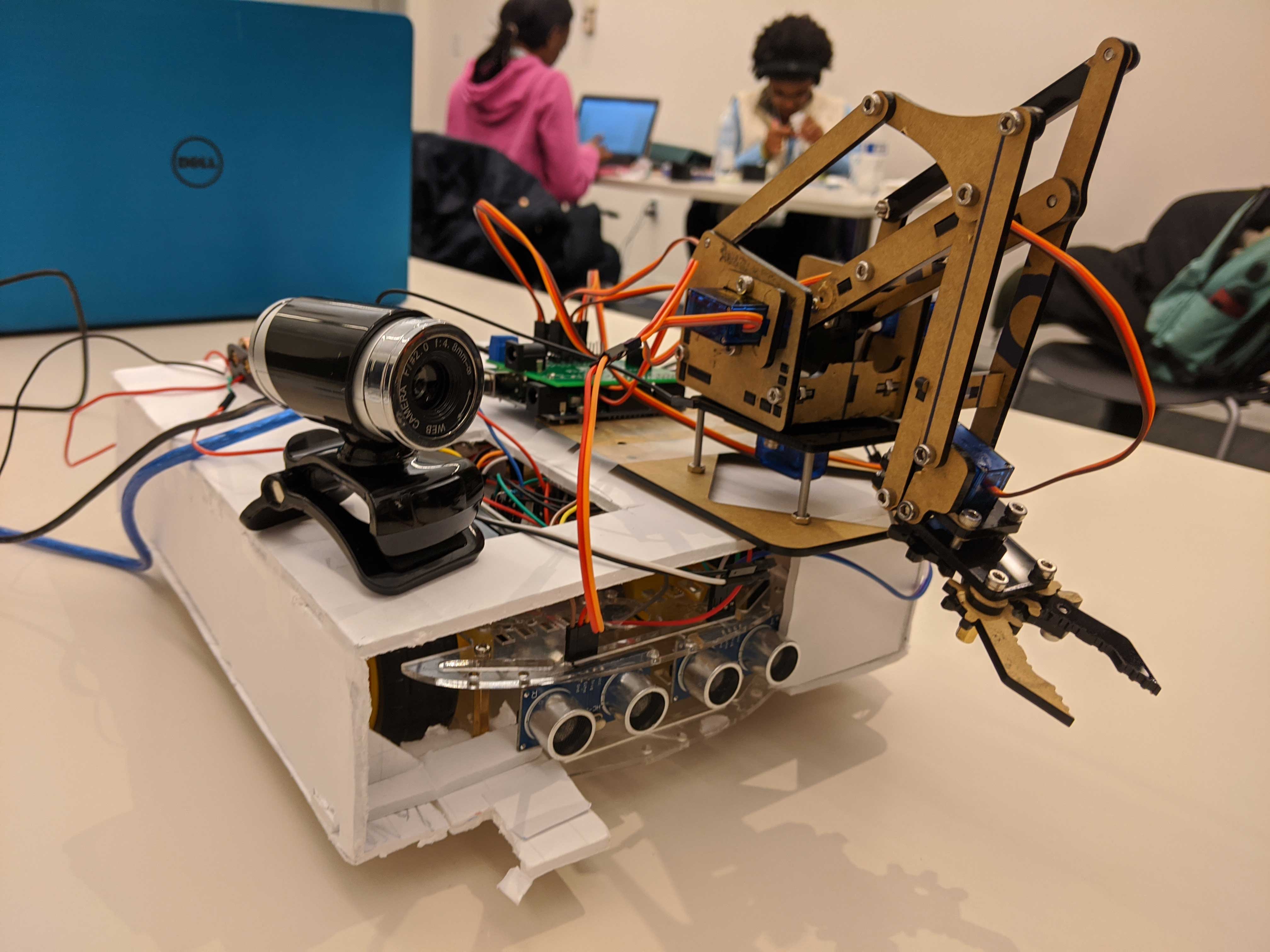 Lopez (who focused on software), Liu (who focused on hardware), Koirala and Quist also participated in HackHarvard, a hackathon in the fall where they collaborated to build a dog training robot that was awarded "Best Hardware Hack." Quist said Illinois Wesleyan's MakeHarvard team was equally strong.
"Our team worked together very well, helping each other, producing quality work, and adapting to challenges quickly," Quist said. "We learned new technologies and used new tactics to solve our problems."
When the team completed GARI in 24 hours, it "was an amazing feeling."
"Our team feels that we were actually able to make an impact with GARI," Quist said. "Completing a project is definitely something to be proud of, however, we are even more proud that GARI can make a real impact in the world by cleaning up the environment and promoting recycling."
The team hopes to continue making an impact on Illinois Wesleyan's campus by helping clean up stray trash and contributing to the University's recycling program. Quist said the team plans to improve different aspects of the system to create even more types of recycling and operations.
"The potential to help create a better community and a better world through robotics is exciting, and we hope that GARI can help do that."
By Vi Kakares '20