Roberts '01 Helps Respond to NYC COVID-19 Outbreak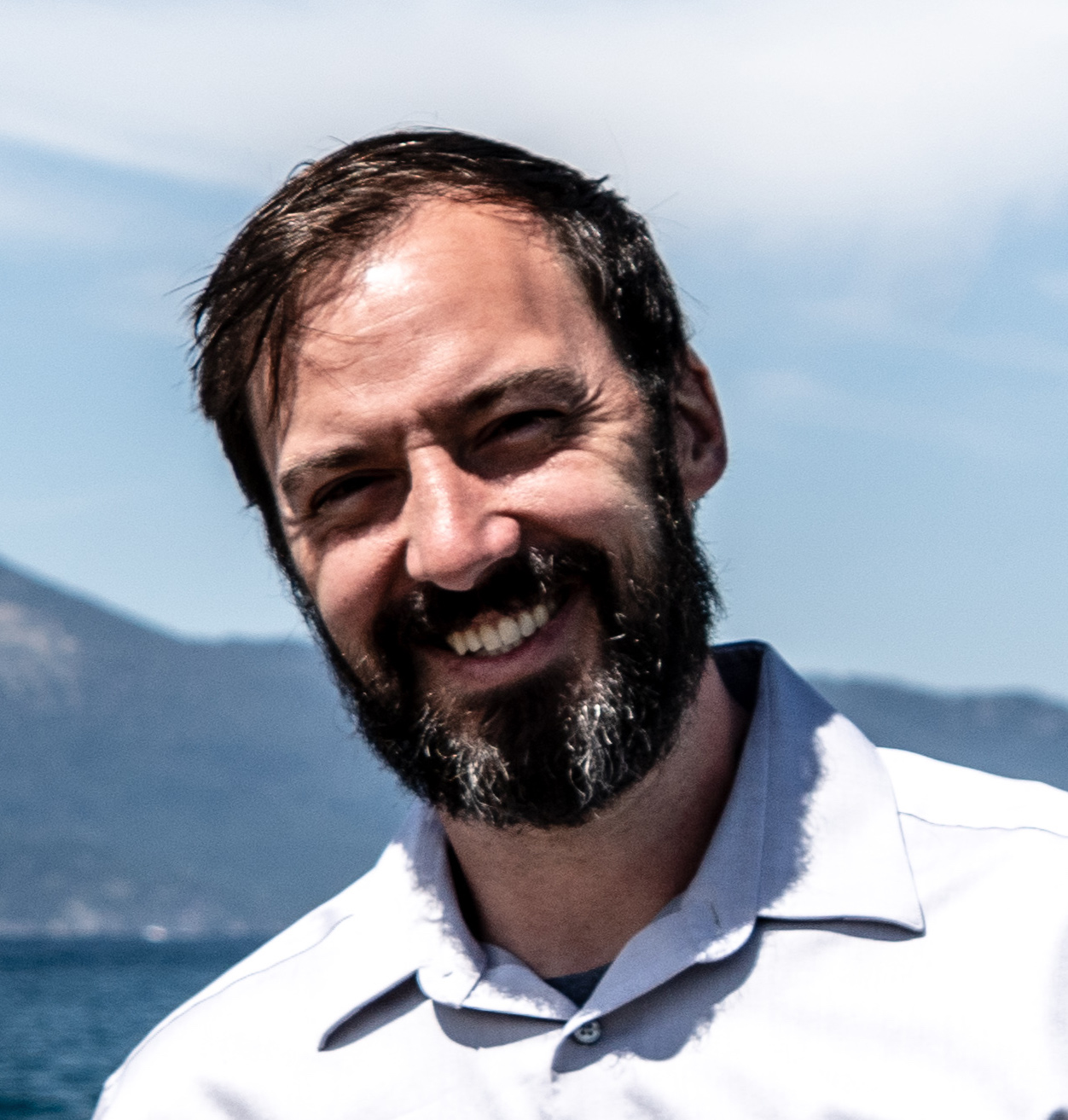 April 22, 2020
BLOOMINGTON, Ill. — Public health official and Illinois Wesleyan University alumnus Matthew Roberts '01 has been preparing for and responding to public health emergencies for more than 15 years.
Currently the assistant vice president for Medicaid State Healthcare Assessment of IPRO, a nonprofit organization in New York City, Roberts and his colleagues are responding to the COVID-19 pandemic in the epicenter of the U.S. coronavirus outbreak. Roberts recently spoke with Illinois Wesleyan students virtually during a Hart Career Center-sponsored video webinar.
Roberts previously worked with the Chicago Department of Public Health and the Illinois Department of Public Health in emergency preparedness, communicable disease control, healthcare regulation, and informatics. In his role with IPRO, Roberts manages quality improvement and assurance for Medicaid.
Roberts said he discovered his passion for the "amazing discipline" of public health after graduating from Illinois Wesleyan with a bachelor's degree in psychology. Although Roberts originally planned to attend medical school, his mother, an immunization nurse at the time, suggested that he consider a career in public health.
Roberts applied to the master's program of public health at the University of Illinois Springfield and "fell in love with the entire field," he said.
But just as Roberts was beginning his career in August of 2001, "it was flipped on its head" with the 9/11 terrorist attacks, and anthrax attacks that followed.
"It absolutely transformed the field just as I was getting exposed to it."
As Roberts graduated with his master's degree, he embraced the changing need of public health professionals and began working in emergency response for the Springfield Department of Public Health. In this role, he worked in emergency preparedness, responding to what he described as "smaller emergencies," such as floods.
But it wasn't until 2009 when Roberts was faced with the sudden outbreak of H1N1, also known as the swine flu, his biggest emergency yet.
The outbreak occurred in April when Roberts was finishing his second semester at the University of Illinois at Chicago pursuing his doctorate in public health. At the time, Roberts was also a part of the state program for managing and administering the strategic national stockpile for the State of Illinois. With the onset of the outbreak, Roberts left his final exams and drove to Springfield, where he managed warehouse operations that pushed medical supplies such as gloves, gowns and masks, to every local health department in the state of Illinois.
Although Roberts described this as the "biggest fiasco" of his entire career, he said that it prepared him for his future positions in emergency response. One of these jobs included his role at the Illinois Department of Public Health as Communicable Disease Control section chief, where he was responsible for tracking and responding to all the outbreaks in the state.
In his current role, Roberts is learning to deal with yet another outbreak, one that Roberts described as "a novel situation."
"We haven't seen anything like this in probably 100 years," he said, referring to the 1918 influenza outbreak also known as the "Spanish flu."
Roberts said the coronavirus, with its easy transmissibility and high numbers of case fatality rates, is a "very scary scenario because we don't have treatments."
Unlike coronavirus, an H1N1 vaccine was quickly created because it contained prior strains of influenza.
"We don't have that for coronavirus. We are starting from scratch trying to figure out the right drugs and developing a vaccine from scratch," he said. "It's very challenging."
Until a vaccine is developed, Roberts stressed the importance of taking proper precautionary measures, including hand hygiene and social distancing.
"We want to slow and flatten the curve" of the infection's spread, Roberts said. "We still may have lots and lots of patients and cases, but (we need to) spread it out over time so the healthcare system can absorb and handle impact as best as it can without getting overwhelmed."
Roberts, along with his team at IPRO, are taking their own measures to respond to the outbreak and flatten the curve in New York, an epicenter of the virus.
Roberts said that while some nurses are completing their routine work of inspecting nursing homes, others are being retasked to help with the coronavirus response. Some of their tasks include helping manage phone lines and hotlines, and helping with testing. Other nurses are also helping on the floor at the Jacob Javits Convention Center, which has been converted into a 2,900-bed hospital for COVID-19 patients.
"We're definitely pushing our nurses and other providers into the response wherever we can."
Roberts' team is also helping conduct a drug study involving hydroxychloroquine, a possible treatment for coronavirus.
As people continue to respond to the outbreak, Roberts remains hopeful. He said that by mid-April, the number of newly admitted patients into New York hospitals had begun to fall.
"That is really awesome news which helps us move toward that flattening of the curve, so we're hopeful and crossing our fingers that this is paying off."
By Vi Kakares '20