Mujovic '21 Earns 50,000 Euro Grant to Support Female Domestic Workers in Hong Kong
Jan. 31, 2020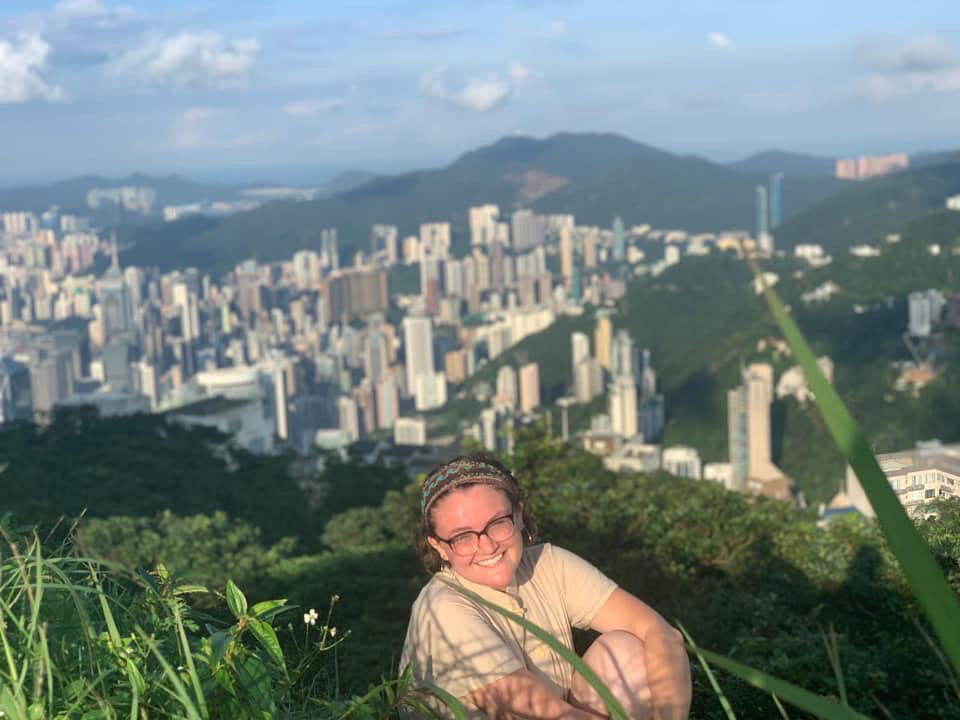 BLOOMINGTON, Ill. — A grant proposal that Illinois Wesleyan University junior Adna Mujovic '21 wrote during her internship at the Mission For Migrant Workers (MFMW) received funding for 50,000 euros to support female migrant domestic workers in Hong Kong.
The grant is funded by the Women's World Day of Prayer: German Committee, which provides support around the world for women and girl's empowerment. The funds will support Mission For Migrant Workers, a non-profit organization in Hong Kong that provides services for over 300,000 migrant domestic workers in Hong Kong whose labor rights are frequently violated.
Mujovic interned for MFMW last summer as part of the Freeman Asia Internship Program, which provides full funding for students to complete a summer-long internship in an Asian country.
Interested in the role that NGOs play in correcting human injustices, Mujovic's internship exposed her to the injustices that migrant domestic workers face in Hong Kong. She collaborated with migrant workers on a daily basis, helping them write letters to the immigration or labor department and create case files to gain legal representation. By working closely with clients, Mujvoic recognized the harsh conditions that many migrant workers face.
"Migrant domestic workers are viewed as second-class citizens and, thus, their rights are often violated, if not completely withheld from them," Mujovic said. "Among the conditions forced upon migrant domestic workers are, but are not limited to, emotional abuse, lack of food, false accusations, and no freedom."
Mujovic said that female migrant domestic workers are especially impacted by cases of violence because many are required to live with their employers. In 2018, more than 380,000 migrant domestic workers were serving Hong Kong households. Ninety-eight percent of these workers were women from neighboring Asian countries such as the Philippines, Indonesia and India, "making it a priority in the training to ensure proper handling and a referral system," she said.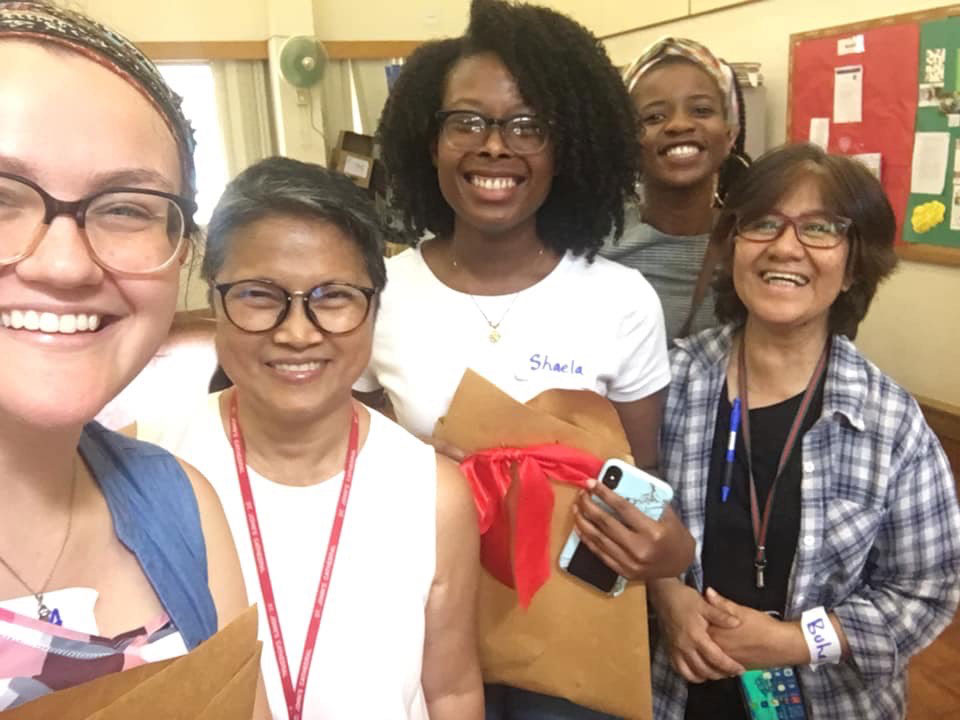 Although MFMW provides services for these workers, its office is located in the central district of Hong Kong, and its services often do not reach migrant domestic workers who live and work in surrounding areas. This level of inaccessibility inspired Mujovic's internship supervisor Cynthia Tellez to seek funding for a new project in order to systematize and regularize outreach to the different areas in Hong Kong where migrant domestic workers have limited access to information, crisis assistance and capacity-building initiatives.
The project, "Women Working for Women's Welfare (4Ws): Migrant Caring Centres" will train welfare officers and women in handling situations common to migrant domestic workers. The officers will learn how to provide consultation to workers, answer questions and conduct rescue operations through pop-up "Migrant Caring Centres." These makeshift centers will compensate for the inaccessibility of government offices in regions outside of Hong Kong.
When Mujovic wasn't writing case files, she was collaborating with Tellez to write a 16-page grant proposal that would bring her vision to life.
"It was an honor to be trusted with the task of translating her visions onto paper, simultaneously easing her burden of having to juggle writing this in her already busy position," Mujovic said.
But Mujovic admitted that this process wasn't easy. Before her time in Hong Kong, she had never written a grant proposal, "especially one of this caliber."
"The application was as you would imagine—very many, meticulous questions," she said.
Although the process was difficult and "terrifying" at first, Mujovic said it was also memorable and inspiring.
"What was the most memorable was collaborating with Cynthia," she said. "In those conversations, I got to listen to her talk about her hopes and visions both for this project and for the organization as a whole —nothing short of inspiring."
The hopes and visions of this project became a reality in January 2020, when Mujovic, who is now studying abroad in the Balkans, was informed that her grant proposal was approved.
"I was simultaneously without words and wildly bouncing off the walls," she said.
Mujovic said that she was shocked primarily because one of the largest obstacles facing NGOs is funding.
"You can imagine that requesting 50,000 euros from them was a complete shot in the dark," she said.
With the 50,000 euros, Mujovic said that MFMW will now have the ability to reach even more communities of migrant domestic workers all across Hong Kong.
"I am just so, so happy for them. They fully deserve it."
As an undergraduate student, she also feels grateful that her work is making an impact beyond her campus community.
"Knowing that my work was significant in this way makes me even more grateful for the opportunity through Freeman Asia. It also made me reflect on all the important, day-to-day, person-to-person assistance us interns offered, as well as the grunt work, which we shouldn't take for granted either."
Mujovic said she is thankful for the generosity and hard work of Professor of Sociology Teddy Amoloza, the Illinois Wesleyan Fund for Human Rights, Environmental Sustainability, and Social Justice, and the support of her parents.
By Vi Kakares '20