Marcum '89 Named School Nurse of the Year in Illinois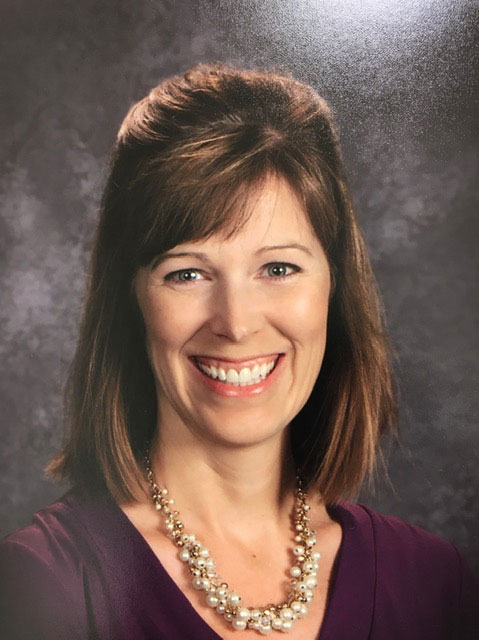 Oct. 21, 2020
BLOOMINGTON, Ill. — The Illinois Association of School Nurses has named Susann Marcum '89 as the 2020 School Nurse of the Year in recognition of two decades of service in schools across McLean County Unit District No. 5.
Marcum was nominated by a colleague at Illinois State University's Mennonite College of Nursing, where she founded and currently develops curriculum for their Graduate School Nurse Certification Program. In addition to teaching classes on the theory of school nursing, Marcum works at Grove Elementary School and Fairview Elementary School, where in addition to attending to the immediate health needs of hundreds of students, she delivers wellness curriculum directly to the classroom, from healthy eating habits to washing hands frequently.
"We know that all of nursing is grounded in teaching, but school nurses get a front row seat to helping hundreds of students in our everyday job," said Marcum in regard to the impact of her work. "And it is nothing short of amazing to watch those lightbulbs go on. Simply put, school nurses are the bridge that connect healthcare and education because everyone knows that healthy students learn better."
This unique connection between healthcare and education equips school nurses with key insights as schools across the country navigate through the COVID-19 pandemic. Since the spring of 2020, Marcum and her Unit 5 colleagues have worked tirelessly to prepare for students' safe return, from contract tracing to training modules for staff and students.
In these uncertain times, Marcum is grateful that she can rely on her nursing colleagues, teachers and administrators. "Since becoming the Chair of the Nursing Department 10 years ago, I have had an opportunity to advocate for the school nurses, and work for a district that truly cares about students and staff. When there is open collaboration between the school nurses and administration, which is the case in Unit 5, policies and procedures are aligned to what is best for students and this in turn improves student outcomes."
Marcum graduated from Illinois Wesleyan University in 1989 with a BSN and an Illinois School Nurse Certification. She earned a master's of science in nursing from Aspen University in 2016. Before beginning her school nursing career, Marcum worked for several years on the medical/oncology unit at what is now known as Carle BroMenn Medical Center and in a local OB/GYN doctor's office.
When Marcum made the switch to school nursing, she understood the responsibilities of her position, but she soon discovered that being a school nurse also comes with a lasting personal impact on countless children:
"I wasn't prepared for how much the students and families would mean to me in the long-term relationships that are built, and how much they would rely on me," Marcum reflected. "For some students, school nurses are the only healthcare provider they will see. These are the students who need us the most. I am humbled and honored to be a school nurse who has the opportunity to impact students and families every day."
By Rachel McCarthy '21