Funk Named 2020 Nurse Educator Fellow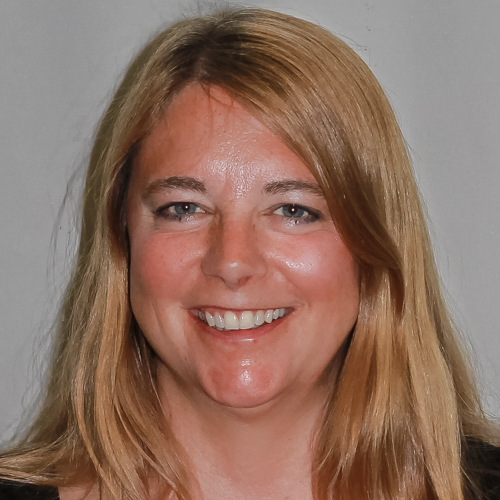 Sept. 4, 2020
BLOOMINGTON, Ill. –– Assistant Professor of the Illinois Wesleyan University School of Nursing Amy Funk is among 19 nursing faculty statewide to be recognized as a 2020 Nurse Educator Fellow.
Presented by the Illinois Board of Higher Education (IBHE), each fellow is awarded $10,000 in an effort to ensure the retention of well-qualified nursing faculty at institutions of higher learning.
"Being selected as a nurse educator fellow provided validity to the importance of teaching students to become effective nurses," Funk said. "The recognition affirmed the value of effective leadership in teaching. The funding was invaluable in enhancing my ability to teach public health nursing through additional education and experience."
Through the fellowship, Funk plans to complete the Professional Diploma in International Nursing & Public Health through the Institute for International Medicine (INMED). The mission of INMED is to equip healthcare professionals and students to serve the forgotten.
The program to receive this diploma includes two portions: A 10-week online program with two days of hands-on-training, followed by a two-week service learning trip to Clinica Esperanza in Honduras.
Specific objectives focus on diseases associated with poverty, HIV infection, care of pregnant women and their newborns, health promotion/disease prevention, culturally appropriate healthcare, disaster management, design of health interventions and teaching skills. This diploma will strengthen Funk's ability to carry out her primary teaching responsibility as course coordinator for Public Health Nursing.
"I have a passion for teaching nursing care of vulnerable populations and to develop my expertise in teaching this course from a global perspective," Funk explained. "An amazing aspect of this diploma is the ability to form a long-term relationship with the clinic, both to develop myself professionally and the potential for taking students back to the clinic."
Funk advises those hoping to follow a similar career trajectory to focus on their passion in teaching. "Ask yourself, 'What can move me to the next level in terms of my growth as a teacher?'"
By Megan Baker '21