Four New Endowed Professors Named
June 8, 2020
BLOOMINGTON, Ill. –– Four Illinois Wesleyan University faculty members were invested as endowed professors during the 2019-20 academic year.
They include: Associate Professor of Nursing Ann Eckhardt '03 to the Deloris Helsley Ascher Professorship of Nursing; Professor of Religion Robert Erlewine to the Isaac Funk Professorship; Professor of Biology Will Jaeckle to the Semour and Diana Galina Endowed Professorship; and Professor of English Michael Theune to the Robert W. Harrington Endowed Professorship.
Ann Eckhardt, Deloris Helsley Ascher Professorship of Nursing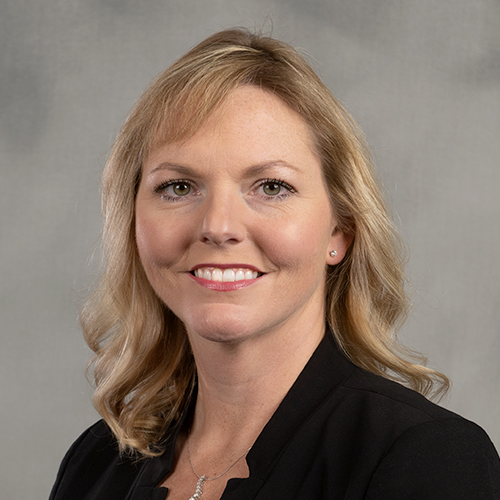 Eckhardt joined Illinois Wesleyan as a visiting instructor in 2011 before becoming an assistant professor in 2012. She was promoted to associate professor in 2018.
A 2003 Illinois Wesleyan alumna, Eckhardt earned a B.S.N. from IWU and a Ph.D. from the University of Illinois at Chicago where she served as a teaching assistant for a number of graduate and undergraduate courses. Her nursing experience includes three years in the Cardiovascular Intensive Care Unit where she cross trained to Surgical/Trauma and Neonatal Intensive Care and 12 years as an Administrative House Officer.
Eckhardt has published qualitative, quantitative, and mixed methods articles in the areas of coronary artery bypass surgery and heart disease symptomatology, and is engaged in international research. She is also the Associate Editor for Jarvis Physical Examination and Health Assessment.
Robert Erlewine, Isaac Funk Professorship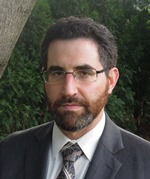 A member of the Illinois Wesleyan faculty since 2006, Erlewine was promoted to professor in 2018. Erlewine served as Chair of the Religion Department from 2016-19. He earned a bachelor's degree from St Mary's College of Maryland, a master's in philosophy from Boston College, and a Ph.D. in religious studies from Rice University.
Erlewine teaches such courses as Facing Evil, Religious Tolerance and Pluralism, Philosophers Read the Bible, and American Jewish Thought. His scholarship explores the complexity of religious life in the modern world, examining how religious traditions reconcile monotheist beliefs with contemporary values of tolerance and diversity and the ways that minority religious traditions like Judaism were shaped by and helped shape the understanding of religion in the larger cultures of which they lived.
Erlewine is the author of two books, Monotheism and Tolerance: Recovering a Religion of Reason (2010), and Judaism and the West: From Hermann Cohen to Joseph Soloveitchik (2016), and more than 20 articles and essays. His forthcoming book, Thunder in the Soul: To Be Known by God, compiles important writings of the civil rights activist Abraham Joshua Heschel and will be published in 2021. Erlewine also served as managing editor for the Journal of Jewish Thought and Philosophy from 2011-2015, and was visiting professor in 2019 at Dartmouth College.
Will Jaeckle, Semour and Diana Galina Endowed Professorship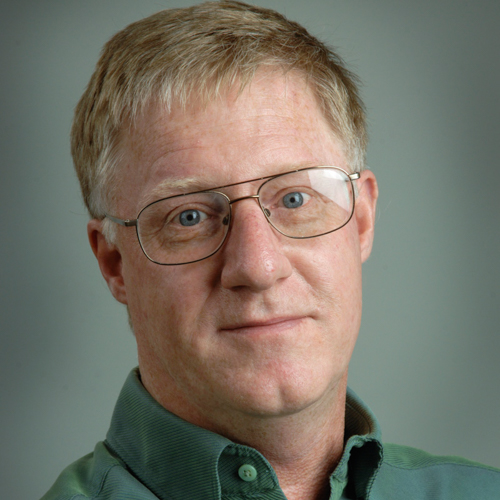 Jaeckle began teaching at Illinois Wesleyan as an adjunct assistant professor in 1996 before becoming an assistant professor in 2001; he was promoted to the rank of full professor in 2015. Jaeckle earned a bachelor's degree in zoology from Humboldt State University and a Ph.D. in biology from the University of Southern California.
Jaeckle's research is focused on aspects of the life history, development, physiology, and ecology of invertebrate animals, with particular emphasis on their free-living developmental stages called larvae. His primary research interests relate to understanding how and in what form aquatic invertebrates and their larvae acquire food from the environment.
The author of numerous publications, Jaeckle is currently working with IWU research students to assess the ability of aquatic animals to take up dissolved organic materials (DOM) from marine and fresh waters, the degree to which absorbed DOM is distributed throughout their bodies, and ultimately, the importance of DOM as a source of energy and nutrition.
Michael Theune, Robert W. Harrington Endowed Professorship

A member of the Illinois Wesleyan faculty since 2002, Theune was promoted to professor in 2015. Theune earned bachelor's degrees from Hope College and the University of Oxford, a master's from the University of Iowa and a Ph.D. from the University of Houston.
Theune's courses focus on creative writing, poetry, and Romantic literature. Theune writes criticism and poetry, and his scholarship has three main concerns: the poetic turn (places where poems radically change their focus); the assessment of poetry; and Romantic poet John Keats.
Theune has authored numerous essays and reviews, and he has edited, co-edited or co-authored three books: Keats's Negative Capability: New Origins and Afterlives (co-editor, with Brian Rejack, 2019); We Need to Talk: A New Method for Evaluating Poetry (co-author, with Bob Broad, 2018); Structure & Surprise: Engaging Poetic Turns (editor, 2007).
By John Twork