Human Rights Research Conference Focuses on "Fact or Fiction: Human Rights and the Search for Truth(s)"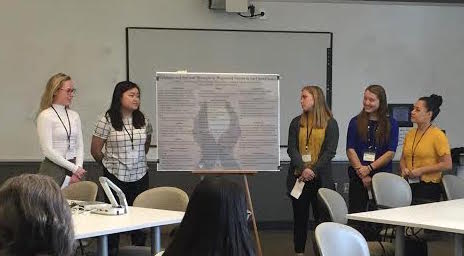 BLOOMINGTON, Ill. — Illinois Wesleyan University's Center for Human Rights and Social Justice will host its eighth annual Human Rights Undergraduate Research Workshop, Feb. 14-16, 2020.
This year's theme "Facts and Fictions: Human Rights and the Search for Truth(s)," emphasizes the way in which human rights discourse has evolved and responded to contemporary political, social, and economic challenges.
In conjunction with the University's theme, undergraduate students from Illinois Wesleyan and neighboring liberal arts institutions will present their original research. The workshop, led by Ben and Susan Rhodes Professor of Peace and Social Justice Irv Epstein, will encourage dialogue among participants as they explore the relationship between the spreading of false information and its repercussions for the undermining of basic rights.
In addition to the presentations, the workshops will also feature various events including an advocacy seminar and a keynote address from Associate Professor of Anthropology at the University of Illinois at Urbana-Champaign Ellen Moodie. Her talk, "At the Brink of War? Fiction, Fact & Voting in El Salvador" will take place on Saturday, Feb. 15 at 1 p.m. in State Farm Hall Room 102.
Illinois Wesleyan University student presenters and their topics include:
Hispanic studies and secondary education double major Yesenia Martinez Calderon '20 (Chicago) — "Traits & Strategies of Inclusive Professors who Create Supportive Environments for Students"
International studies major and environmental studies minor Tatum Zsorey '20 (Chandler, Ariz.) — "Feeding the Future: The Effectiveness & Sustainability of Japanese Food Security Policy"
International studies major and studio art minor Cecilia Alvarenga '21 (Melrose Park, Ill.) — "Cost-Benefit & Willingness to Pay in Environmental Regulation"
English-writing and Hispanic studies double major Vi Kakares '20 (Niles, Ill.) — "Journalism as a Means of Social Justice in Immigration"
International studies major Natalie Kuca '21 (Northbrook, Ill.) — "European Nationalism: The Polish Case"
Psychology major Allison Everidge '23 (Fishers, Ind.) and Neuroscience major Jordan Fields '23 (New Orleans) — "Art + Activism = Artivism"
The event is supported by The John Erma Stutzman Peace Fellows Program and the International Studies Program.
By Vi Kakares '20