Campus Organizations Promote Voter Registration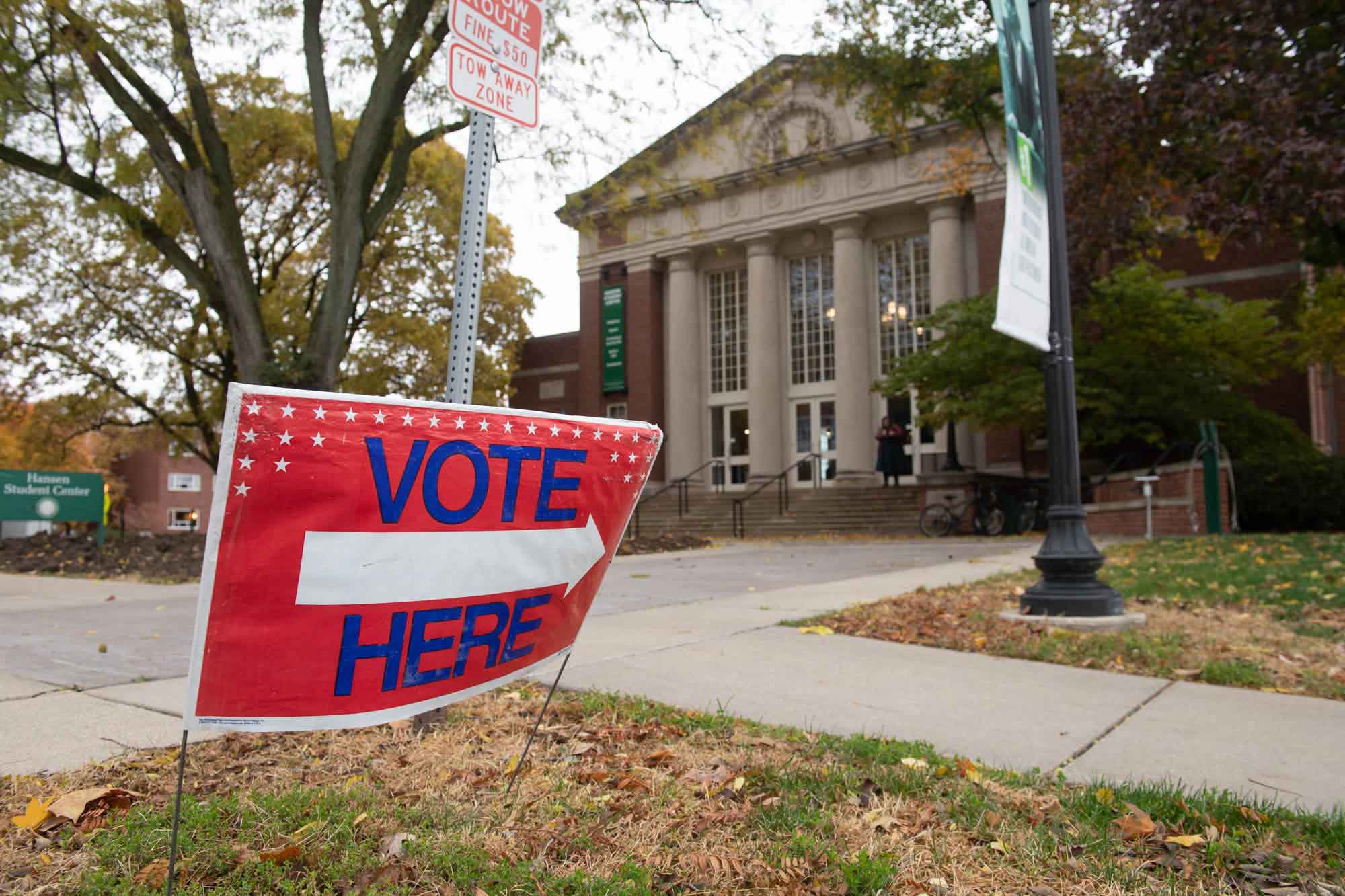 Sept. 18, 2020
BLOOMINGTON, Ill. — Tuesday, Sept. 22 is National Voter Registration Day, and several campus organizations are encouraging Illinois Wesleyan students to register ahead of the upcoming Nov. 3 election.
Organized by Illinois Weselyan's Student Senate in partnership with the Athletics Department, the "Titan Votes" initiative is hosting a campaign launch event on Tuesday from 2 to 4 p.m. on the Eckley Quadrangle which will feature information about the voter registration process and mask tie-dyeing.
Civic Engagement Commissioner Wah Chook '22 is lead organizer of the "Titan Votes" campaign. She said, "I created the campaign because it's a way to bring the whole IWU community together, whether it's students, faculty, staff, or alumni to all engage in our civic responsibilities. It's a way to get everyone excited and empowered to have their voices be heard."
On Tuesday evening, Alpha Kappa Alpha Sorority and Alpha Phi Alpha Fraternity will host a virtual "Voter Registration Couch Party" via Webex from 6:30 - 8 p.m.
Meanwhile, the Athletics Department is in the process of hosting several Zoom calls to help educate student-athletes about the voter registration process. Their goal is to get every eligible student-athlete registered to vote in the upcoming election, while also providing them with educational opportunities regarding the positions of government.
Information about voter registration can be found at vote.gov.
By Megan Baker '21