Bookstore Partner to Offer New Products and Services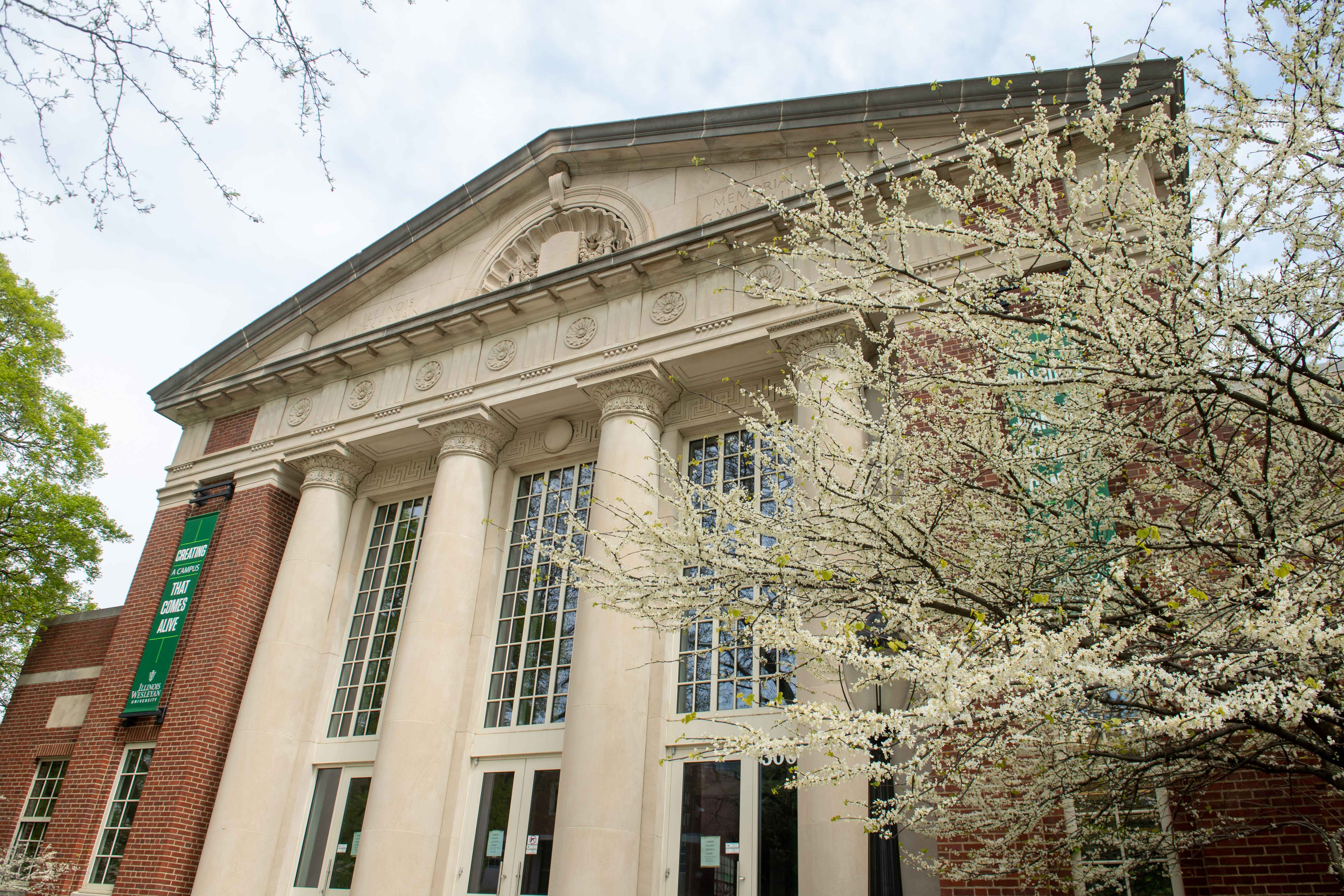 July 10, 2020
BLOOMINGTON, Ill. –– Illinois Wesleyan University has partnered with Follett, the largest campus retailer in North America, to manage the University's bookstore, bringing new products, savings and support to the IWU community.
Customers can shop online through a new bookstore website –– www.iwu.edu/bookstore –– or they can visit the updated bookstore retail space which remains within the Hansen Student Center and is open this summer Monday through Friday from 9 a.m. to 2 p.m. Merchandise is being added daily.
"We are excited to welcome Follett as a strategic partner," said Illinois Wesleyan Vice President for Business and Finance Matt Bierman. "Illinois Wesleyan continues to innovate in order to offer the highest quality academic experience. Follett has a long history and strong presence in higher education and will assist in moving IWU forward. We invite students, alumni and friends of the University to visit the store in person or virtually."
With this new partnership, Illinois Wesleyan students and faculty will have access to Follett's expansive inventory of course material choices. Cost-saving print options include used books, as well as Follett's text rental program that saves students up to 80% compared to purchasing new. Follett also delivers a varied selection of digital learning technologies that help promote anywhere, anytime access to needed materials. New store services include Follett's year-round buyback program and price match, which helps ensure students get their materials at the lowest cost possible.
Beyond course materials, Follett will refresh general merchandise offerings to be a one-stop shop for class and campus life essentials. Customers can expect a custom merchandise assortment that reflects local interests, as well as national trends in supplies, technology, clothing, gifts and more. The full breadth of Follett's products and services will be available to explore both in-store and online.
"Follett is excited to begin this partnership with Illinois Wesleyan, and you can expect a campus store that delivers great products, welcomes the community, celebrates campus pride and promotes affordable course material options," said Stacy Zapko, Group Vice President, Follett Higher Education Group. "We look forward to serving Illinois Wesleyan students, parents, alumni, fans, faculty and staff."
About Follett Corporation
Follett Corporation is the world's largest single source of educational materials, digital content, eCommerce, and multi-media for libraries, schools and institutions. Headquartered in Westchester, Illinois, Follett provides education technology, services and physical and digital content to millions of students at 70,000 schools, and more than 2,700 physical locations, and campus eCommerce platforms in North America. Through Baker & Taylor, Follett's reach also extends to the public library markets.