Bieniak '21 Awarded National Udall Scholarship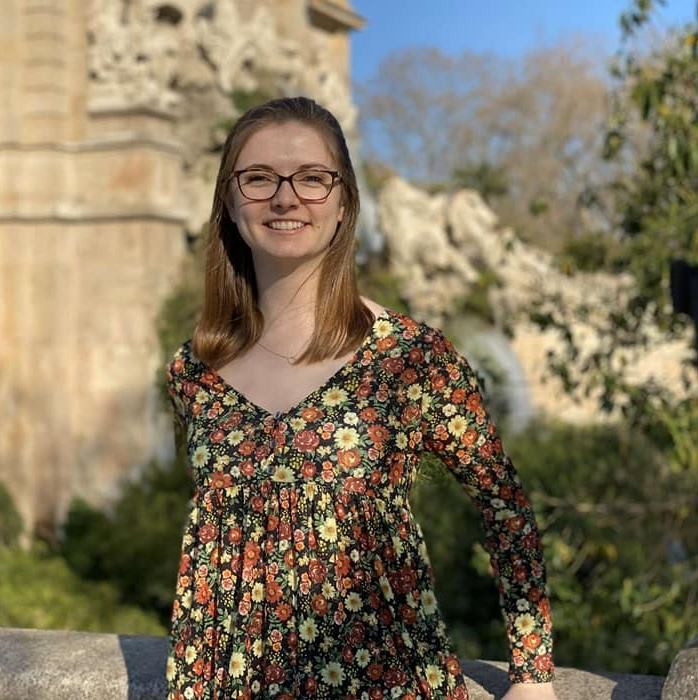 May 21, 2020
BLOOMINGTON, Ill. –– Illinois Wesleyan University environmental studies major Leah Bieniak '21 has been awarded a national Udall Scholarship for excellence in leadership, public service, and commitment to the environment.
The Udall Scholarship is a highly competitive award. This year, 55 awardees were selected from across the nation. The scholarship recognizes students who possess strong leadership qualities, a commitment to public service, and a desire to improve the conditions of Native American nations or the environment.
"During their time in Congress and in other national leadership positions, Morris K. and Stewart L. Udall dedicated their time to these fields when they were facing a serious lack of support and awareness," explained Bieniak. "Though their work made strides, these fields are still in need of attention and advocates."
Bieniak was encouraged to apply for the Udall Scholarship by the George C. and Ella Beach Lewis Endowed Professor of Biology Given Harper and Professor of Environmental and International Studies Abigail Jahiel. The scholarship presented Bieniak an opportunity to become a part of the passionate, hardworking community of Udall scholars.
Bieniak is the second-ever Illinois Wesleyan student to win a prestigious Udall award. In 2006, Leslie Coleman was named a Udall Scholar. IWU also had two honorable mentions: Leslie Morrison in 2007 and Kelly Petersen in 2009.
"As campus liaison for the Udall Scholarship, I would simply say that, in my view, Leah exemplifies the values of the Udall brothers for whom the Udall Foundation is named," said Director of Environmental Studies William Munro. "Hers is a powerful, ambitious, and optimistic vision to which she is passionately committed. I am pleased that the Udall Foundation applauds it, and the network of Udall Scholars will offer a great support system. This is a thoroughly deserved honor."
Munro added, "Stewart Udall, on whose work Bieniak wrote her application essay, spent a year at Yale as a professor of Environmental Humanism, and I think of Bieniak as an 'environmental humanist.' She believes a world in which humans understand their roles within ecological systems, rather than as stewards of ecological systems, is a world in which both nature and humans will be better off. This is particularly true of urban environments, and her ambition is to work as an urban ecologist to produce such holistic environments."
At Illinois Wesleyan, Bieniak serves as president of the Sierra Student Coalition, a co-chair of GREENetwork, and a member of the Spanish and Latinx Student Association and the Muslim Student Association. She also interned in the environmental department of a civil engineering firm where she helped control invasive plant species and assisted in prairie restoration.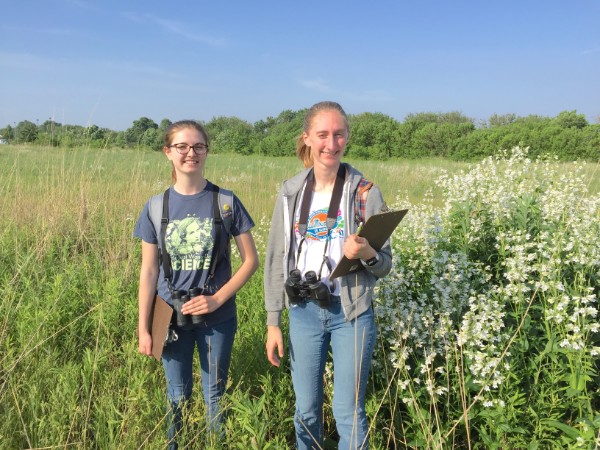 As a sophomore, Bieniak was awarded an Eckley Scholarship to conduct summer research with Professor of Biology Given Harper on the urban habitats of migratory birds, a project that is ongoing. Bieniak and Harper, along with fellow student researcher Rachel Schoenecker '20, are working to determine what bird species are breeding in urban cities and what habitat characteristics they prefer. They hope their findings will be used to make Bloomington-Normal, and other urban areas, more accommodating to breeding birds.
"I find this research interesting because I've always been a bit of a 'bird nerd,' and as an aspiring ecologist I want to help mitigate the impacts of habitat loss," Bieniak explained. "This research is important because it can show us how to better protect bird species. As the human population grows and urbanization increases, more natural habitat is destroyed. Many bird species are being forced into alternative habitats, such as urban/suburban areas, for breeding, even though these habitats may not suit all of their needs. Bird populations have already faced steep declines since the 1970s, so it is vital that we protect what natural habitat is still available while providing more suitable alternative habitats."
Entering her senior year this fall, Bieniak's ultimate career goal is to serve as an urban ecologist who uses ecosystem research to promote the design of environmentally sustainable and ecologically resilient cities.
"I hope to determine ways to integrate natural processes into an urban landscape and then implement the solutions to make urban areas healthier living spaces that facilitate proper environmental stewardship and encourage a finer appreciation of the natural world," explained Bieniak.
Bieniak is grateful for the many opportunities she has experienced as an Illinois Wesleyan student, and she is especially thankful for the mentorship of Harper.
"Since my first visit to Illinois Wesleyan, Dr. Harper has been one of my best sources of encouragement and guidance," Bieniak said "As an academic advisor, research advisor, and professor, he has helped me navigate the wonders of ecology, the hardships of a college schedule, and the confusion and elation of figuring out future plans."
Bieniak continued, "His patience and positivity have made learning in the classroom and in the field much more rewarding experiences. From research and bird call demonstrations to studying abroad in Barcelona, I am very grateful for the opportunities he has provided my peers and me."
By Megan Baker '21