Alumni Provide Leadership in COVID-19 Global Response
Published: March 30, 2020 | Updated: May 16, 2020
BLOOMINGTON, Ill. — In response to the coronavirus (COVID-19) global pandemic, hundreds of Illinois Wesleyan University alumni –– doctors, nurses, first responders, community and industry leaders, and countless others –– are at the front lines of the international health crisis.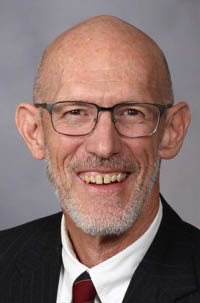 Dr. Gregory Poland '77 has emerged as a leading authority on preventative measures to stop the spread of COVID-19, what to do if an individual becomes ill with the virus, and the potential for treatments and a vaccine. A Mayo Clinic infectious diseases expert and head of Mayo Clinic's Vaccine Research Group, Poland's COVID-19 expertise has been cited by national media outlets including Forbes, Newsweek, U.S. News & World Report, Vanity Fair, USA Today, The Wall Street Journal, the Washington Post, Crain's Chicago Business, BuzzFeed News, CNN, CNBC and BET. Poland recently addressed the prospect of using plasma from recovered patients to treat COVID-19.
"Mayo Clinic was named the national coordinating center for plasma-derived therapies," Dr. Poland said in an April 9 video published by Mayo Clinic. "What that means is that once somebody recovers from this infection, we can take their blood; harvest the plasma, which is enriched with antibodies against COVID-19; and then use that as a therapy for people who might have more severe disease."
Mayo Clinic is doing this at the direction of the Food and Drug Administration and in a national collaboration involving Johns Hopkins University and other institutions.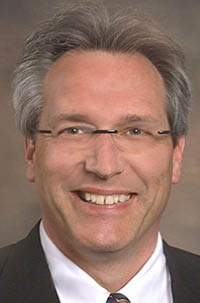 Locally, Dr. Paul Pedersen '73 is Vice President and Chief Medical Officer at OSF St. Joseph Medical Center in Bloomington, Illinois, and president of the Illinois State Medical Society (ISMS). Pedersen is leading OSF's efforts to prepare for a potential spike in local COVID-19 cases. He also continues to advocate for Illinois physicians and patients through his leadership role with the ISMS.
"Many doctors are working longer hours within our health systems, placing themselves in harm's way, to diagnose and treat COVID-19 patients," Dr. Pedersen said in a statement to the Chicago Daily Herald, published in a March 24 article. "There has also been a massive disruption to medical care delivery for patients with non-COVID-19 related conditions. Patients are being asked to stay away from medical settings to avoid exposure to COVID-19."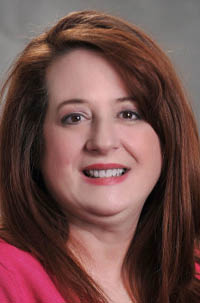 Across town in Normal, Illinois, Laurel Mode '84 serves as infection preventionist at Advocate BroMenn Medical Center. Mode and her colleagues have been preparing since February for the arrival of COVID-19 in Central Illinois.
"We have strong infection prevention protocols in place and have instituted recommendations for screening patients for respiratory symptoms and travel history or close contact with others who may have been exposed to the COVID-19 virus," Mode told The Pantagraph in a March 9 article. "Last month, we assembled a team representing infection prevention, emergency preparedness, supply chain and other departments to ensure our facilities are prepared with ample supplies and support to keep our patients and team members safe."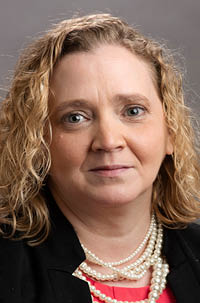 OSF HealthCare Director of Infection Prevention and Control Lori Grooms '92 and colleagues began drafting contingency plans for managing –– and in some cases conserving –– critical supplies, such as personal protective equipment (PPE), in February.
"Instead of going into the room three times to perform three separate tasks, how can we bring those tasks together and perform them all at the same time?" Grooms said in a March 6 story published in the Journal Star . "That would help to alleviate the burden on the number of supplies that we need, the protective equipment that we're wearing."
Grooms also emphasized the importance of community-level mitigation, such as frequent hand-washing and sanitizing cell phones.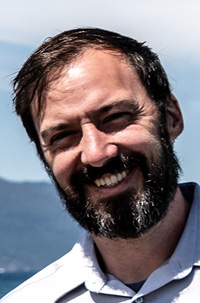 Currently the assistant vice president for Medicaid State Healthcare Assessment of IPRO, a nonprofit organization in New York City, Matthew Roberts '01 and his colleagues are responding to the COVID-19 pandemic in the epicenter of the U.S. coronavirus outbreak.
"We want to slow and flatten the curve," Roberts said during a Hart Career Center-sponsored video webinar for Illinois Wesleyan students. "We still may have lots and lots of patients and cases, but (we need to) spread it out over time so the healthcare system can absorb and handle impact as best as it can without getting overwhelmed."
Roberts said that while some IPRO nurses are completing their routine work of inspecting nursing homes, others are being retasked to help with the COVID-19 response. Some of their tasks include helping manage phone lines and hotlines, and helping with testing. Other nurses are also helping on the floor at the Jacob Javits Convention Center, which has been converted into a 2,900-bed hospital for COVID-19 patients. Roberts' team is also helping conduct a drug study involving hydroxychloroquine, a possible treatment for coronavirus.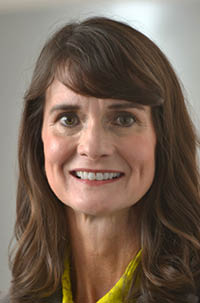 In Mountain View, California, Cheryl Reinking '87 is the Chief Nursing Officer at El Camino Hospital, which was among the first hospitals in the U.S. to treat patients who tested positive for COVID-19.
The Centers for Disease Control and Prevention (CDC) lists handwashing as a top defense against COVID-19. But, as bestselling author and medical historian Lindsey Fitzharris '04 wrote in a March 21 Wall Street Journal article, washing hands with soap and water to kill germs is a relatively recent –– yet vital –– discovery in the history of medicine.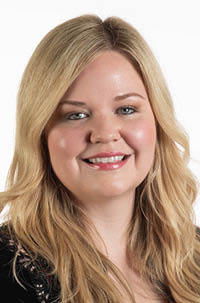 Fitzharris wrote: "The first doctor to understand the importance of hygiene in stopping the spread of infectious disease was Ignaz Semmelweis, a Hungarian physician, who in the 1840s was working in the maternity department of Vienna's General Hospital. At the time, the idea that the squalid conditions in hospitals played a role in spreading infection didn't cross many doctors' minds."
"Even in 2020, it remains a challenge to convince people that washing their hands is one of the most effective ways to combat COVID-19," Fitzharris stated later in the article.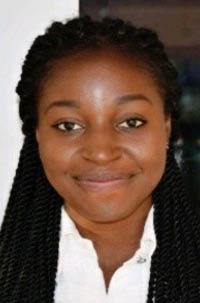 While handwashing is key to protecting oneself from COVID-19, the World Health Organization (WHO) says widespread testing is needed to contain the virus. Queen Igomu '19 works at The Jackson Laboratory, which announced plans to provide additional coronavirus testing capacity for Connecticut residents.
A March 19 JAX-GM news release said the laboratory "estimates that with its current staffing and equipment, it can test 100 to 150 samples per day." It continued, "This additional testing capacity will both allow the Department of Public Health to diagnose patients who have the virus, and will allow researchers to learn more about the virus for broader epidemiological purposes."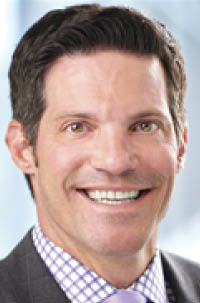 Shaye Mandle '93, President and CEO of the Medical Alley Association, is leading an effort to combat medical shortages caused by COVID-19. On March 22, the Medical Alley Association introduced "The COVID-19 Resource Connect" tool, which is intended to help connect those combatting COVID-19 and needing assistance with those who can fulfill their needs. The tool will also connect companies already producing needed goods with companies that have available manufacturing capacity.
In a news release published by Yahoo Finance, Mandle said, "We invite all parties around the globe to use our COVID-19 Resource Connect tool in order to assist in ensuring no patient has to go without the life-saving resources they need due to lack of supplies and capabilities."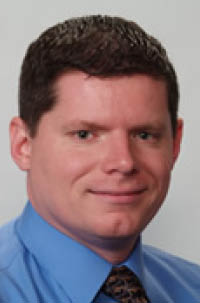 While COVID-19's physical impacts are top-of-mind, Patrick McGrath '93 is primarily focused on helping people manage anxiety disorders in the midst of the global pandemic. McGrath is head of clinical services for NOCD, a telemedicine site that provides online treatment with licensed practitioners for people with obsessive-compulsive disorder (OCD). In a March 26 TIME article, McGrath said NOCD practitioners are "currently treating 200 patients in individual sessions, but the site includes a message board and 300 people have signed up a day in just the past few weeks."
McGrath told TIME, "I'm seeing a lot of disappointment among patients. Someone with social anxiety disorder will say, 'I was in the middle of treatment, I was just getting out and meeting people and this is setting me back.'"
Along with the physical and emotional toll of COVID-19, the pandemic is significantly impacting the global economy.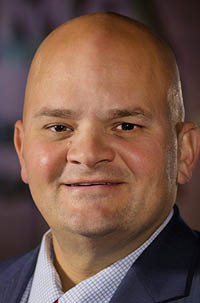 Mark Denzler '93, president and CEO of the Illinois Manufacturers' Association (IMA), spoke during Illinois Gov. J. B. Pritzker's March 23 COVID-19 press briefing about a new "Essential Equipment Task Force" which will "help companies collaborate, break down regulatory barriers in Washington, D.C. or Springfield, provide medical standards and testing, and help review the validity and safety of these products."
Denzler said some manufacturers across Illinois are ramping up production of needed products, while others are repurposing their facilities to meet needs caused by COVID-19. He concluded, "Once again, the IMA and Illinois manufacturers are proud to answer the call."
James Parrott '74, Director of Economic and Fiscal Policies at The New School, is being called upon by Forbes, The New York Times, the Wall Street Journal, Crain's New York Business, and Business Insider, among many other publications, to provide his expertise regarding COVID-19's economic impact on New York City, considered the epicenter of America's COVID-19 outbreak. Parrott told Forbes in a March 26 article that an estimated 750,000 jobs and $1.5 to 2 billion in monthly wages have been lost in New York City alone.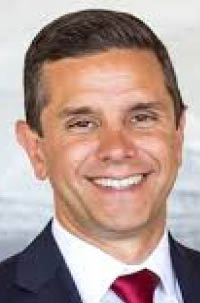 As financial advisors across the nation look for guidance amid the COVID-19 crisis, Financial Planning turned to Steve Dudash '99, president of IHT Wealth Management, to share in a March 24 article his book recommendation to help fellow advisors and wealth management executives "deal with the inevitable doubt and uncertainty creeping into their lives — and those of their clients."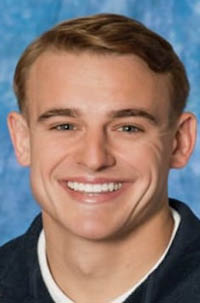 Organizations across the country in need of leadership support and crisis response training during the COVID-19 pandemic are receiving help from Ted Delicath '13, an associate with the McChrystal Group. Drawing on his experiences in the Army and international security, Delicath is providing crisis communication tools and decision-making guidance in the wake of the global health crisis.
This story will be updated as we learn about more significant alumni contributions to the global COVID-19 response. If you have a contribution to share, please email univcomm@iwu.edu.
By John Twork