AI Conference Chair Lauds Student Researchers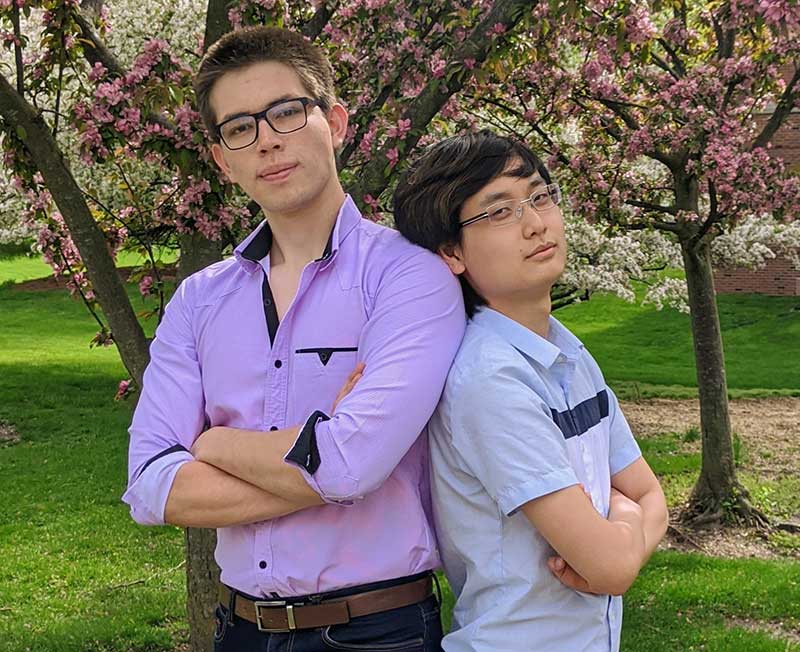 Oct. 13, 2020
BLOOMINGTON, Ill. — Senior mathematics and physics double major Minzhao (Henryken) Liu '21 and computer science major Nico Lopez '21 recently presented their research on optical aberrations at the international society for optics and photonics –– SPIE –– virtual conference on Emerging Topics in Artificial Intelligence (AI), leaving a strong impression on experts in the field of optics.
Liu and Lopez developed an adaptive optics AI algorithm to correct for optical aberrations, in which the light from a focused laser beam is distorted due to heat or other disruptions in the air. To test their algorithm, the researchers passed a laser beam through a warm water tank, with remote control systems to operate the tank and collect data.
Due to COVID-19 precautions, Liu and Lopez delivered their findings at the SPIE conference through pre-recorded video presentations. However, despite the unconventional format, their findings were met with positive feedback from professionals including the conference chair Giovanni Volpe, who applauded –– via Twitter –– the researchers' "great application of deep learning to wavefront correction and very clear presentation."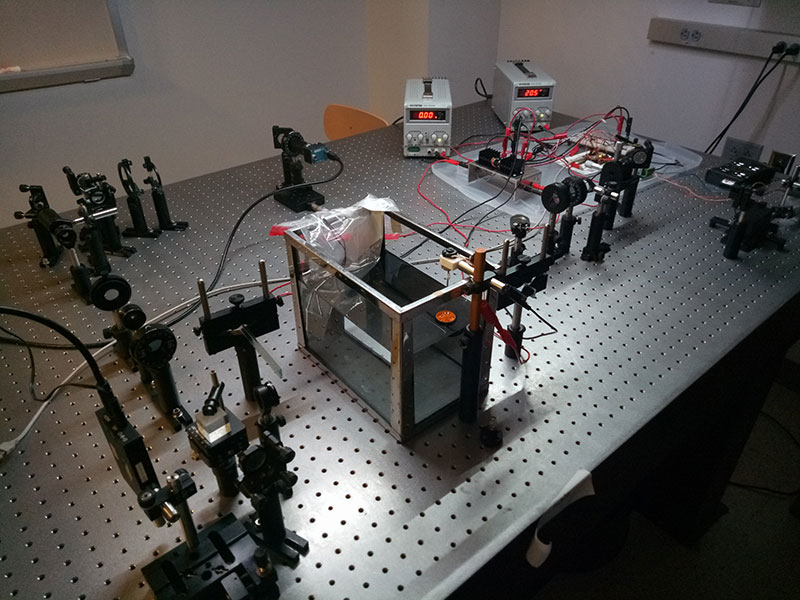 "It was very unexpected and encouraging," said Liu in response to Volpe's tweet. "It shows that our work is valued and that we are taken seriously. This definitely made us more enthusiastic about future opportunities to showcase future scientific efforts we will make."
Liu and Lopez were able to achieve success in their research through collaboration with B. Charles and Joyce Eichhorn Ames Professor of Physics Gabriel Spalding. Spalding, who first introduced Liu and Lopez to adaptive optics, worked with them through every step of the research process, from setting up the laboratory equipment to revising the manuscript of their research paper, which has been published within the SPIE Digital Library.
Although the conference and scientific publication have concluded, research into this topic is just beginning. Liu and Lopez are already shifting into mentorship roles as other Illinois Wesleyan students take on projects relating to adaptive optics and artificial intelligence. Given the range of applications for adaptive optics –– from images of human tissues to images of far-off planets –– the possibilities for future research at Illinois Wesleyan are limitless.
By Rachel McCarthy '21