Vinyard Honored for Decades of University Leadership
Oct. 28, 2019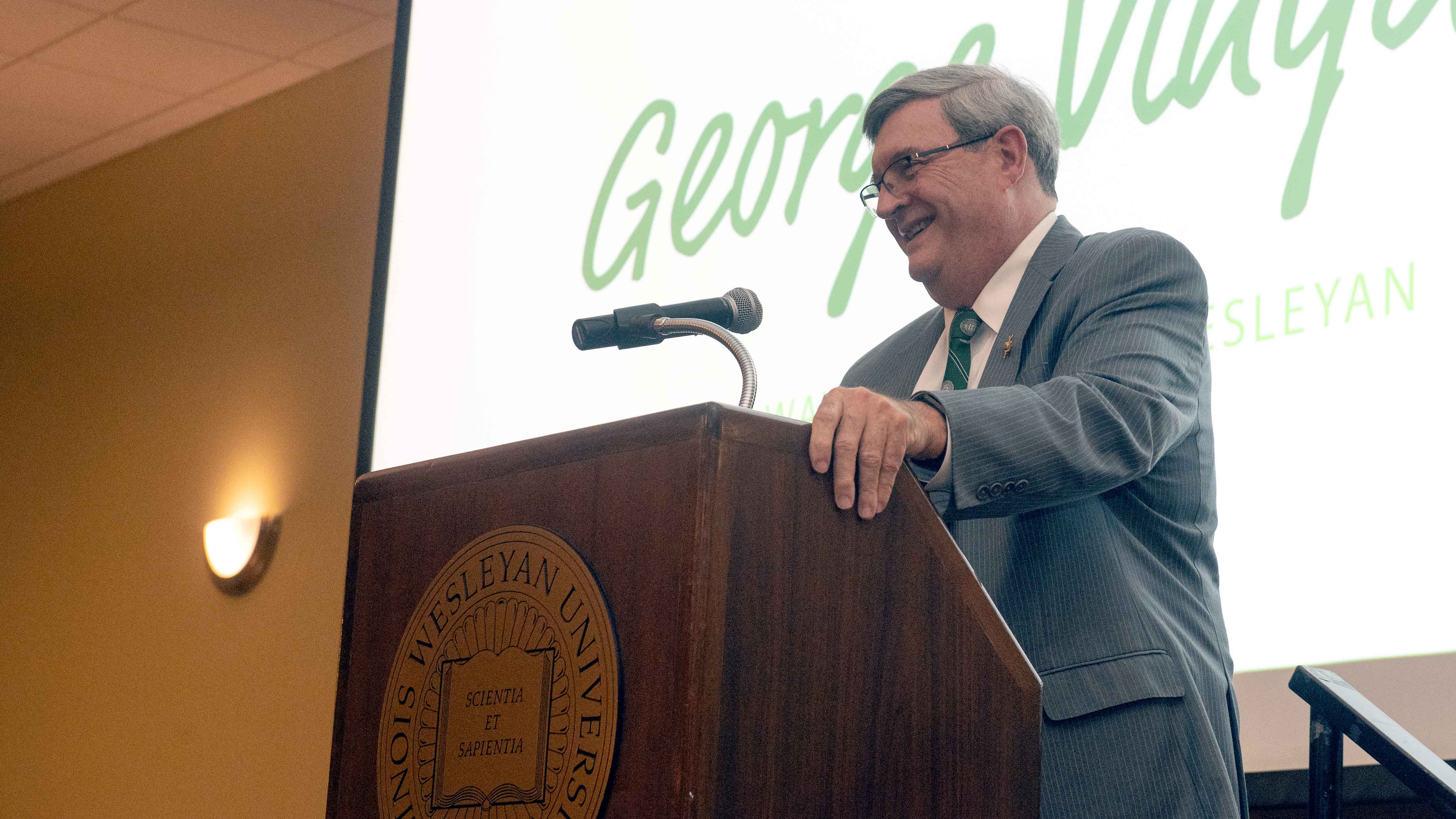 BLOOMINGTON, Ill. –– Recently retired Illinois Wesleyan University Board of Trustees Chair George Vinyard '71 was recognized for nearly 50 years of service and leadership to the University during the Board's October meeting.
In Vinyard's honor, the Memorial Center's Davidson Room –– the location of Board and Student Senate meetings –– was renamed The Vinyard Room, and the Humanities Division presented Vinyard with a Distinguished Humanities Alumnus award. Vinyard, who remains on the Board, served as Chair from 2005-2019. He joined the Board in 1977 and was elected secretary in 1993, beginning a 26-year tenure on the Executive Committee.
"For all of the people here –– faculty, staff and trustees who I've worked with over the years –– anything I may have accomplished was the result of being part of a great team," Vinyard told the audience during an Oct. 24 dinner in recognition of his service. "It's been my honor, my privilege, and my pleasure to work with this group."
Vinyard began serving the University, first as a student senator, and later, as Student Senate President in 1970-71. He returned post-graduation to work with President Robert Eckley as an administrative assistant from 1972-1974. Vinyard then enrolled at the University of Michigan law school, where he graduated cum laude in l977 and was immediately recruited by Eckley to join the Board as a 27-year-old.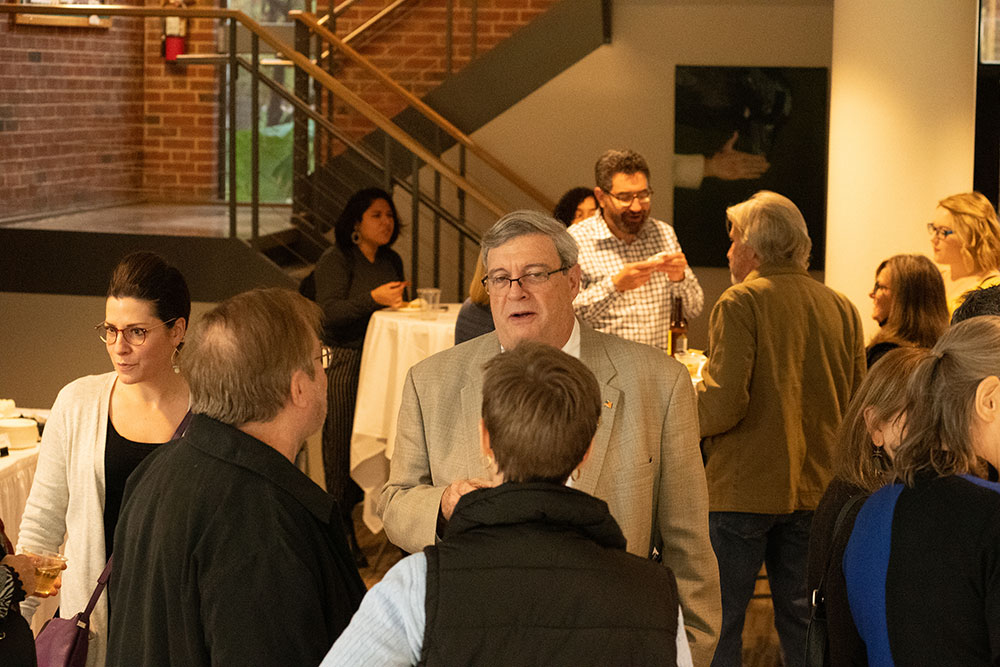 Former President Richard Wilson, who shared a decade of his 11-year presidency with Vinyard as Board Chair remarked, "The relationship between a college president and the Board Chair is critical, and I feel fortunate to have had someone with George's insights, experience, and sensitivities to work with for a decade."
Under Vinyard's leadership, Illinois Wesleyan saw a highly successful capital campaign, Transforming Lives, an effort that resulted in a transformed campus in many ways, from physical improvements such as Joslin Atrium and State Farm Hall, academic support including endowed professorships, to expanded funding for student financial aid.
Board Chair Tim Szerlong concluded, "We hope that the spirit of George's commitment, thoughtful consideration and calm demeanor will inspire all of us to never forget his service, caring, and contributions to our alma mater, and to plant our feet firmly on the path he created."
Vinyard, who works professionally as an attorney in Glen Ellyn, Illinois, graduated from Illinois Wesleyan in 1971 with a degree in English Literature.
By John Twork