50 Year-Old Time Capsule to be Opened at Homecoming
Sept. 13, 2019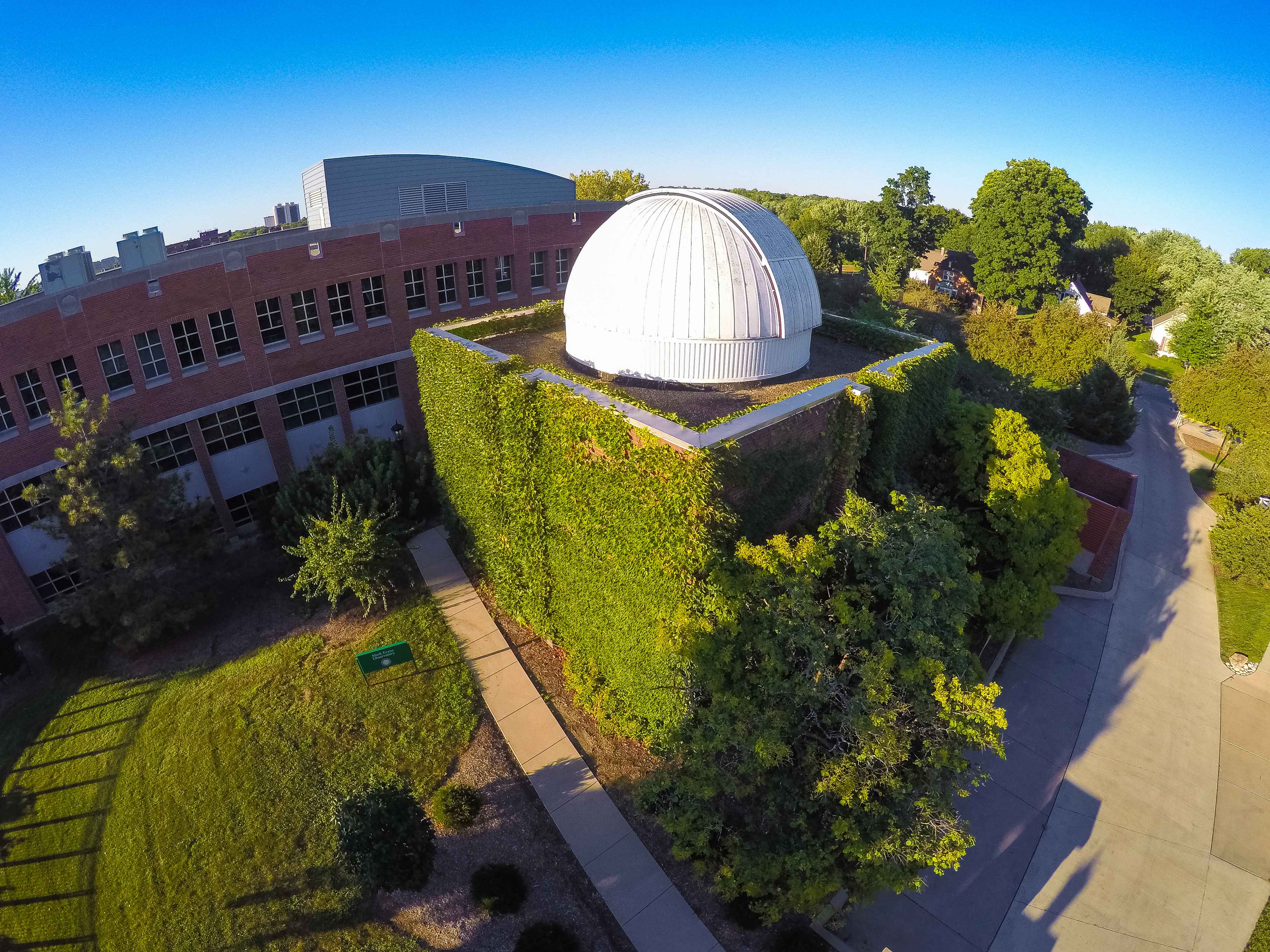 BLOOMINGTON, Ill. — The contents of a 50-year-old time capsule from the Mark Evans Observatory will be unveiled during Illinois Wesleyan University's Homecoming.
The time capsule, placed by Apollo 8 astronaut Frank Borman during the observatory's 1969 dedication ceremony, will be removed from the observatory's wall on Monday, Sept. 23 at 2 p.m. It will be opened on Saturday, Oct. 5 at 10:45 a.m. near the Joslin Atrium steps, east of the Memorial Center. Current and retired physics faculty along with students and alumni will participate in the time capsule removal. The public is also welcome to view the capsule contents.
Borman and his Apollo 8 crewmates James Lovell and William Anders were awarded honorary Illinois Wesleyan doctorates during the 1969 Founders' Day Convocation. Contemporary news accounts stated that IWU was the first to award the crew honorary doctorates.
The Mark Evans Observatory houses an 11-inch Cassegrain telescope. It is open to the public when classes are in session Sunday through Thursday from 9 to 11 p.m. Check the Observatory's Facebook page or follow them on Twitter for the most accurate updates on viewing conditions.
By John Twork