Three Students Accepted to Oxford's Pembroke Program
April 29, 2019
BLOOMINGTON, Ill. –– Three Illinois Wesleyan University students, Samira Kassem '21 (Mahomet, Ill.), Thao "Jenny" Le '21 (Ho Chi Minh, Vietnam), and Rachel McCarthy '21 (Riverside, Ill.) have been accepted to spend their junior year studying at Pembroke College, University of Oxford.
Illinois Wesleyan is one of 13 colleges and universities that send students to the highly selective Pembroke Visiting Student Program. Through this program, students spend one academic year engaging in the traditional English tutorial system through an independent study. They will meet individually or in small groups with Pembroke faculty once or twice a week.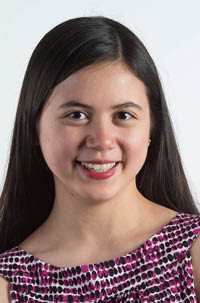 For each student, the chance to study at Oxford is a once in a lifetime opportunity to challenge themselves academically and personally. McCarthy, an English-Literature and psychology double major, is embracing this opportunity for growth.
"Studying at Oxford will undoubtedly change me as a student, a writer, and a person. But at the end of the day, I just hope to continue doing what I love, which is reading and analyzing famous works of literature," McCarthy said.
These three students will be completely immersed in the Oxford community. They will live at Pembroke College rooms, wear traditional gowns during University ceremonies and are invited to be involved in all extracurricular activities and societies provided at the college.
"I applied to the Pembroke Program because I wanted to explore a place that is both rich in history and academically rigorous," explained Le, an economics major. "Academically, I was looking forward to challenging myself with the tutorial system at Oxford."
For Kassem, a political science major and anthropology minor, this experience embodies a personal philosophy as well.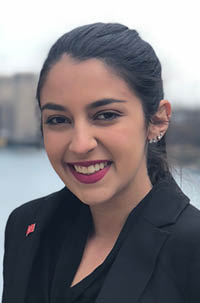 "I have a tattoo on my arm that says 'be brave' and it is my reminder that amazing things come from leaving your comfort zone," Kassem said. "Leaving for an entire year is a really big deal, but I hope to gain more confidence in my independence and abilities both academically and beyond."
The Pembroke experience is often full of firsts for the accepted students. Living in a foreign country, overseas from home for an entire year can be a daunting task, but these students readily embrace the challenge.
"I don't think that studying abroad is about being comfortable. I'm looking forward to stepping out of my comfort zone to see what I'm really made of," McCarthy said. "I'll never have another opportunity like this, to explore a historic campus in a historic city during a historic time in Britain's history, so I plan to just live in the moment and take in all that I can."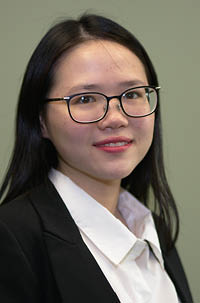 "I cannot wait to meet new people from all over the world, as they accept about 30 visiting students including myself," Kassem added. "I also have plans to take some mini-trips to other European countries where I cannot wait to experience new food, culture, language and sites."
Le echoed similar sentiments. "As someone who has never been to Europe before, I cannot wait to expand my cultural and social knowledge with the opportunities to travel around the UK and to different parts of Europe."
The Pembroke Program is just one of many options IWU students have for studying abroad. In addition to the Pembroke Program, Le and McCarthy have also been awarded IWU Freeman Asia Internships during the summer of 2019.
Since fall of 1996, a select group of Illinois Wesleyan students has had the opportunity to study for the year at Pembroke College, University of Oxford, as part of the Pembroke Visiting Student Program. Pembroke, with a total undergraduate enrollment of just under 400, accepts 35 visiting students annually from only 13 U.S. colleges and universities, including: Barnard, Columbia, Brown, Penn, Cornell, Harvard, Bryn Mawr, Tufts, Duke, Georgetown, Vassar, George Washington and Illinois Wesleyan.
By Megan Baker '21