Sweezy '19 Awarded Rotary Scholarship to Study at Oxford
Oct. 3, 2019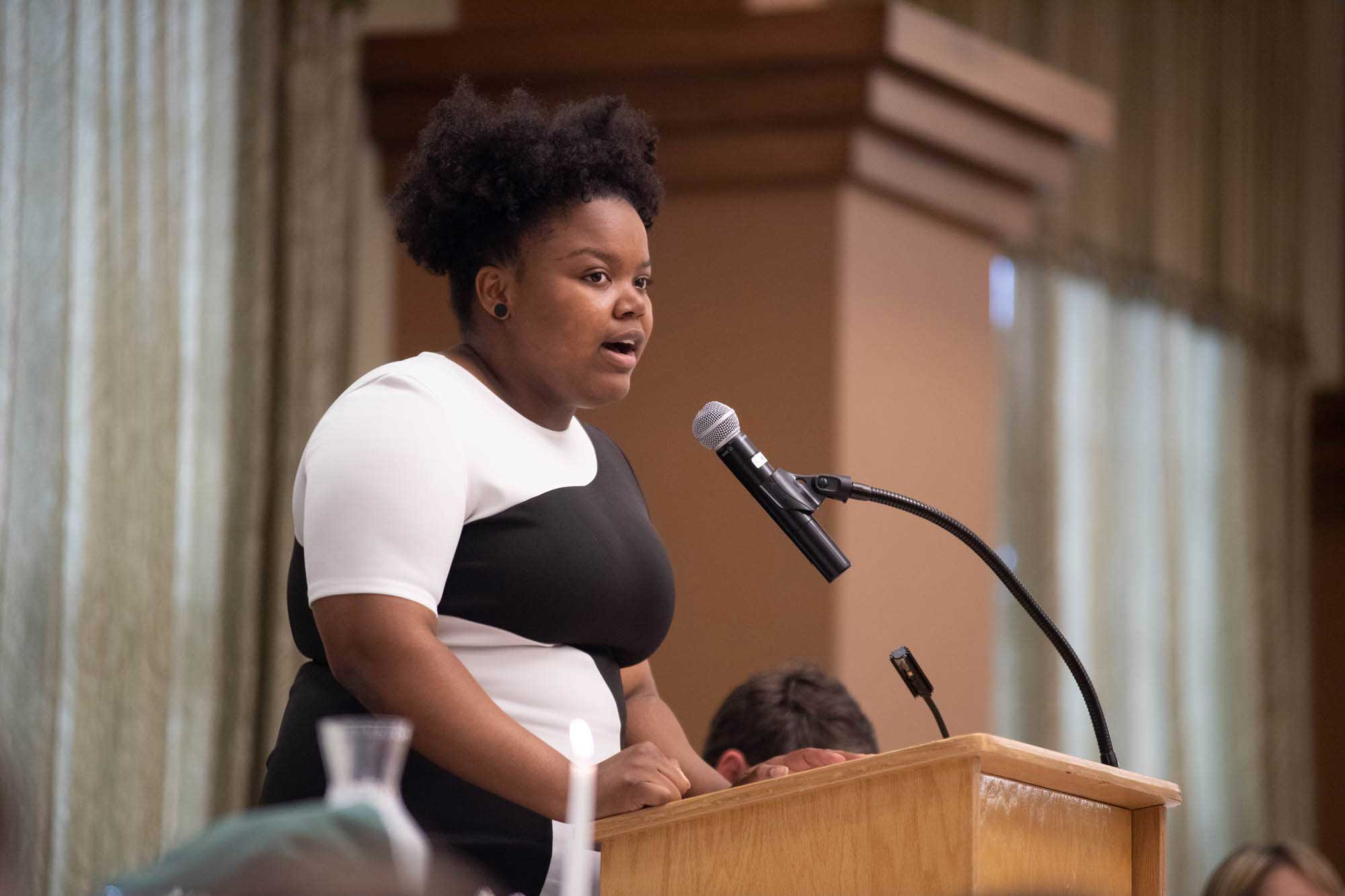 BLOOMINGTON, Ill. — Alani Sweezy '19 is the recipient of a Global Grant Scholarship from the Rotary Foundation to pursue a Master of Philosophy this fall at the University of Oxford, United Kingdom.
The Rotary Foundation funds graduate-level scholarships in countries outside the United States, and sustainable, measurable and needs-based community service projects to be completed during a student's scholarship period, both of which must be related to one or more of the foundation's Six Areas of Focus. The $30,000 scholarship covers airfare, tuition and living expenses.
Sweezy was nominated for the scholarship by the Rotary District 6490 Scholarship Committee, which successfully nominated Shannon Maloney '18 for a Global Grant in 2018. Maloney's award allowed her to pursue a Doctor of Philosophy in psychiatry at Oxford.
Sweezy, a philosophy and political science double-major, previously studied at the University of Oxford, spending a year at Pembroke College as a visiting student through the Pembroke Program.
The Pembroke Program accepts 40 visiting students annually from only 13 U.S. colleges and universities and has been extending acceptance to IWU students since 1996. Students accepted are challenged in the traditional English tutorial system, where students are expected to be independently motivated in their studies.
Sweezy plans to pursue a Master of Philosophy at Oxford, which is an advanced postgraduate degree that is heavily reliant on independent research. She has already dedicated herself to research, graduating with research honors from Illinois Wesleyan for her project Democracy in Crisis: An Examination of the Negative Effects of Political Parties on Democracy. The project received dual credits in both political science and philosophy.
As Class of 2019 President, Sweezy shared a sentiment at Commencement in May 2019 on graduating: "Since we were little, we were often told that we were the leaders of tomorrow, that we would be able to change the world. As we graduate today, we can no longer say that we'll do it tomorrow or help make changes in the future. We must begin to do it today."
Katie Fata '22