Students Immersed in "Transcultural Healthcare in Hawaii"
May 17, 2019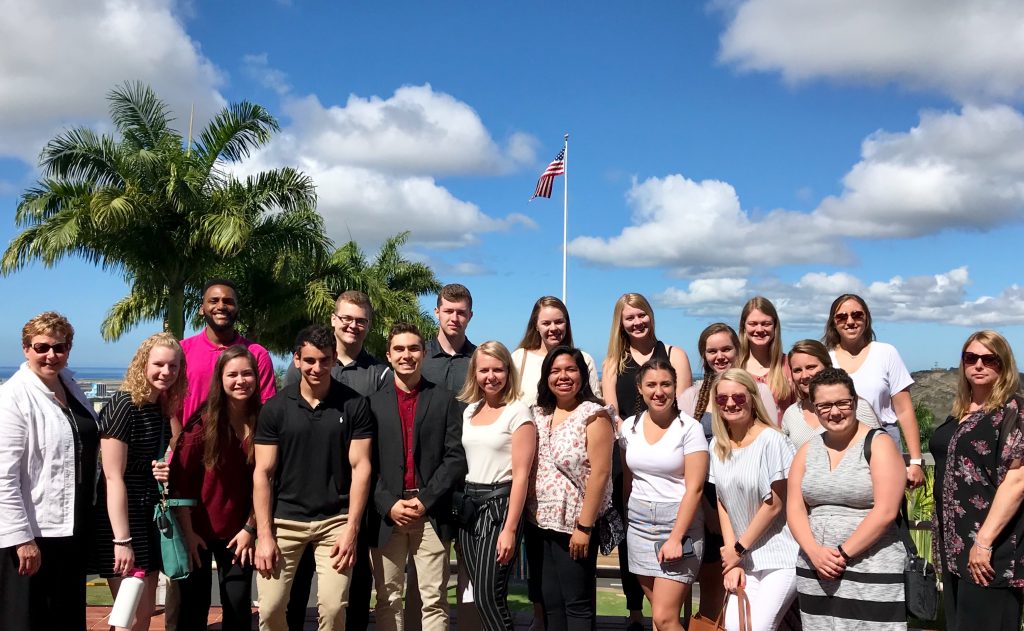 BLOOMINGTON, Ill. — Students enrolled in "Transcultural Healthcare in Hawaii" are spending Illinois Wesleyan University's May Term in Oahu, Maui, and Hawaii (the "Big Island"), and they are sharing their experiences through a blog.
Taught by Associate Professor of Nursing Nol Kerr and Assistant Professor of Nursing Amy Funk, 18 students enrolled in the course are studying the historical, geographical, and cultural factors that impact health care and health care delivery on the islands. Students are also making site visits to various hospitals, meeting with healthcare providers — both traditional and alternative — and participating in small group projects that allow them to further explore health care in Hawaii. The course is available to students in all majors, and is especially marketed toward students interested in nursing, medicine, psychology, physical therapy, occupational therapy, speech therapy, anthropology and sociology.
"My favorite activity is bringing the students up to the summit of Mauna Kea (13,796 feet above sea level) on the last day of the course, and presenting each of them with a Kikui Nut Lei," Kerr said. "I reach out every year to students who have taken the course and who are graduating, and remind them to wear the Lei during Commencement. It's a nice way to remember and bond over the experiences we had during this course."
Read more and see photos and videos from the "Transcultural Healthcare in Hawaii" May Term course by visiting: https://blogs.iwu.edu/hawaii/.
Katie Fata '22