Students Campaign to "Rescue Yemen from Famine"
April 18, 2019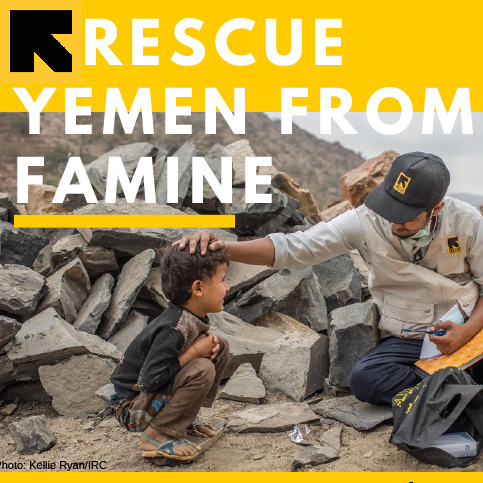 BLOOMINGTON, Ill. –– For the 13th year, students enrolled in Perspectives In Global Health are raising awareness for today's most serious crises. This year's focus is on the humanitarian crisis in Yemen.
As part of Perspectives In Global Health, taught by Associate Professor of Health and Environmental Studies Laurine Brown, students debate various health issues that affect regions around the world and propose possible solutions. Each year, students select an organization to support and build an educational and fundraising campaign around.
Ruth Tadesse '19, Kyle Polinski '19 and Rebecca Rochacz '21 are the students who originally researched the Yemen crisis and persuaded the class to make it the focus of their campaign. Tadesse is a co-coordinator of the campaign along with Alexandria Paradis '19. Ross Burandt '20 served as head of the PR committee and recently submitted an article to the Argus student newspaper about the campaign.
"One of IWU's goals is to foster intellectually challenging teaching practices that actively
engage students," Rochacz said. "Through this end-of-the-year campaign, I cannot think of a better way to actively participate with my peers, other students on campus, and with the course material."
The Yemeni Civil War is an ongoing conflict that began in 2015 between two factions: the Yemeni government, led by Abdrabbuh Mansur Hadi, and the Houthi rebel movement, along with their supporters and allies. This armed conflict has progressed into a humanitarian disaster.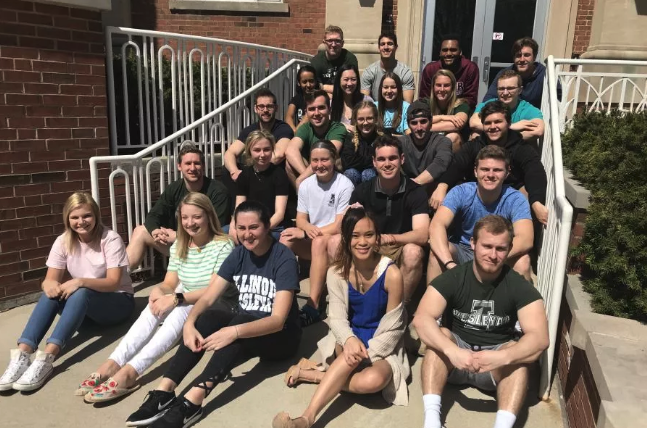 According to the United Nations, 80 percent of Yemen's population is in need of humanitarian aid, particularly for food. Yemen is on the verge of a catastrophic famine, with two-thirds of the population at risk for starvation, according to the International Rescue Committee.
"I specifically chose to focus on the famine in Yemen, because it was one of the most cost effective treatments," explained Rochacz. "This meant that we could supply hundreds of malnourished children with a daily supply of therapeutic food such as Plumpy Nut for only about $1.50 per child. With our goal of $1,000, we would be helping hundreds of people."
For their efforts to help Yemen, the students planned a fundraising campaign with the International Rescue Committee. The goal is to both raise awareness of the crisis and to raise $1,000 to support ready-to-use-therapeutic food for malnourished children, safe water and sanitation services, temporary shelter, mobile medical clinics and more.
"I have learned the importance of communication, leadership, and patience in order to achieve our class's goal. Not only this, but I have learned so much about effective time-management and fundraising techniques," Rochacz said. "The creativity and art that surrounds fundraising is often overlooked, but after going through this entire campaign, I now realize how much work and dedication is needed to truly make a difference."
The students will be campaigning through Wednesday, April 24.
On April 22 through 23, the campaign will be stationed in the Memorial Center's Dugout from 11 a.m. to 1 p.m. and in the Center for Natural Science Learning and Research (CNS) from 1 p.m. to 3 p.m.
On Tuesday, April 23 there will be a special outdoor event featuring activities on the quad. The event, "Famine or Feast" will take place from 11 a.m. to 12:30 p.m. It will be moved indoors to the Davidson Room of the Memorial Center in the event of bad weather.
Finally, on Reading Day –– Wednesday, April 24 –– the campaign will be set up in The Ames Library from 1 p.m. to 6 p.m.
There are multiple ways to donate to the campaign. In addition to the tables around campus, the campaign is accepting donations via VENMO, a mobile payment service app. The campaigns VENMO is "IWURescueFund." To donate online, visit: www.crowdrise.com/o/en/campaign/iwu-rescues-yemen-from-famine/illinoiswesleyan.
By Megan Baker '21