State Farm Scholars Celebrated at Annual Luncheon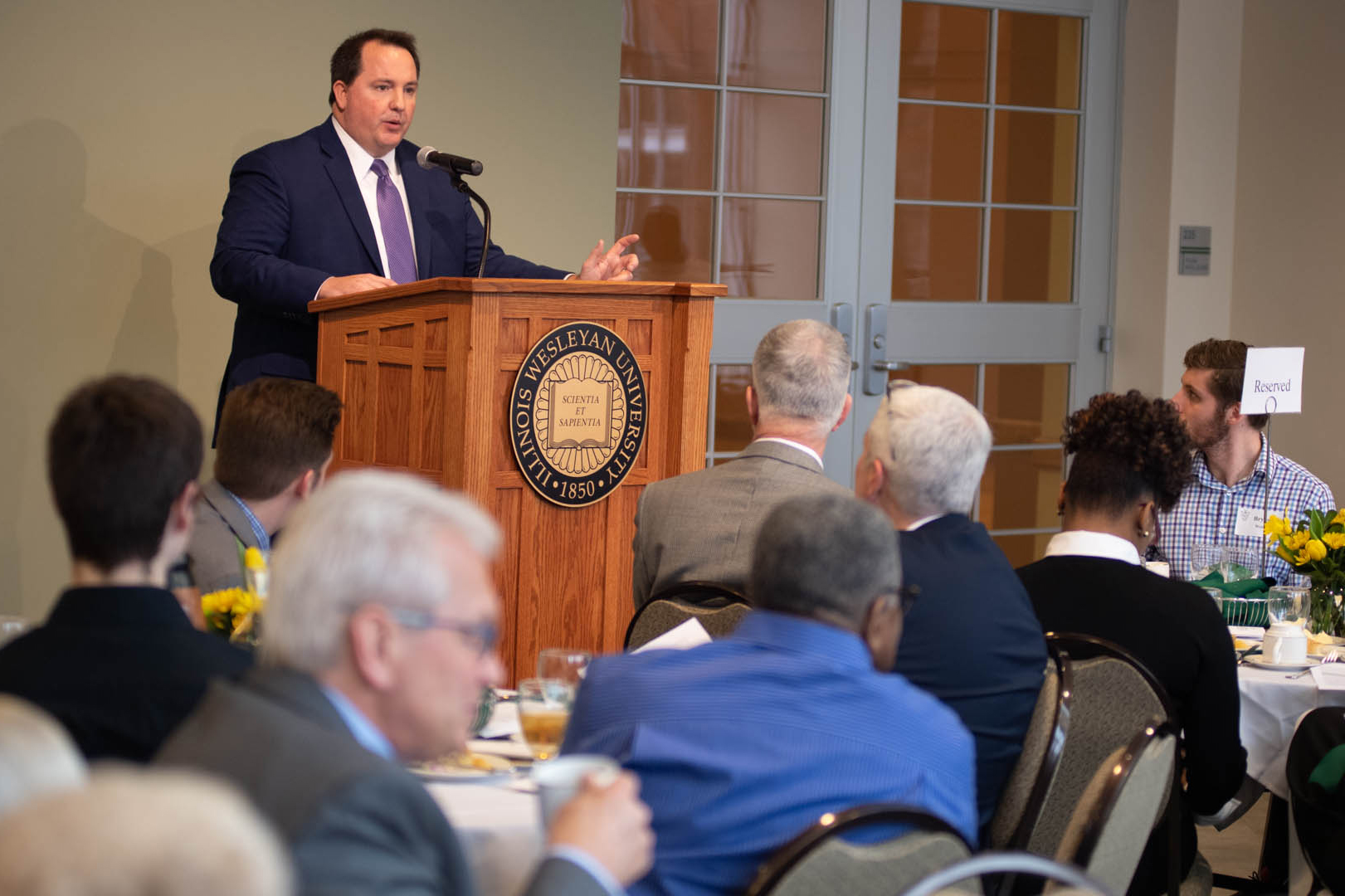 Feb. 20, 2019
BLOOMINGTON, Ill. –– Corey Schieler '97, an Illinois Wesleyan University alum in his 22nd year as an investment professional at State Farm, is part of a team that manages approximately $300 billion in assets for the Fortune top 40 company headquartered in Bloomington.
On Wednesday, Feb. 20 during the annual State Farm Scholars Luncheon, Schieler spoke to Illinois Wesleyan student-scholarship recipients about State Farm's significant investment in their education and future.
"At State Farm, when we look to invest in a company, we first ask ourselves two basic questions: 'Is this an essential business?' and 'What makes the business special?'" Schieler said.
"As your speaker today, representing the annual investment that State Farm has made in you," Schieler continued, "I challenge you – whatever your major – to find a way to -- one -- be essential to advancing your chosen profession, and -- two -- find a way to be special in that profession."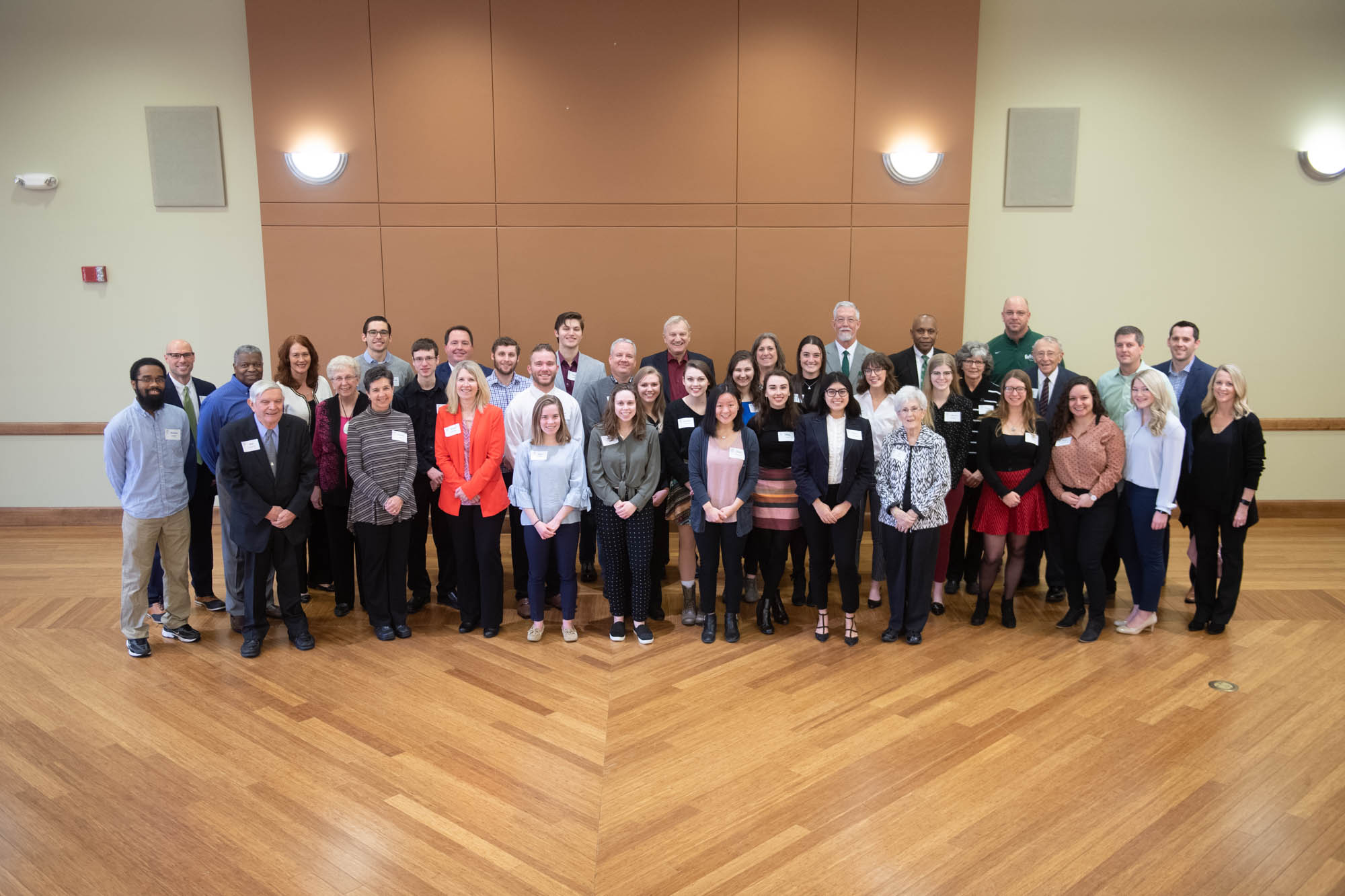 Schieler, who majored in Risk Management and Economics, reflected aloud upon his "crucial time" as an Illinois Wesleyan student, citing career-shaping experiences including his portfolio class and a financial analyst internship at the World Trade Center in New York City.
"IWU taught me to think critically and be an effective communicator – both skills I need in helping State Farm manage its large and growing investments portfolio," Schieler said.
Schieler concluded his remarks by congratulating the State Farm Scholars for their achievements and contributions to the University, and he praised Illinois Wesleyan for continuing to serve as an essential and special place in the realm of higher learning.
State Farm scholarship recipient Grainne Kelly '19 (Orland Park, Illinois), a psychology major and first-generation college student, thanked State Farm for their investment which made IWU accessible. She shared her personal story with luncheon guests who included students, faculty, staff, and current and retired State Farm employees with Illinois Wesleyan connections.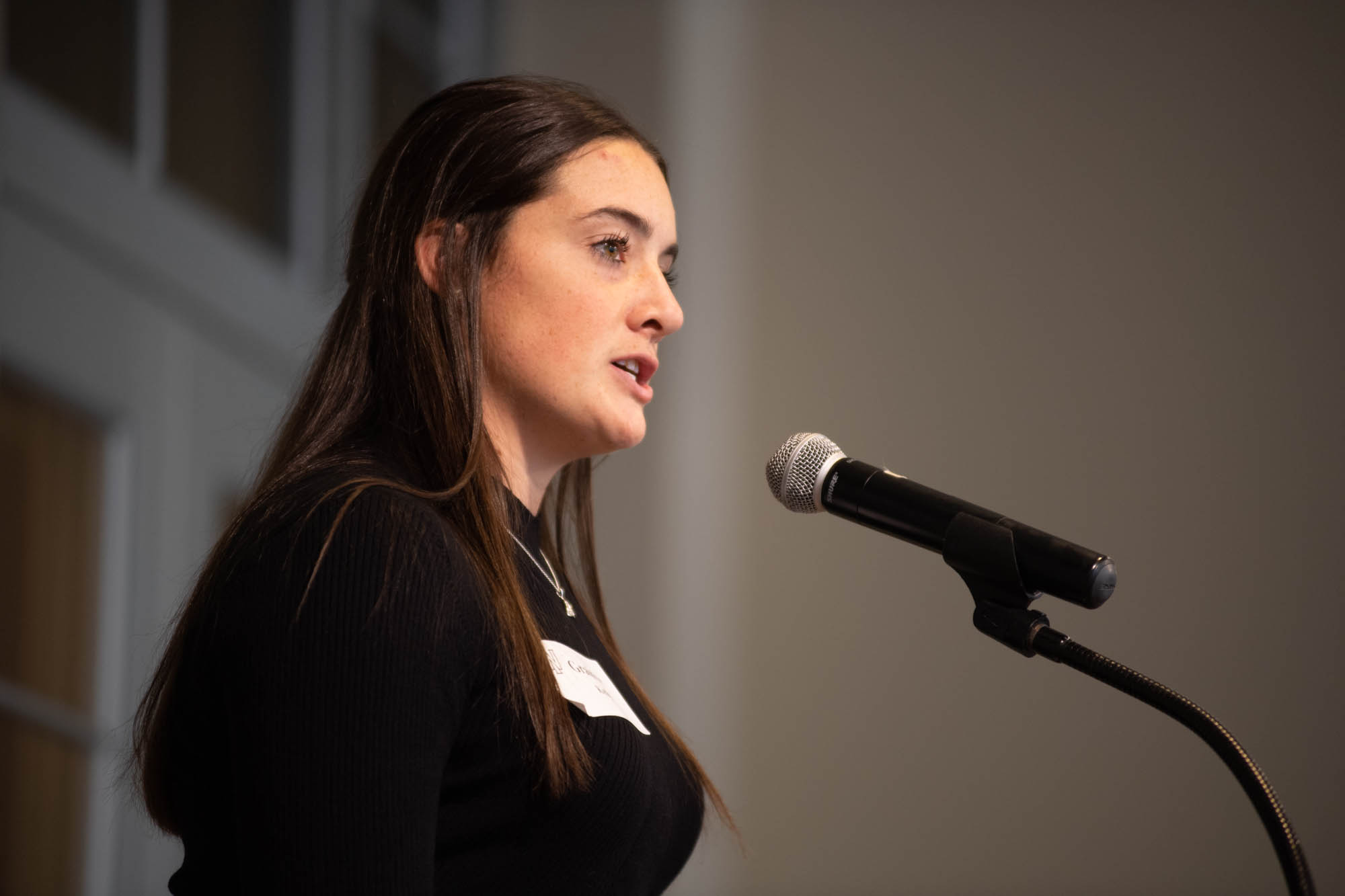 "With the support of State Farm and their passion to provide students with what I now know to be some of the greatest years of my life, my fellow students and I have been blessed with so much more than just the experiences that come along with a four-year college education," Kelly said.
Kelly, who is also a four-year member and two-year captain of the IWU women's lacrosse team, said that she and her fellow senior classmates are prepared to pursue their passions, spread their knowledge and achieve their goals upon graduation.
"It is impossible to convey just how thankful we are for all that Illinois Wesleyan has given us," Kelly said. "None of this would be possible without the help and support of State Farm, and for that, we are eternally grateful."
President Eric Jensen echoed Kelly's gratitude to State Farm for the company's continued support of, and collaboration with, Illinois Wesleyan.
"State Farm, through its commitment to this institution, has made a difference in the lives of our students through this scholarship program and in so many other ways," Jensen said.
"Thank you."
By John Twork