Sierra Student Coalition Talks Climate Change with Retirement Community
May 17, 2019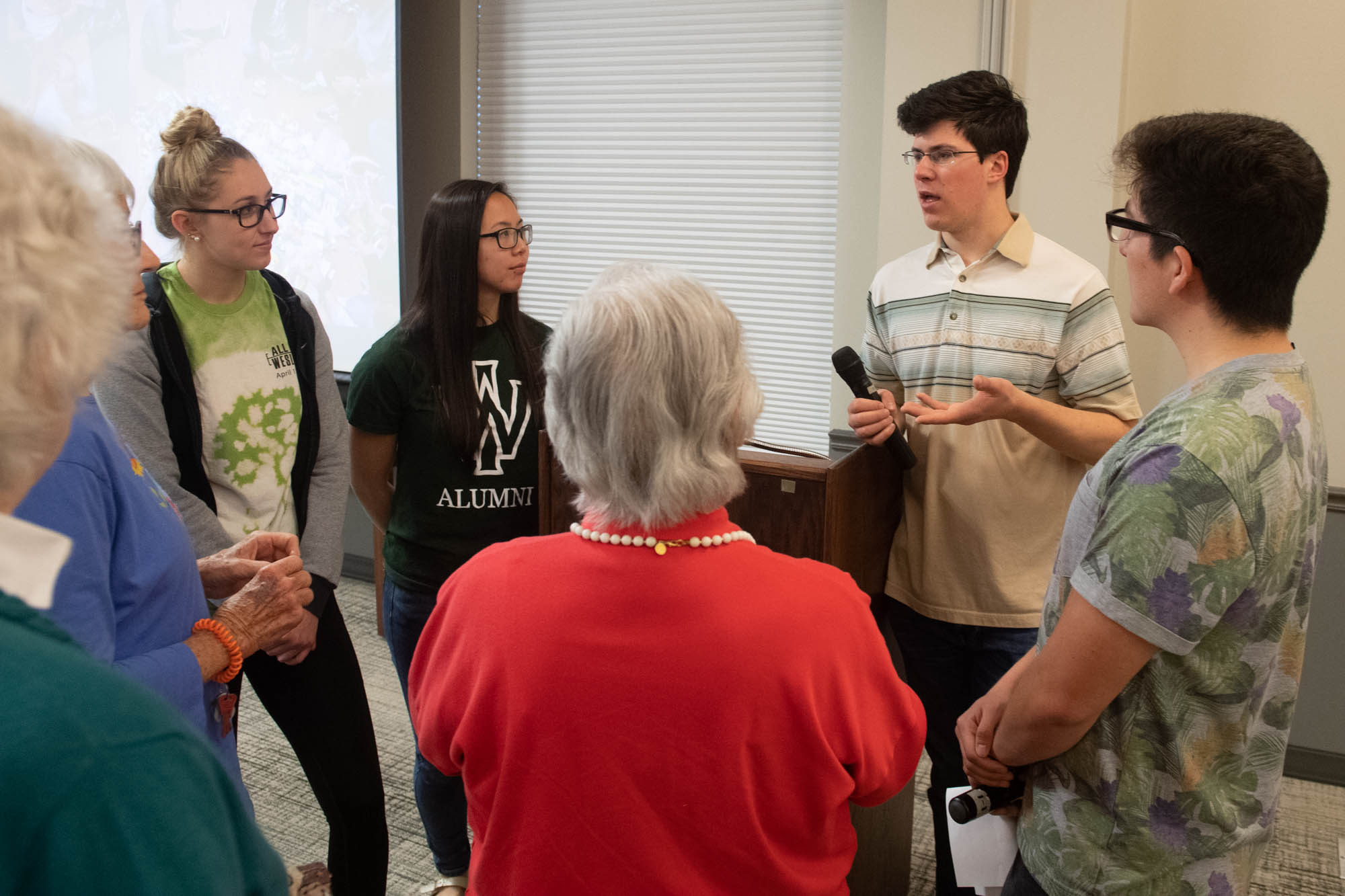 BLOOMINGTON, Ill. — As both younger and older generations face mounting concerns surrounding climate change, students in Illinois Wesleyan University's Sierra Student Coalition recently met with Westminster Village retirees to discuss the future of our planet.
Residents of Westminster Village, a continuing care retirement community in Bloomington, traveled to nearby Illinois Wesleyan on April 15 to attend a talk by Vandana Shiva, a prominent environmental activist and food sovereignty advocate. Her talk, "The Future of Food," addressed the importance of investing in local, sustainable farming communities.
Following Shiva's talk, students from Sierra Student Coalition, a group dedicated to spreading sustainable practices at IWU and in the community, met with the residents to discuss climate change and environmental sustainability. The visit took place on May 3 and included an hour-long discussion.
President of Sierra Student Coalition Dominic Gambaiani '19 led the discussion along with secretary Rachel Tomazin '19, public relations chair Lisa Cheng '19 and vice president Refugio Moreno '21. Around 30 residents attended the discussion.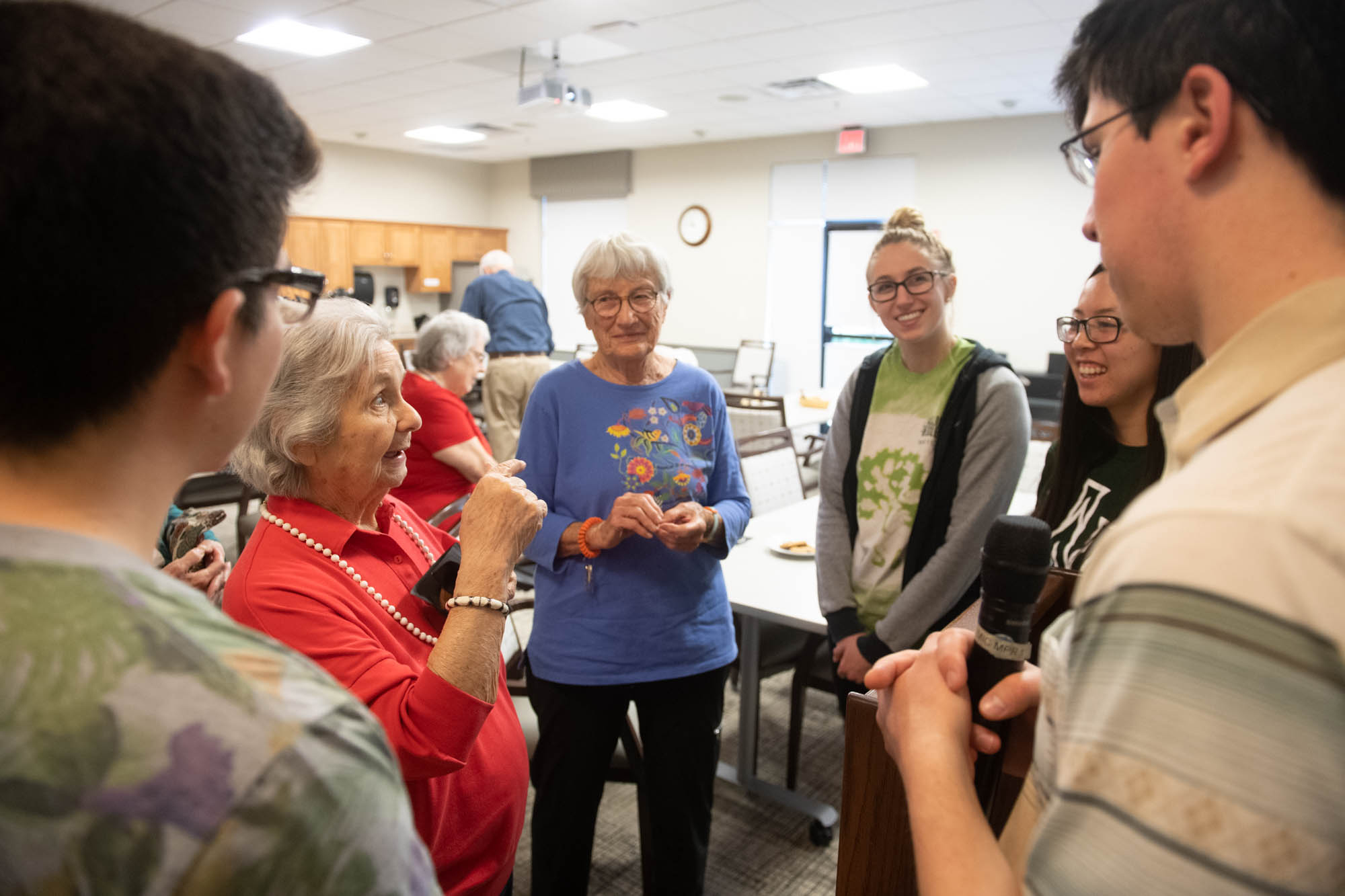 "They asked several questions regarding why we as club members are passionate about sustainability, how we got involved with SSC, and then asked us to further explain greenhouse gases and climate change because they wanted to know the specifics about the whole concept," Gambaiani said. "They also made several comments about how disposable products are used everywhere, including disposable coffee cups for their coffee hour. Several residents stayed after to further discuss sustainability and what they were trying to do with the Westminster Village Green Team."
Upon learning about the University's 2018-19 intellectual theme "Changing Climates," administrators from Westminster Village took interest in the University's related programming and how it might connect to the retirement community's own commitment to environmentally friendly practices. Through this partnership between IWU and Westminster Village, students built connections within the community and across generational gaps.
Shiva argues that the risks that unsustainable practices pose toward food –– humans' most basic resource –– indicates that all people, young or old, have a shared investment in preserving the planet for generations to come.
By Rachel McCarthy '21 and Samira Kassem '21