Renowned Spanish Filmmaker Returns to Campus For Screening
Dec. 13, 2019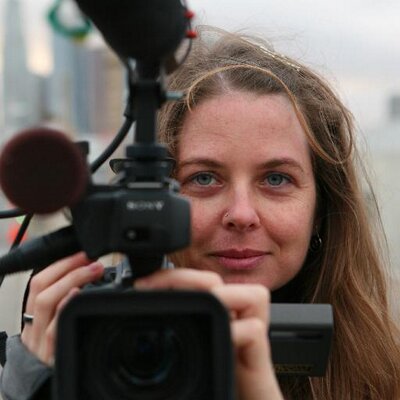 BLOOMINGTON, Ill. — For Emmy Award-winning documentary filmmaker Almudena Carracedo, filmmaking is not just an art – it is a form of social justice.
Having visited Illinois Wesleyan University 10 years ago, Carracedo returned to campus in November to present screenings of her two documentaries which engage with the theme of social justice. The films include Made in L.A. (2007), which she presented during her first visit, and her newest film, The Silence of Others (2018). In 2011, Carracedo received an honorary Doctorate of Humane Letters from Illinois Wesleyan in recognition of her work.
Originally from Madrid, Spain, Carracedo said she always liked the power of film, but never imagined pursuing a career in it. It wasn't until she moved from Spain to Los Angeles to work on her doctoral dissertation at UCLA that she decided to dedicate her career to film. As part of her dissertation in border documentaries, Carracedo began visiting the U.S.-Mexico border to conduct research.
"I started filming and I started to fall in love with my capacity to portray the world around me and expose it," she said.
One of the problems she exposed was the conditions for sweatshop workers in LA, which inspired the idea for her first documentary Made in L.A. The film chronicles the journey of three Latina immigrants working in LA garment sweatshops as they fight to win labor protections.
Throughout the three-year process of creating this film, Carracedo embraced her role as an activist.
"As I started making Made in L.A., I understood the power of film to be able to create social transformation one person at a time," she said. "I think what film can do is serve as tools for movement."
The film received numerous awards including an Emmy (2008), the Henry Hampton Award and the Hillman Prize for Broadcast Journalism, and was screened internationally at 85 film festivals.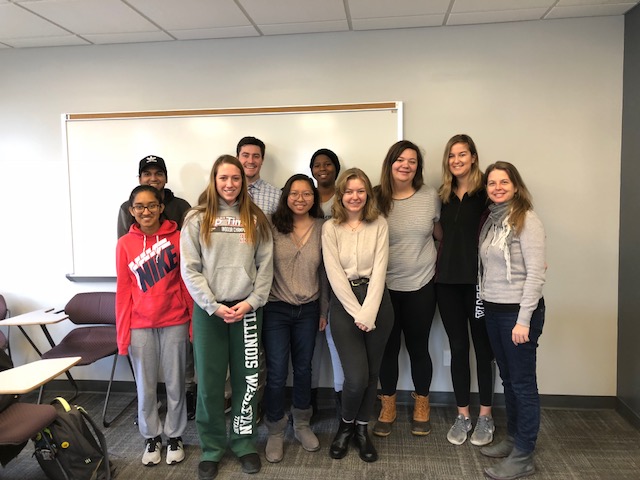 The success of the film inspired Carracedo to continue her role as an activist and filmmaker, this time in her home country. Over a seven-year process, Carracedo captured the ongoing struggle of victims of Spain's 40-year dictatorship under General Franco, who continue to seek justice to this day, in her film The Silence of Others.
The film has received over 35 awards, including a Goya award – Spain's Academy Award – in 2019 for Best Feature Documentary and was shortlisted for the 2019 Oscars. The film also launched an impact campaign throughout schools in Spain titled "Classrooms with Memories," which enabled thousands of high schools and universities to screen the film.
"It is so difficult to actually make a film and for the film to work. For the film to have this level of success in terms of impact is just absolutely amazing," she said.
Despite the rewarding impact of these films, Carracedo said the filmmaking process is challenging.
"It is a lot of sacrifice," she said.
One of these sacrifices is financial. Carracedo said she wrote over 60 funding applications in order to fund the creation of Made in L.A.
"Just imagine thousands of pages. You spend 60% of your time in the process of fundraising and paperwork part and only 30% of the time in your creation part," she said.
Although Carracedo was able to get "amazing funders" for her second film, she said that "there were many times where we almost had to give up our apartment. This is the financial strain that a lot of filmmakers experience."
The other sacrifice Carracedo faced was moral. She said that because the characters in her films are human beings and not actors, she feels a moral obligation to accurately represent their stories.
"It's the dilemma of every artist – will this work? Will I be able to represent them correctly? Honor the struggle of these people who are depositing in me not just stories but also hopes? On the emotional side, that's very complicated," she said.
As Carracedo spent years with the people in her films learning their stories, she also developed a strong relationship with them. Becoming a part of their life also meant that Carracedo became a part of their pain.
"The stories are so incredibly traumatizing that there is a transference of pain as a filmmaker, so you have to accept that into your life – accept that you're going to suffer with them so you can represent what they're going through," she said. "Emotionally, it's very difficult."
But despite the challenges, Carracedo said she never once imagined giving up on these films.
"It's perseverance. When you persevere, you get it," she said.
This level of perseverance is one she learned from the characters in her documentaries.
"When you're documenting a movement, it doesn't cross your mind that you can actually stop because you can't stop until they stop. If they continue the fight, you don't have a moral right to stop. In my case, it felt like a moral obligation to go all the way until the end," she said.
A professor of film at New York University's Madrid Campus, Carracedo said she teaches this perseverance to her students.
"I always tell my students, the difference between 80 percent and 100 percent is actually what makes a film from good to great," she said. "That 20 percent is so incredibly hard, and that's actually what creates something that excels."
Carracedo hopes that by creating films that excel she can show people that they can excel if they persevere, regardless of their circumstances.
"Telling people to fight for their dreams is too simple because there are so many people who don't have the luxury or the privilege to fight for their dreams. In parts of our lives, there are moments where we have to fight for our dignity, whether it's at work or at home with our political views, our sexual orientation. I think the films are examples of endurance that help people see that yes you can – que si se puede."
By Vi Kakares '20