Princeton Review Recognizes Illinois Wesleyan Among Nation's Best
Aug. 6, 2019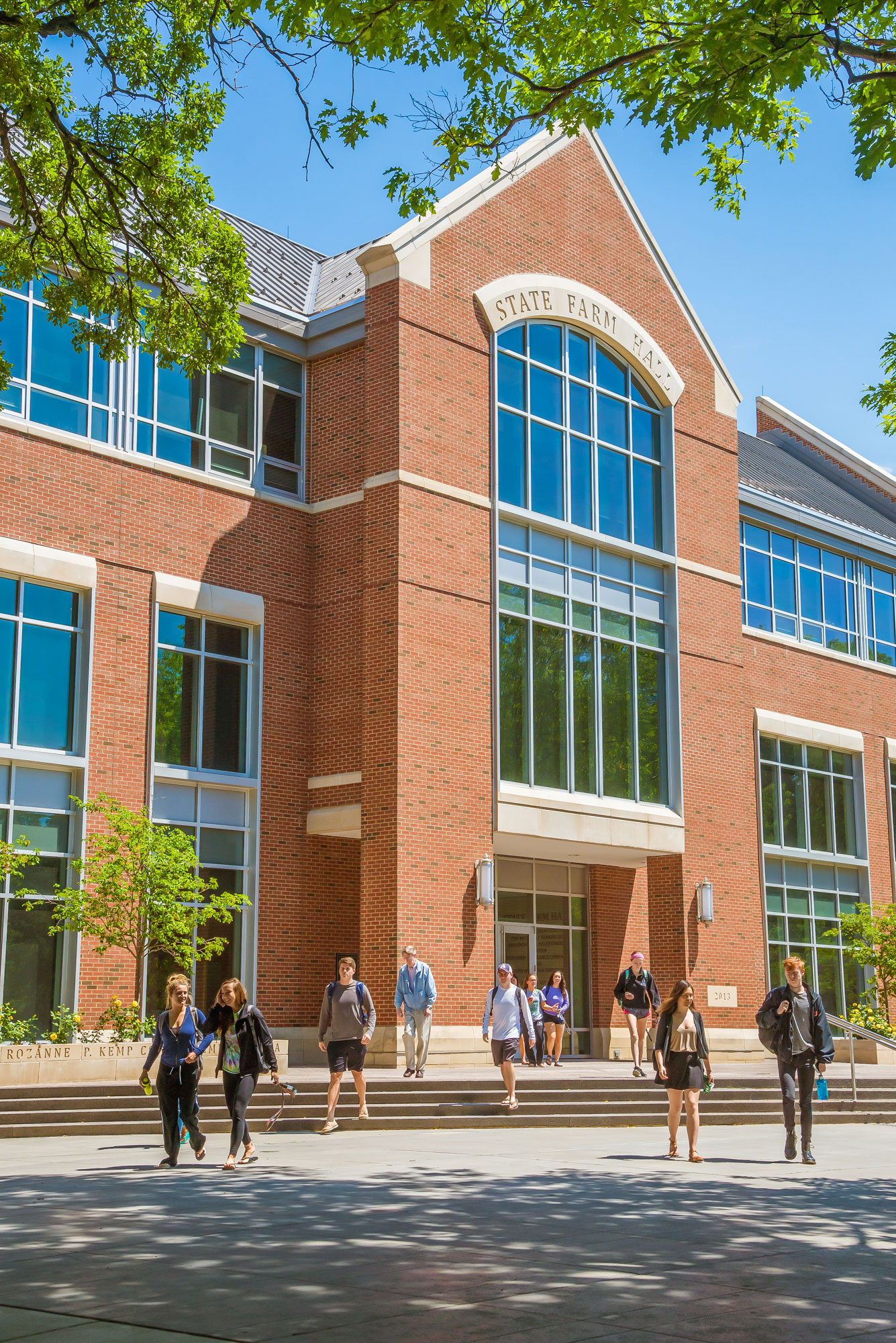 BLOOMINGTON, Ill. — Illinois Wesleyan University is one of the nation's best institutions for undergraduates to earn a college degree, according to The Princeton Review's 2020 college guide, The Best 385 Colleges.
Only about 13% of America's 3,000 four-year colleges are profiled in the book. The Princeton Review chooses colleges to profile based on data it collects annually from administrators at hundreds of colleges about their institutions' academic offerings. The Princeton Review also considers data it gathers from its surveys of college students who rate and report on various aspects of their campus and community experiences for this project.
Illinois Wesleyan is "a community that 'invites you to make the most of your education and is ready to bend over backwards to ensure you enjoy your experience,'" according to IWU's profile, which features comments from students interviewed by The Princeton Review. "It truly is 'a small school that oozes big opportunities.'"
"Professors are 'brilliant and accessible' 'insightful' individuals who are 'the best in their field,'" IWU's profile continues. "'The exuberance they have for their subject area and their students is very evident.' Many of them are involved in research and often include students in helping them.'"
Regarding student life, student survey respondents say the University "'does a great job having entertainment available for students" and almost every weekend a free event is held in the student center, "whether that be a concert, comedian, movie, or other entertainment."'
In a "Survey Says" sidebar in the book's Illinois Wesleyan profile, The Princeton Review lists topics that IWU students were in most agreement about in their answers to The Princeton Review's survey questions. The list includes: "students are happy," "classroom facilities are great," "lab facilities are great," "great library," "career services are great," "internships are widely available," "easy to get around campus," "recreation facilities are great," among other responses.
The Princeton Review's school profiles and 62 ranking lists in The Best 385 Colleges are posted at PrincetonReview.com/best385 where they can be searched for free with site registration. The Princeton Review does not rank the colleges in the book from 1 to 385. The profiles are based on the company's surveys of 140,000 students at the 385 schools in the book.
Illinois Wesleyan was also recently recognized by Kiplinger as one of the nation's "Best College Values."
The University's free application for admission is now open for the incoming class of 2020 by visiting IWU.edu/apply.
By John Twork