Oliver Lee Jackson '58 Featured at The National Gallery of Art
Sept. 6, 2019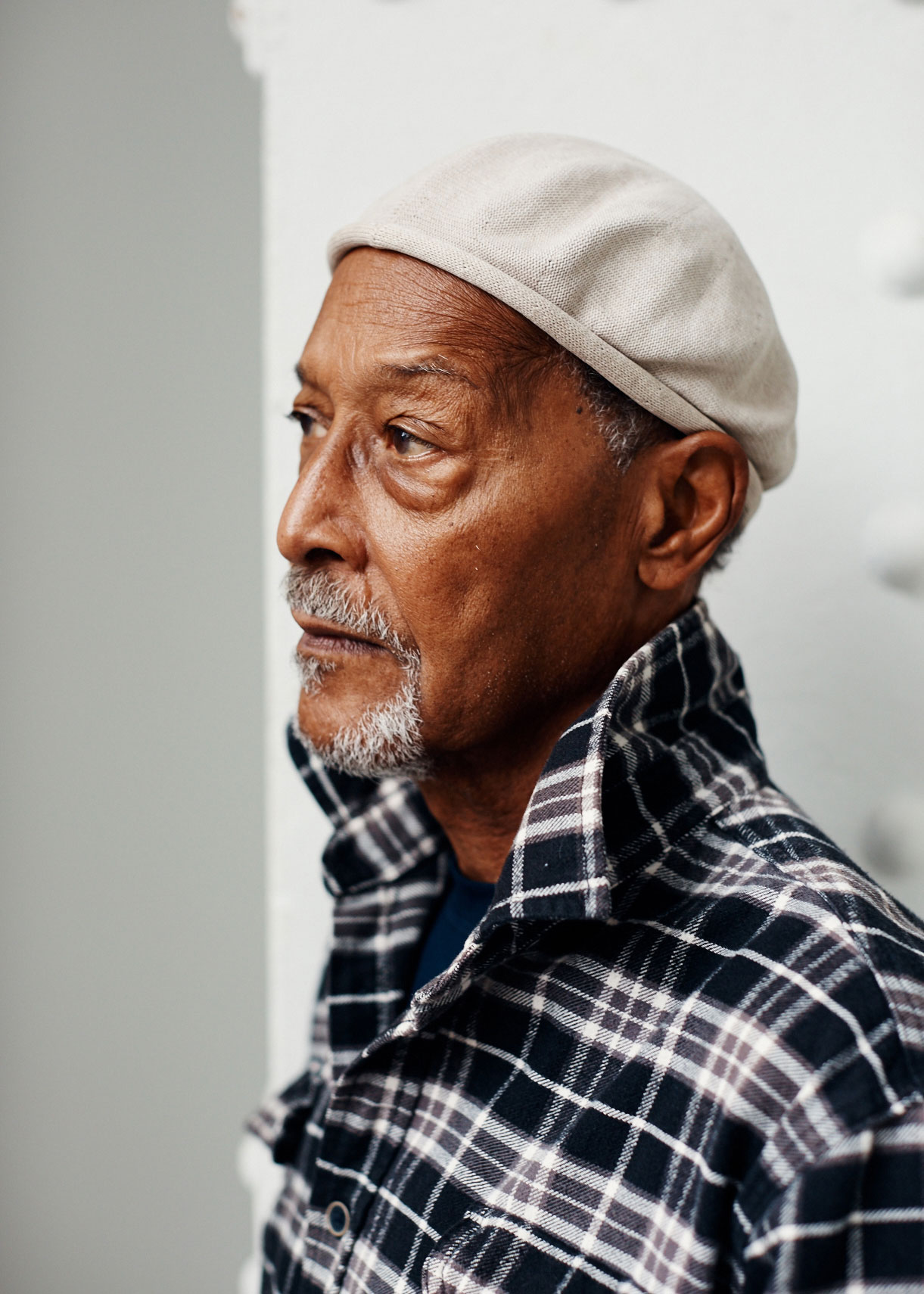 BLOOMINGTON, Ill. — The work of distinguished painter, printmaker and sculptor Oliver Lee Jackson '58 is showcased at The National Gallery of Art in Washington, D.C., through Sept. 15.
The exhibition, "Oliver Lee Jackson: Recent Paintings," includes some 20 paintings created over the past 15 years, many of which are being displayed publicly for the first time. Jackson participated in a lecture on April 12, ahead of the gallery's opening, and will present a talk on Sept. 15 at the closing of the exhibition. Fellow Illinois Wesleyan University alum Shana (Bushyhead) Condill '99 serves in the National Gallery of Art's Communications Department and helped coordinate publicity of the gallery.
"Oliver Lee Jackson is gracious and open—and his art is intriguing; it captures visitors all the time," Condill said. "I was able to work an evening event where we previewed the exhibition that night before its opening that Sunday, and was able to talk with people who were blown away by the exhibition.
"As a Native woman, sometimes art museums can seem uninviting," Condill continued. "Oliver Lee Jackson's work is the opposite of uninviting. It asks you to come in. To experience it. One of my favorite quotes from Jackson is, 'The work doesn't care whose eyes see it.' He speaks to letting that part go—his expectations of the viewer. He created it, but it's yours to experience. I love that."
After graduating from Illinois Wesleyan with a bachelor in fine arts, Jackson earned a master's in fine arts from the University of Iowa and was highly involved at Iowa from 1964 to 2002 as a lecturer, instructor, and professor of art. His work has been featured at the Contemporary Art Museum, St. Louis (2012); Harvard University, Cambridge, Massachusets (2002); Newport Harbor Art Museum, Newport Beach, California (1993); and Crocker Art Museum, Sacramento, California (1993, 1984, 1977), as well as many other institutions.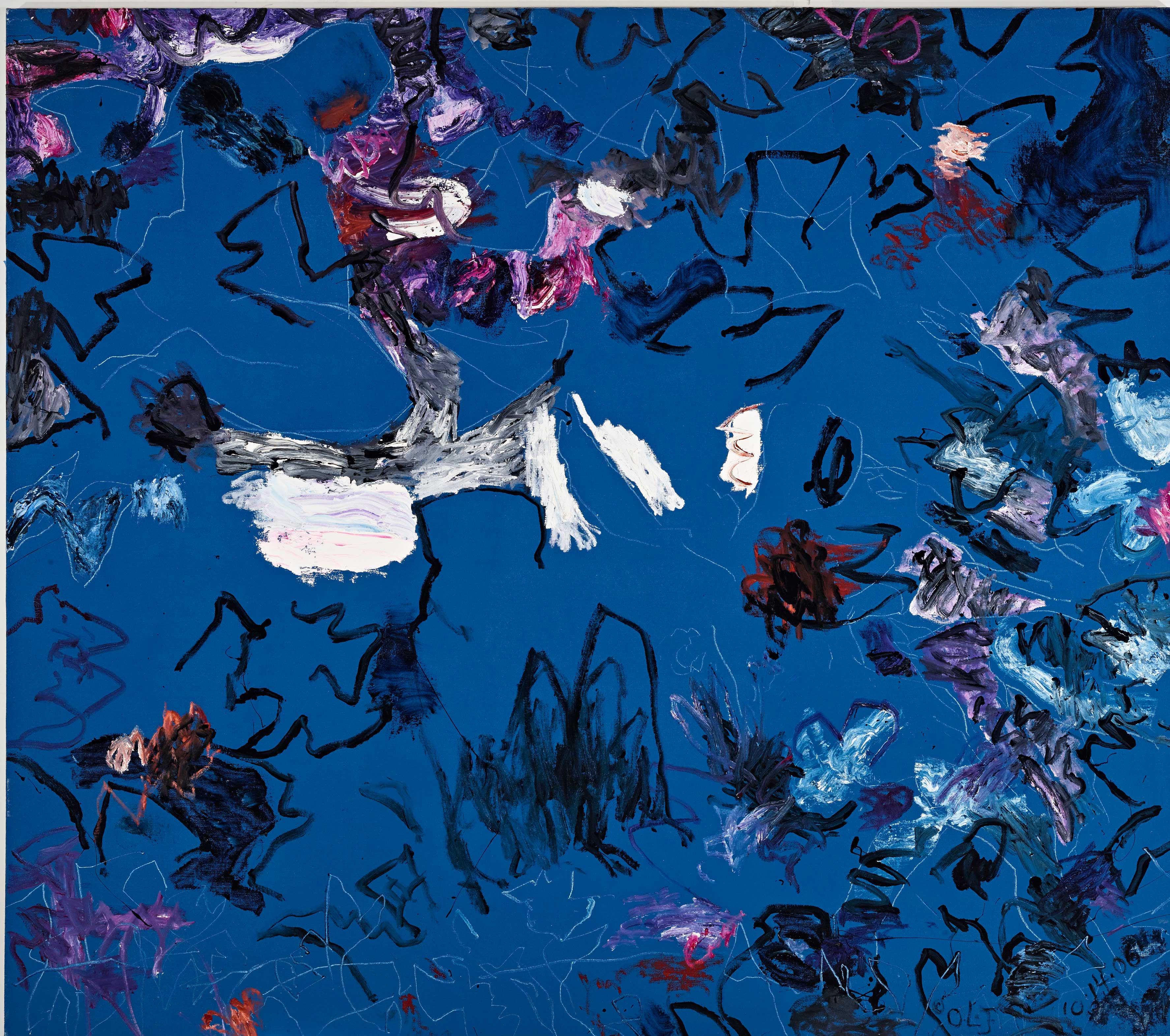 Describing the exhibition, Jackson told the National Gallery of Art: "There is no story. There is no storyline to follow. There are a series of effects, and they should add up to opening up the viewer to a world that has a clear feeling."
Jackson's works are multimedia, in that he creates with paint, felt, and other materials. Centering most of his work on the human form, his art is defined as modernist abstract expressionism. The works within the exhibition have created a complex body of work which masterfully weaves together visual influences ranging from the Renaissance to modernism with principles of rhythm and improvisation drawn from his study of African cultures and American jazz.
"Once the work, what I think, is complete, it can stand on its own terms, the terms within the making of it, whether it be a sculpture or music— it stands," Jackson said. "It doesn't need me to present itself. It's a whole. It ain't me."
By Katie Fata '22