New Book Reflects on Minor Myers jr. Presidency
Aug. 27, 2019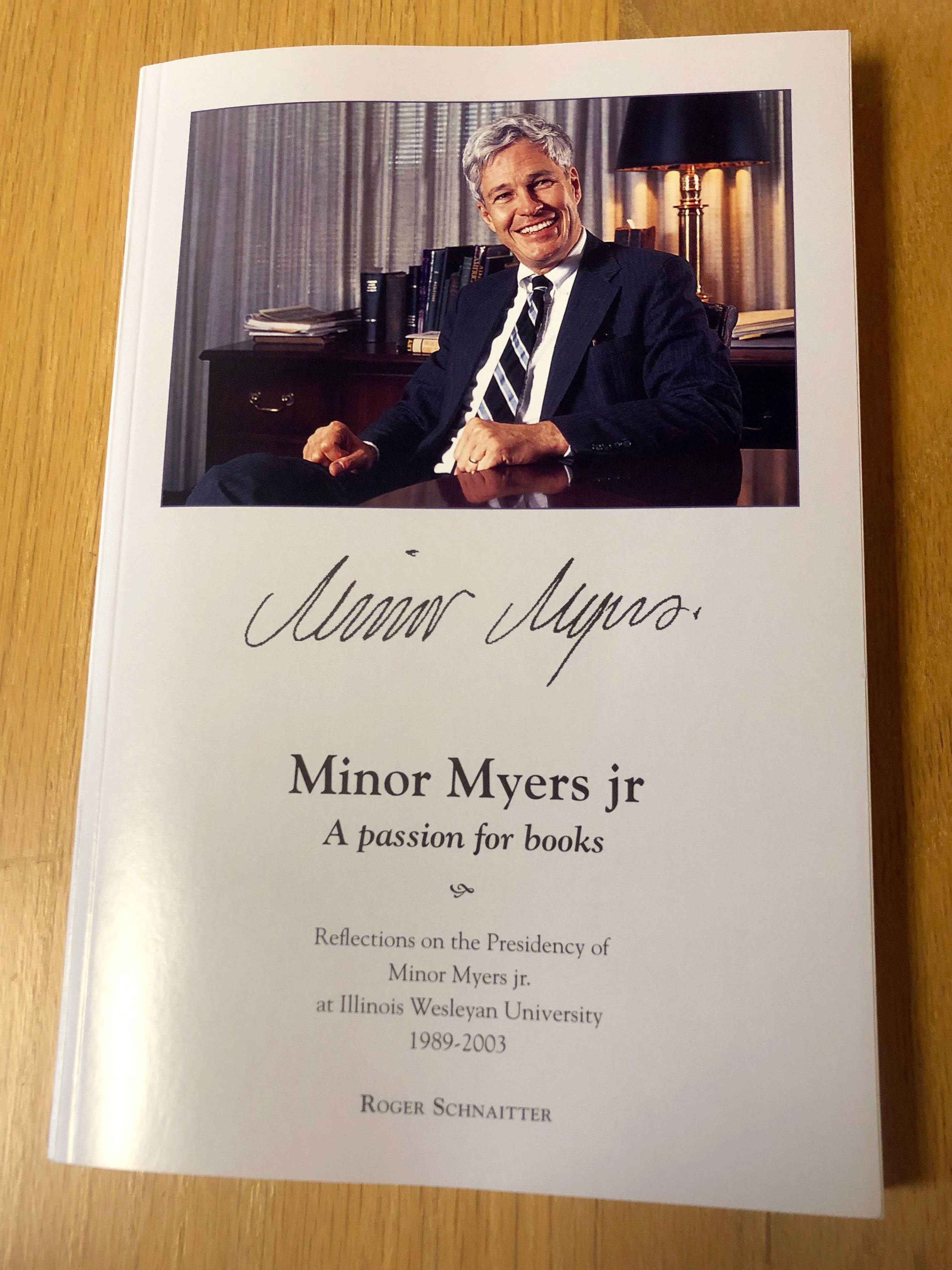 BLOOMINGTON, Ill. — Professor and Associate Provost Emeritus Roger Schnaitter reflects on the presidency of Minor Myers jr. at Illinois Wesleyan University in a new book titled Minor Myers jr., a passion for books, available for purchase beginning Tuesday, Sept. 3.
"I would like readers who are not previously acquainted with Minor Myers jr. to appreciate the interesting character and complexity he brought to the presidency of Illinois Wesleyan University," Schnaitter said.
Schnaitter's set of personal reflections tells the story of two driving passions in Myers' 14-year presidency (1989-2003) of Illinois Wesleyan: his passion for collecting a personal library that numbered over 13,000 volumes at the time of his death, and his devotion to providing Illinois Wesleyan with an exemplary campus library, achieved with the construction of The Ames Library that opened near the end of his life.
In addition, Schnaitter explores Myers' passion for music, which led to his collaboration with the Illinois Wesleyan string ensemble, The Camerata, with which he performed the harpsichord, and his commitment to providing better opportunities for multicultural students; improving international studies opportunities – from relationships with Technos International School in Tokyo to Pembroke College at Oxford; and emphasizing opportunities at Illinois Wesleyan University for multi-talented students.
Minor Myers jr., a passion for books will be available for purchase in the Illinois Wesleyan University Bookstore, located in the Hansen Student Center (300 E. Beecher St.), on the bookstore website and on Amazon beginning Tuesday, Sept. 3.
By John Twork