Khan '97 Authors Debut Teen LGBT Novel
March 27, 2019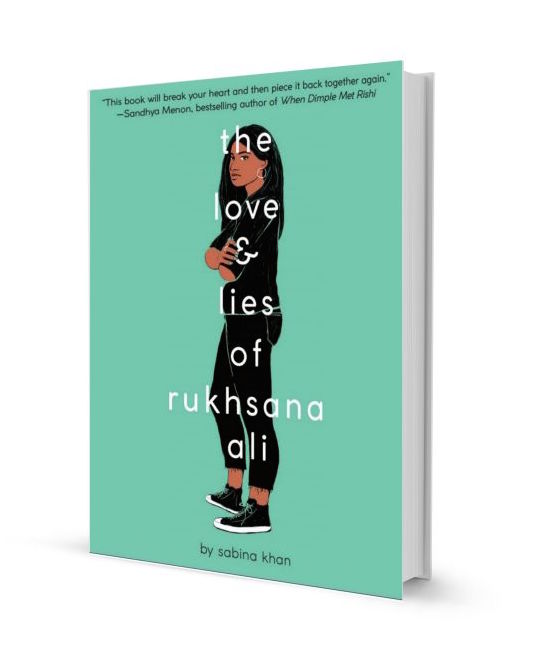 BLOOMINGTON, Ill. — Sabina Khan '97 gives a voice to Muslim LGBT teens searching for acceptance in her debut book The Love and Lies of Rukhsana Ali, available for purchase on Amazon.
The young adult (YA) fiction novel follows the story of Rukhsana Ali, a Muslim American teenager in a secret relationship with her classmate Ariana. After discovering Rukhsana's secret, her parents send her to Bangladesh in an effort to distance their daughter from Western influences. Feeling trapped by her parents' efforts to arrange a marriage for her, Rukhsana comes across her grandmother's diary and discovers in its pages the inspiration to stay true to her identity.
The book is both a familiar story of seeking acceptance that LGBT fiction readers will quickly recognize, as well as a new exploration of the intersectionality between religion, culture and sexual orientation with a demographic that lacks representation in YA fiction.
This cross-cultural narrative has been highly anticipated, appearing on Barnes and Noble's list of anticipated LGBTQAP reads, Cosmpolitan's anticipated books by people of color, and Seventeen Magazine's best young adult reads of the year, among several other lists.
"There are a hundred different versions of Rukhsana's story out there and it would still be about a South Asian LGBTQ Muslim," Khan told NBC in an interview. One of those versions was the story of one of Khan's daughters, who came out to her family at age 17. After hearing from her daughter and her friends about their fears of coming out and how their parents might react, Khan felt inspired to write a draft of her book over the course of just 16 days.
"I've heard from other teens who read this book and say, 'This is my life. I can't talk to my parents. Nobody knows. I have to live in this secret way,'" Khan told NBC.
According to an interview in Queens Library Magazine, Khan hopes that her book will help empower young people and reflect her life philosophy that "the lines we draw around ourselves in the name of community, religion, and other labels are just that. They're labels and nothing more. Once we see past them, it becomes clear that we're more alike than different."
Following the success of The Love and Lies of Rukhsana Ali, Khan is in the process of writing a second YA book about the struggles of immigration through the eyes of a Muslim main character.
By Rachel McCarthy '21