Humanities Fellows Delve Into the Culture of Chicago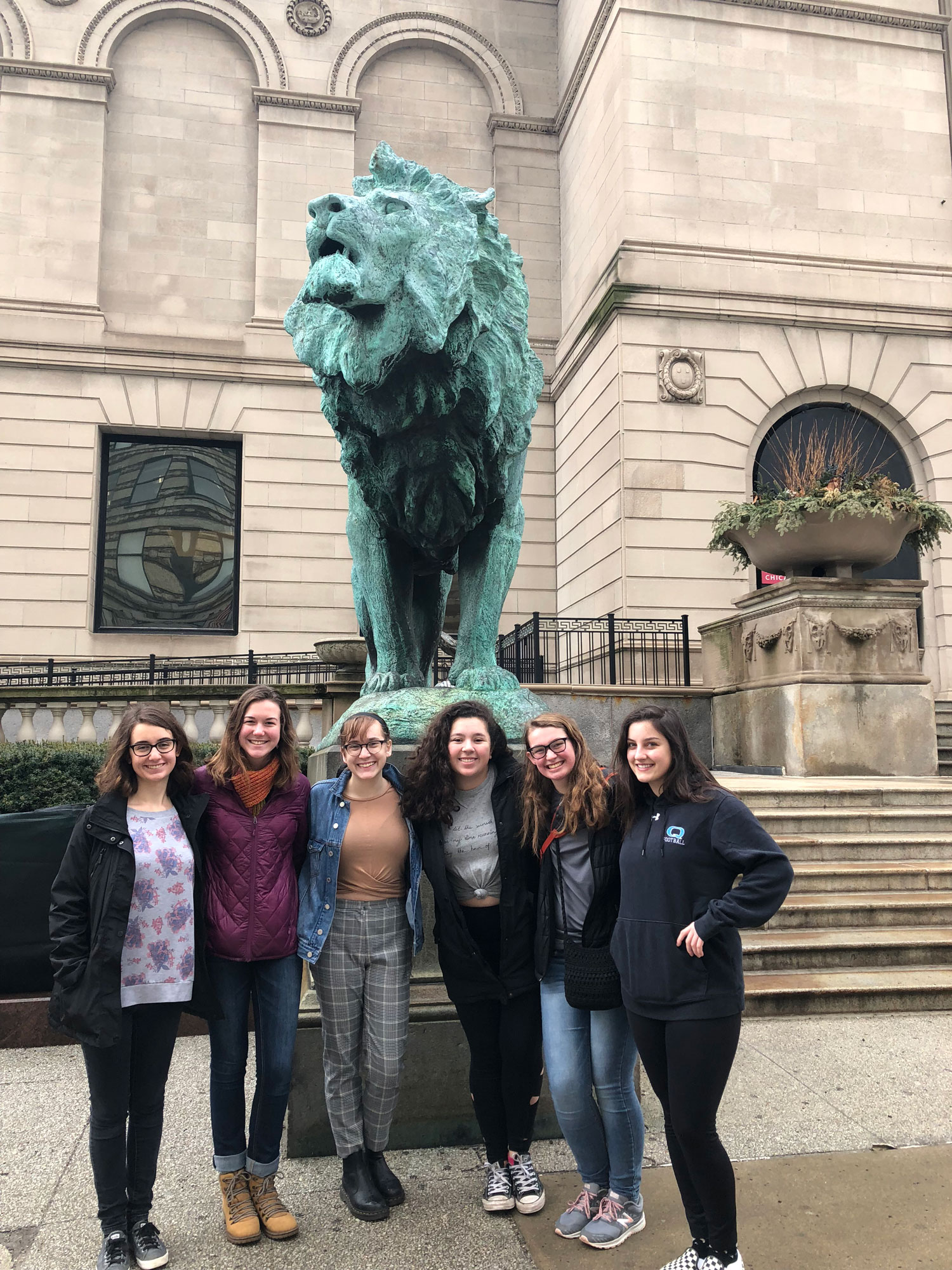 March 29, 2019
BLOOMINGTON, Ill. — A cohort of first-year Illinois Wesleyan Humanities Fellows experienced firsthand the art, poetry, history and culture of Chicago during the program's second annual Spring Break Immersion Trip.
Over the course of four days, students visited the Art Institute of Chicago, the Newberry Library, the Chicago Cultural Center and other iconic locations in order to understand the importance of the humanities in modern-day society.
"Students weren't sitting in a class and listening to a lecture; rather, they were living the Humanities 24/7," explained Byron S. Tucci Professor of Hispanic Studies Carolyn Nadeau, who co-teaches the Humanities Fellows First-Year Experience (FYE) with Associate Professor and Chair of English Joanne Diaz.
During their time in Chicago, the Humanities Fellows engaged in discussions at museums, attended live poetry readings, met with theatre directors and actors, ate cuisine from various cultures and conducted their own archival work at the Newberry Library.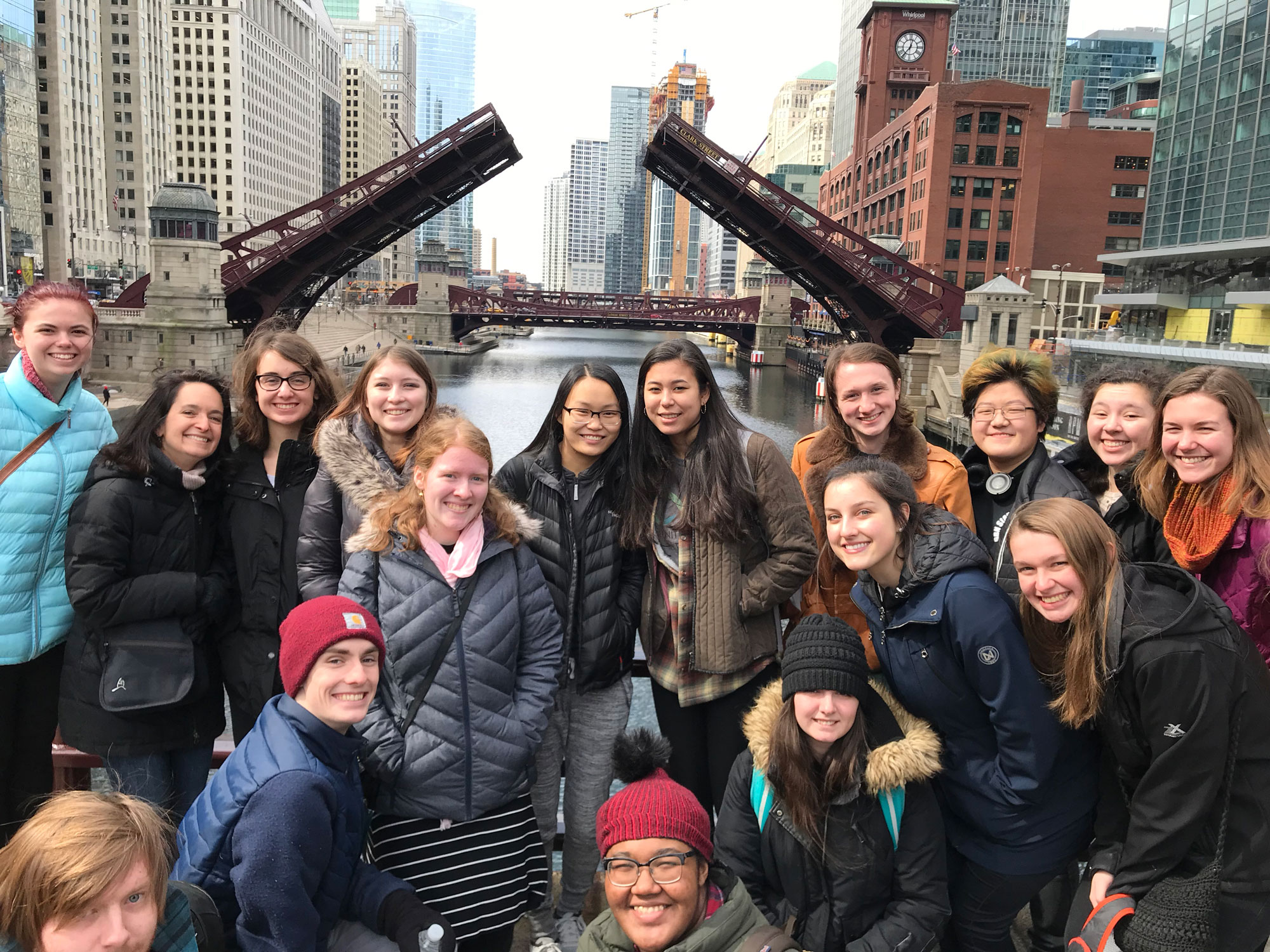 In addition to site visits, the students also had the opportunity to sit down with MacArthur "genius" and Illinois Wesleyan alum Juan Salgado '91. In 2015, Salgado received the MacArthur grant, a highly selective award acknowledging creative and innovative individuals in a wide range of fields, for his work as founder and leader of the Instituto del Progreso Latino. Salgado's education program has provided low-income Latinx immigrants in Chicago with the vocational training and English-language skills needed to obtain higher-paying employment in sectors looking to build diverse, multilingual workforces. Salgado is currently the Chancellor of the City Colleges of Chicago, a group of seven city colleges which serve more than 80,000 students.
Students had the opportunity to network with curators, librarians, theatre directors and other professionals in their areas of interest, in addition to making connections with each other.
"We learned a lot about each other and ourselves," said Nadeau. "Spending all day and night as a group has its benefits as well as its challenges, as several students noted when we returned to campus. But, I know as a faculty member, I've returned to campus and feel a special connection with this group precisely because we now have these shared experiences.
"I am hopeful that this humanities immersion excursion has instilled in this wonderful group of students a continued curiosity to explore, make connections, and think creatively and critically about the world."
By Rachel McCarthy '21