Gilman Scholarship Supports Study Abroad Opportunities
Jan. 11, 2019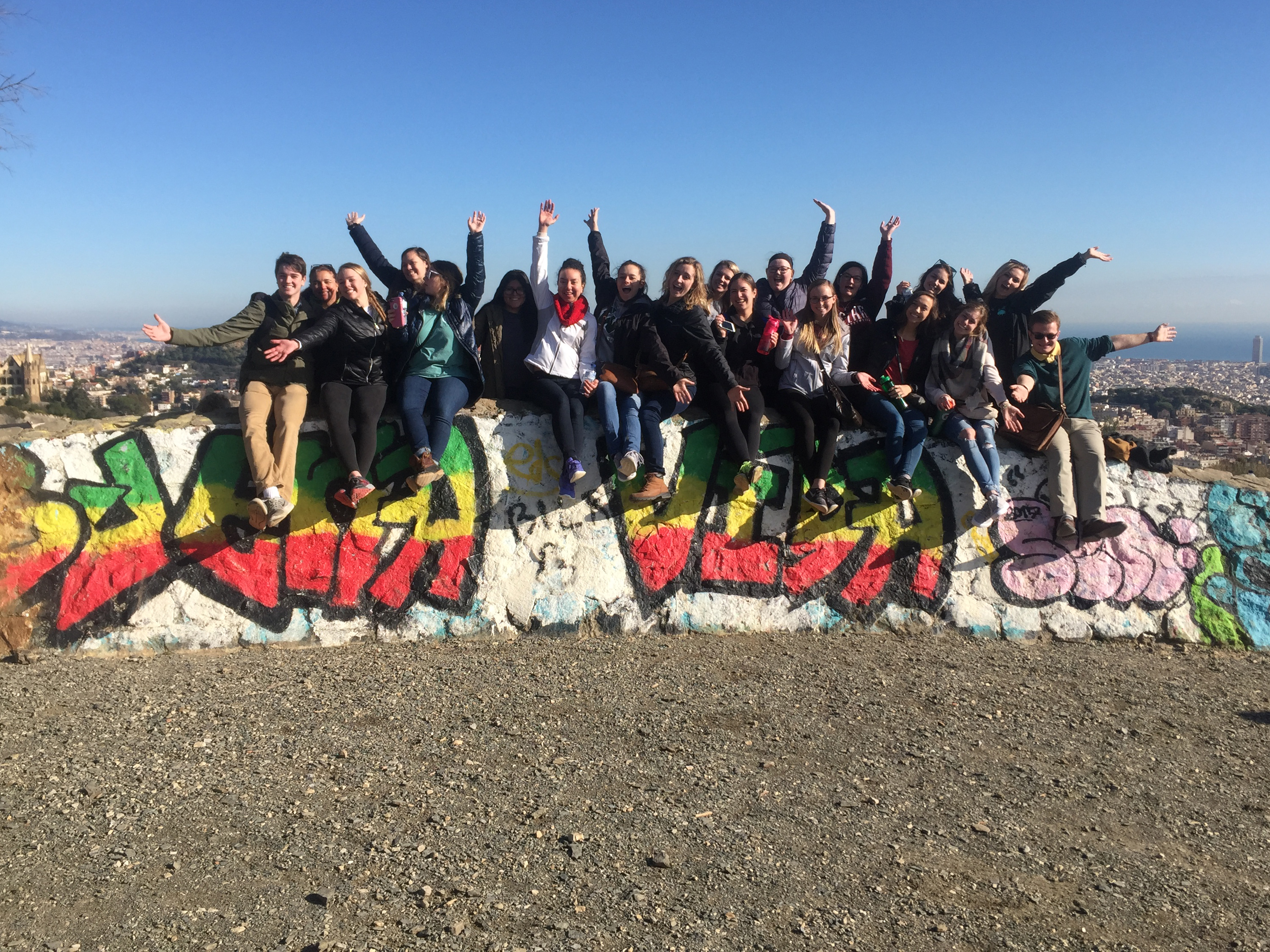 BLOOMINGTON, Ill. — The U.S. Department of State's Benjamin A. Gilman International Scholarship Program has awarded a $3,500 study abroad scholarship to nursing major Ely Cortez '21 (Chicago) to study in Barcelona, Spain during the spring of 2019 semester.
Cortez is one of 15 Illinois Wesleyan University students who have earned more than $25,000 in scholarships to study abroad during the spring and May Term of 2019.
For several years, Illinois Wesleyan students have been selected from applicants nationwide to study or intern abroad. The program awards under 3,000 scholarships per academic year to students from underrepresented groups who might otherwise lack the means to study abroad during their undergraduate career.
Cortez, who is participating in the Barcelona Study Abroad Experience (SAE) program, said she is eager to fully immerse herself in Spanish in order to provide higher quality treatment for her future patients.
"The opportunity to go to Spain as a nursing student and Hispanic studies minor will greatly impact my future career in a Spanish-speaking environment," said Cortez. "The observations at a hospital in Barcelona will help me experience different approaches to the medical field that one may not see in the States."
Founded by the Institute of International Education in 2001, recipients of the Gilman Scholarship are encouraged to develop skills critical for engaging with the international community, such as critical need languages.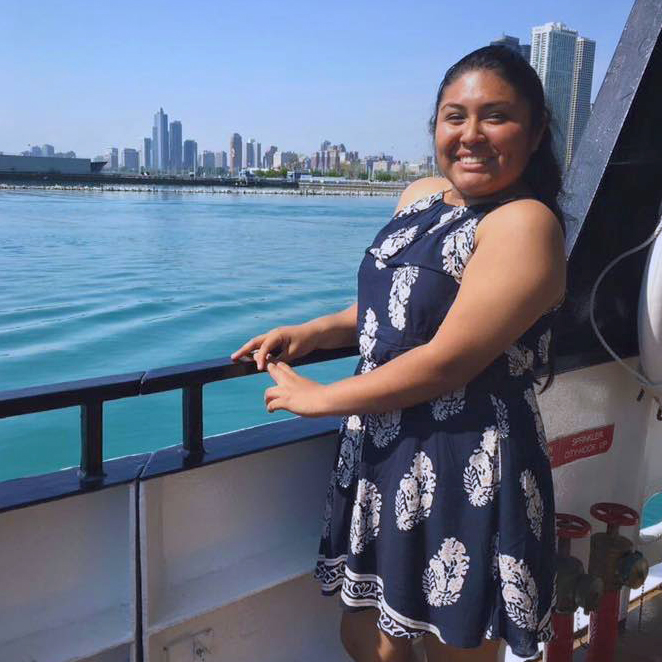 Cortez said studying in Spain would not be possible without support from this scholarship program.
"I am so grateful that I received the Gilman Scholarship because it truly allows me, a first-generation college student, to study abroad without the extra financial concern," Cortez said. "I look forward to learning the culture, architecture, and cuisine of Barcelona. I'm very excited to make Barcelona home for four months and fully integrate myself to the culture."
With over half of Illinois Wesleyan students studying abroad at least once during their undergraduate years, the University is committed to assisting with resources that can reduce financial barriers for students and provide access to unique learning opportunities. Students can learn more by attending the Spring Study Abroad Fair on Thursday, Jan. 17 from 4 p.m. until 6 p.m. in the Memorial Center's Davidson Room.
Study abroad scholarships and grants awarded to IWU students for spring and May Term of 2019 include:
Shannan Abraham (Addison, Ill.), $1,750 Global Access Initiative (GAIN) Grant from CIEE, for study abroad in Palma de Mallorca, Spain (spring)


Khayla Caruthers (Rockford, Ill.), $1,750 Global Access Initiative (GAIN) Grant and $2,500 Gilman Go Global Grant from CIEE, for study abroad in Seoul, South Korea (spring)


Ely Cortez (Chicago), $3,500 from the Benjamin A. Gilman Scholarship program, for study abroad in Barcelona, Spain (spring)


Jaeden Danko (Eagan, Minn.), $1,000 IWU Study Abroad Scholarship, funded by Betty Ritchie-Birrer ('47), for study abroad in Granada, Spain (spring)


Megan Frederick (Naperville, Ill.), $1,000 IWU Study Abroad Scholarship, funded by Betty Ritchie-Birrer ('47), for study abroad in Quito, Ecuador (spring)


Megan Hippe (Caledonia, Mich.), $1,000 IWU Study Abroad Scholarship, funded by Betty Ritchie-Birrer ('47), for participation in the May Term course on Brexit


Ruth Hoffart (Oregon City, Ore.), $1,000 IES Abroad Scholarship, for study abroad in Vienna, Austria (spring)


Vi Kakares (Niles, Ill.), $1,000 Academic Consortium Grant from CIEE for study abroad in Sevill, Spain (spring)


Jenny Ly (Chicago), $2,500 IWU Study Abroad Scholarship, funded by Betty Ritchie-Birrer ('47), for study abroad in Barcelona, Spain (spring)


Sanghyun Nam (Glenview, Ill.), $1,500 from IFSA-Butler for study abroad at Trinity College Dublin, Ireland (spring)


Maeve Plunkett (Glenview, Ill.), $1,000 from Phi Kappa Phi for study abroad in Morocco (spring)


Logan Servin (Milton, Wis.), $1,500 IWU Study Abroad Scholarship, funded by Betty Ritchie-Birrer ('47), for participation in the May Term course on Brexit


Andria Talavera (Schererville, Ind.), $1,000 IWU Study Abroad Scholarship, funded by Betty Ritchie-Birrer ('47), for participation in the May Term course on Brexit


Jasmine White (Chicago), $5,000 David Porter Need-Based Diversity Scholarship and $2,000 IES Abroad Scholarship, for study abroad in Shanghai, China (spring)


Yilin Li (Zhengzhou, China), $1,000 IES Abroad Scholarship, for study abroad in Vienna, Austria (spring)

By Rachel McCarthy '21