Freeman Asia Interns Share Experiences Abroad
July 12, 2019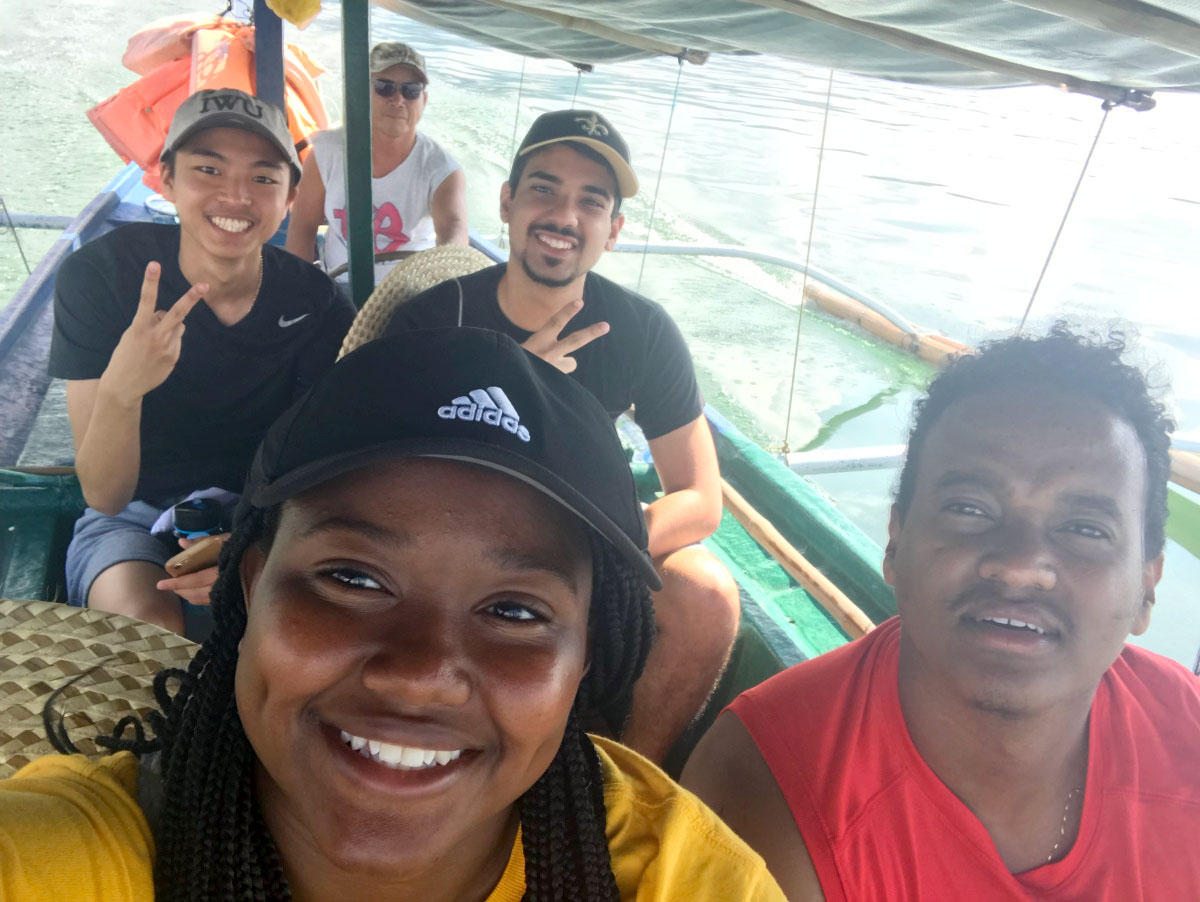 BLOOMINGTON, Ill. — From traversing the green countryside of Japan to the seemingly never-ending traffic of the Philippines, 36 Illinois Wesleyan University students are immersing themselves in Asian culture while developing valuable career skills as Freeman Asia interns.
The IWU Freeman Asia Internship Program enables Illinois Wesleyan sophomores and juniors, both domestic and international students, to apply to spend approximately two months on an internship site in Asia. If they are accepted, a grant from the Freeman Foundation funds airfare, housing, a living allowance, and all internship placement and visa costs for each student.
This summer, students are dispersed across 14 internship sites in Hong Kong, Japan, the Philippines and Thailand. Freeman Asia interns are exposed to new languages, new places and new people, all while immersing themselves in local culture and reflecting on their experiences through regular blog posts.
"While you won't find me personally wandering back alleys alone in the dead of night or anything like that, Tokyo is regarded as a very safe city to live in. People here don't fret too much if things get left behind in a public area, because they trust that other people will be responsible enough to return them," Rachel McCarthy '21 shared with her readers about the culture in Tokyo, Japan. "It's a big attitude shift for someone from Chicago, but it's helped me feel more at ease as I squish next to complete strangers on crowded trains during rush hour."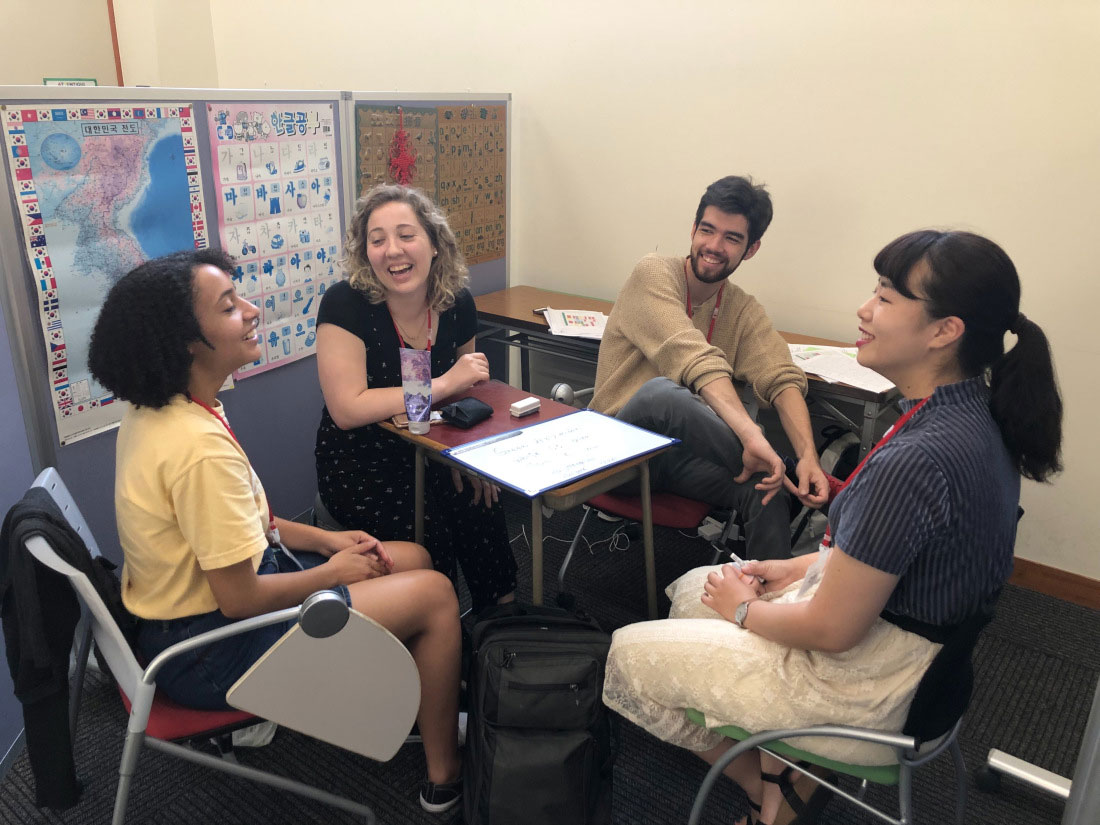 Though they are there to learn, research and work, students find time to experience unique places and activities that their environments have to offer. Interns have walked through the digital art museum teamLab: Borderless in Tokyo, hiked across Hijiyama Park in Hiroshima, rode in jeepneys across cities in the Philippines, and learned taiko drumming for the traditional summer festival in Onishi. Some students witnessed history in the making when over one million marchers took to the streets of Hong Kong to protest a controversial Chinese extradition bill.
"The MTR station filled with protestors hoping to catch the next train to Central to join the march. It was heartwarming to see so many people fighting for the same thing. Mainlanders, people who are from China, localist and many other groups put aside their differences and marched for the same cause," said Jarlai Morris, who is interning at Koding Kingdom in Hong Kong, on her blog.
Though most students either studied the native language previously or squeezed in a crash course before leaving the country, many students' internships require them to teach English to community members, or work with colleagues who speak other languages. Student bloggers have described the shared difficulty of a language barrier and the kindness of those willing to help them.
"It's just such a wonderful privilege to be able to experience such miraculous beauty, and to recognize it wherever you go," Adna Mujovic '21 sums up the experience of living life abroad in a blog post. "It fills you with a sense of purpose: as this beauty has existed before your arrival, so you want to ensure its persisted presence even after you leave."
Discover more about each intern's experiences in the complete list of student blogs below: