Annual Undergraduate Research Conference to Feature Filmmaker and Sustainability Expert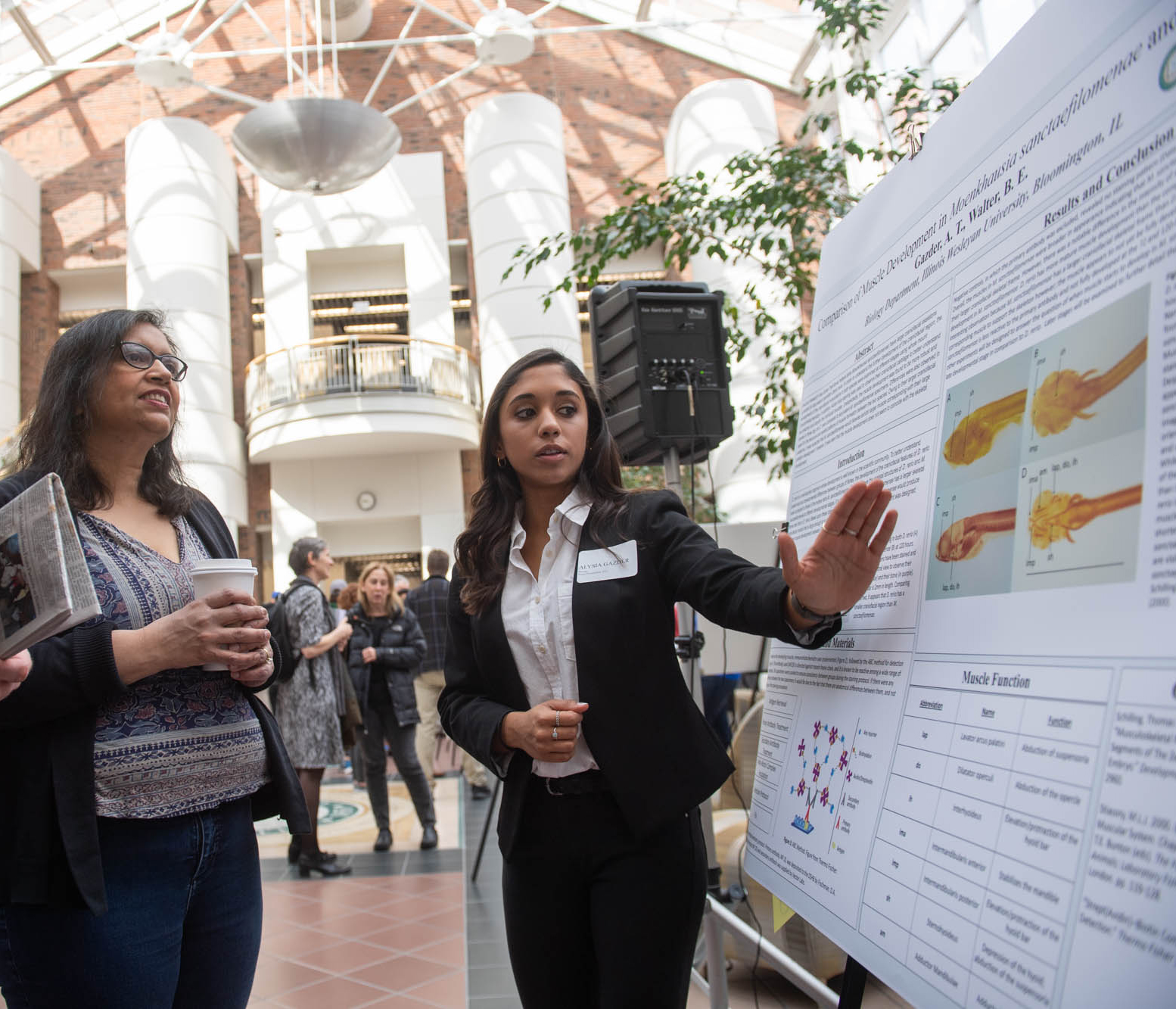 BLOOMINGTON, Ill. — Illinois Wesleyan University students across all years, disciplines and research interests will present their long-term research projects on Saturday, April 13 at the John Wesley Powell Student Research Conference. The conference will also feature keynote speaker Rene Scheltema, a documentary filmmaker and sustainability expert.
A schedule with locations for each event can be found here. The conference is free and open to the public, except for the keynote address, which is limited to presenters and members of their families.
Held annually in April since 1990, the John Wesley Powell Conference provides students with a public forum to share their research in either a poster or in a 15-minute oral presentation. Students will represent psychology, economics, political science, biology, mathematics, chemistry, English, theatre and history, among other departments.
Keynote speaker Rene Scheltema completed the award-winning documentary Something Unknown Is Doing We Don't Know What exploring the science behind psychic experiences in 2009. Then, in 2015, Scheltema debuted her four-year solo project Normal Is Over, which unravels how current paradigms in economics and food production have caused lasting environmental damage, and what can be done to counteract this damage.
Scheltema will present a screening of Normal Is Over on Thursday, April 11 at 7 p.m. at the Normal Theater (209 W North St., Normal) and Friday, April 12 at 7 p.m. in Illinois Wesleyan's Hansen Student Center (300 E. Beecher St., Bloomington).
Naomi Oreskes and Vandana Shiva are both featured in Scheltema's film. Oreskes spoke at Illinois Wesleyan's Founders' Day Convocation, and Shiva will present an address as part of the Adlai E. Stevenson Memorial Lecture Series on Monday, April 15 at 7:30 p.m. in the Hansen Student Center.
Scheltema's lecture complements the University's annual intellectual theme, Changing Climates.
By Rachel McCarthy '21