"Seasons of Change on Henry's Farm" Sneak Preview and Q&A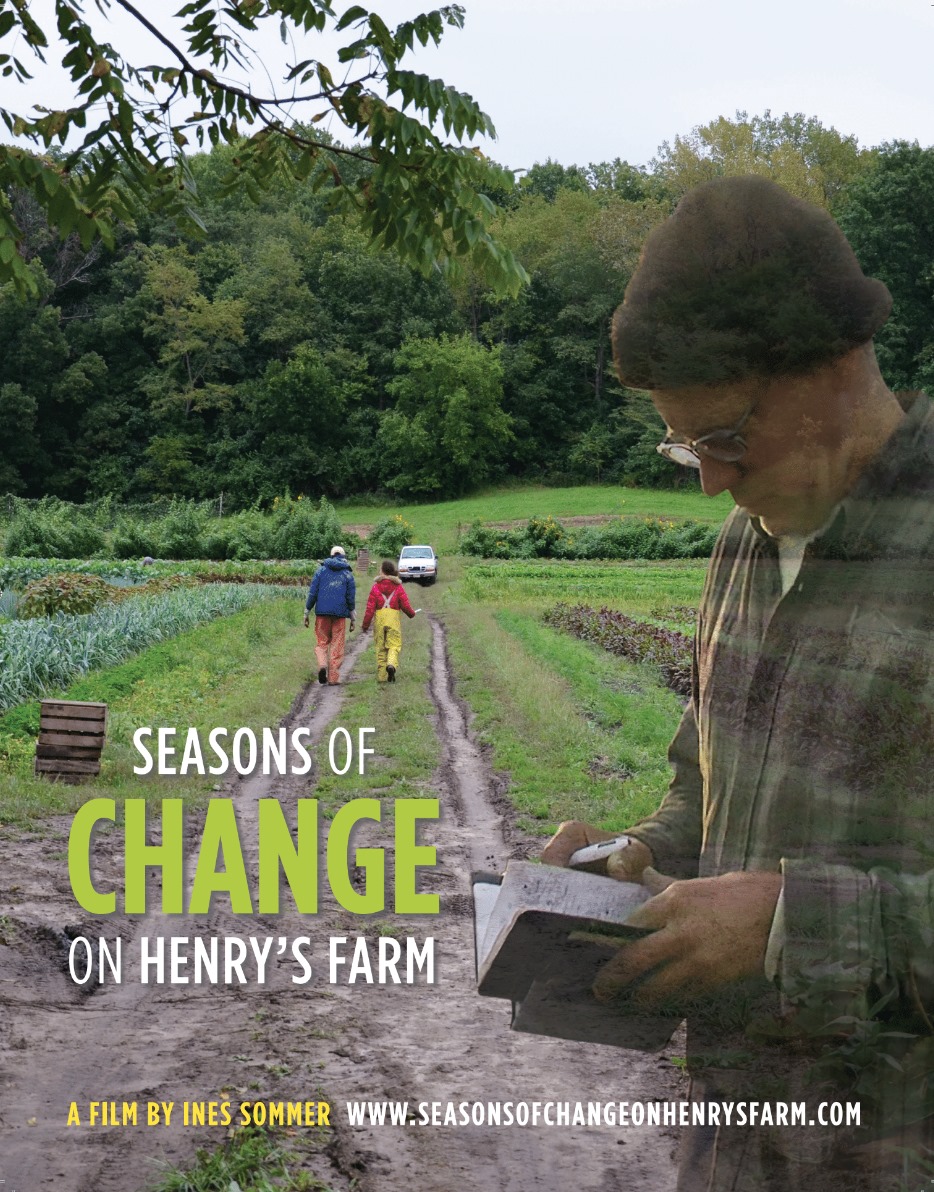 BLOOMINGTON, Ill. –– Illinois Wesleyan University will host a sneak preview of the documentary film Seasons of Change on Henry's Farm, followed by a Q&A with film subject Henry Brockman and co-producer Terra Brockman, on Wednesday, Feb. 5, 2020 at 7 p.m. in The Ames Library's Beckman Auditorium.
The event is free and open to the public.
Seasons of Change on Henry's Farm, directed by Ines Sommer, follows the lives of Henry and Hiroko Brockman, who have run an organic vegetable farm in the Mackinaw Valley of central Illinois for 25 years. The certified organic family farm grows over 650 varieties of vegetables in the middle of the Midwest. But as the effects of climate change loom, the Brockmans must adapt to the future of farming on personal, generational, and global levels. The film delves deep into issues of food justice and environmental sustainability.
"Seasons of Change on Henry's Farm is an important documentary for our times," said Eureka College Professor of English Kathy Whitson. "It is an artful blend of a family narrative, an encomium to the good cycle of nature, and a warning about human shortsightedness that may lead us to catastrophe. It delivers a bracing message with an urgency that makes accountability imperative, yet with a gentleness that makes hope possible."
Part of Illinois Wesleyan's Fact or Fiction programming, this event is sponsored by the Environmental Studies Program, the GREENetwork, the Peace Garden and the Sierra Student Coalition, as well as Bloomington-Normal's Ecology Action Center and StraightUp Solar. The film website and trailer can be viewed at www.seasonsofchangeonhenrysfarm.com/.
By Megan Baker '21