Animal Studies Scholars and Bloom Community School Students to Observe and Enrich Louisville Zoo Primates
March 7, 2019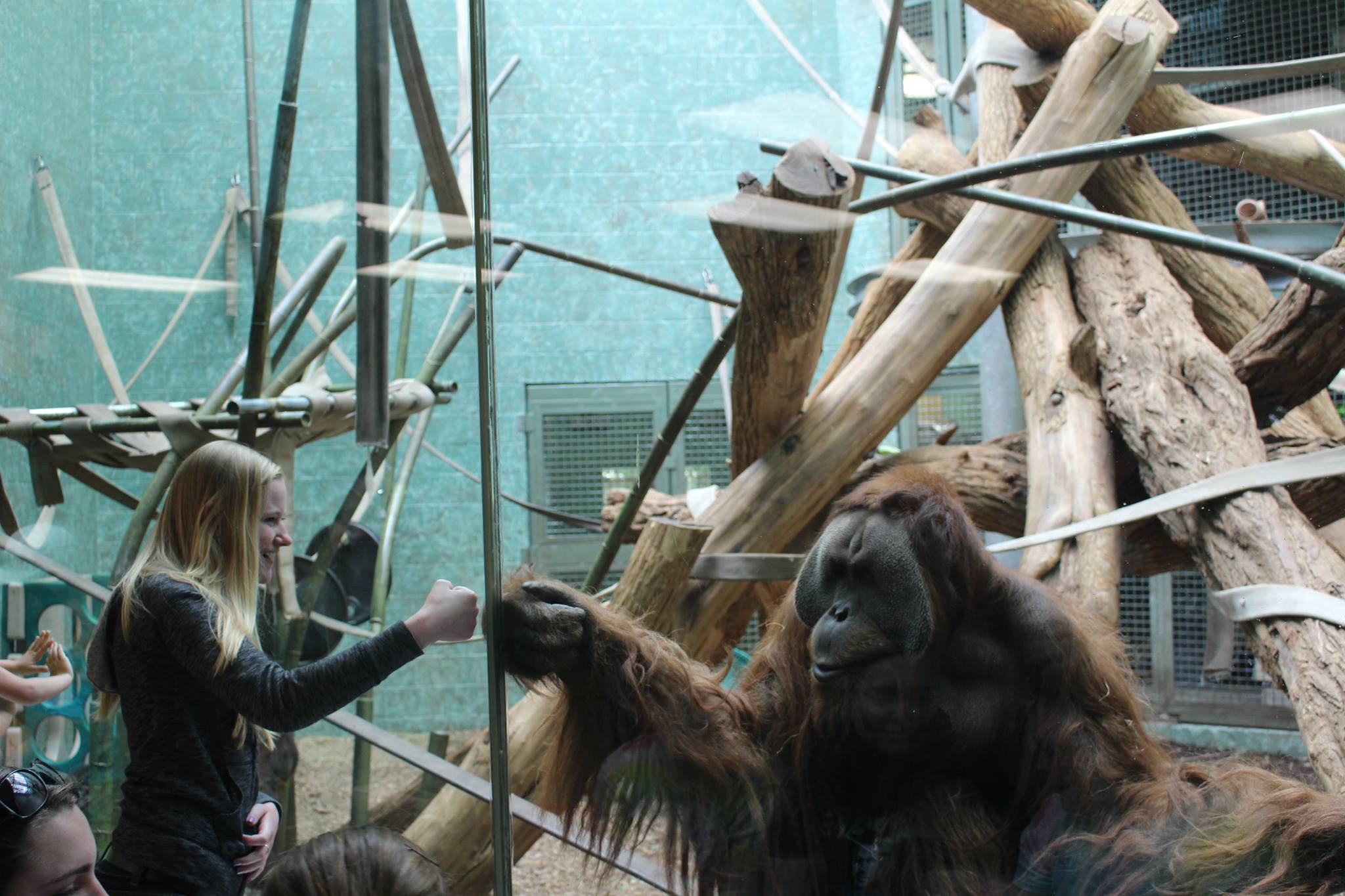 BLOOMINGTON, Ill. –– A group of first-year Illinois Wesleyan University students will spend their upcoming Spring Break observing and enriching the lives of primates at the Louisville (Kentucky) Zoo alongside elementary students from Bloom Community School.
Led by Assistant Professor of Psychology Ellen Furlong, Illinois Wesleyan's Animal Studies Scholars are members of the Animal Studies First-Year Experience. The scholars include elementary education major Brylee Lutman '22 (Bloomington, Illinois), nursing major Raven Robinson '22 (Newport Beach, California) and psychology major Lindsey Fitch '22 (West Chicago, Illinois).
During their Spring Break trip, students will put into practice some of the things they learned while enrolled in a Gateway Animal Studies course during the fall semester.
The Animal Studies Scholars and the Bloom Community School students will spend their week at the zoo observing primate behavior before designing enrichment experiences for the animals. Enrichment tools that meet zookeeper approval will be presented to the animals at the end of the week, and the students will get to observe their responses. The trip will provide students with an educational experience that integrates learning about ecology, animal behavior and psychology with elements of design and construction.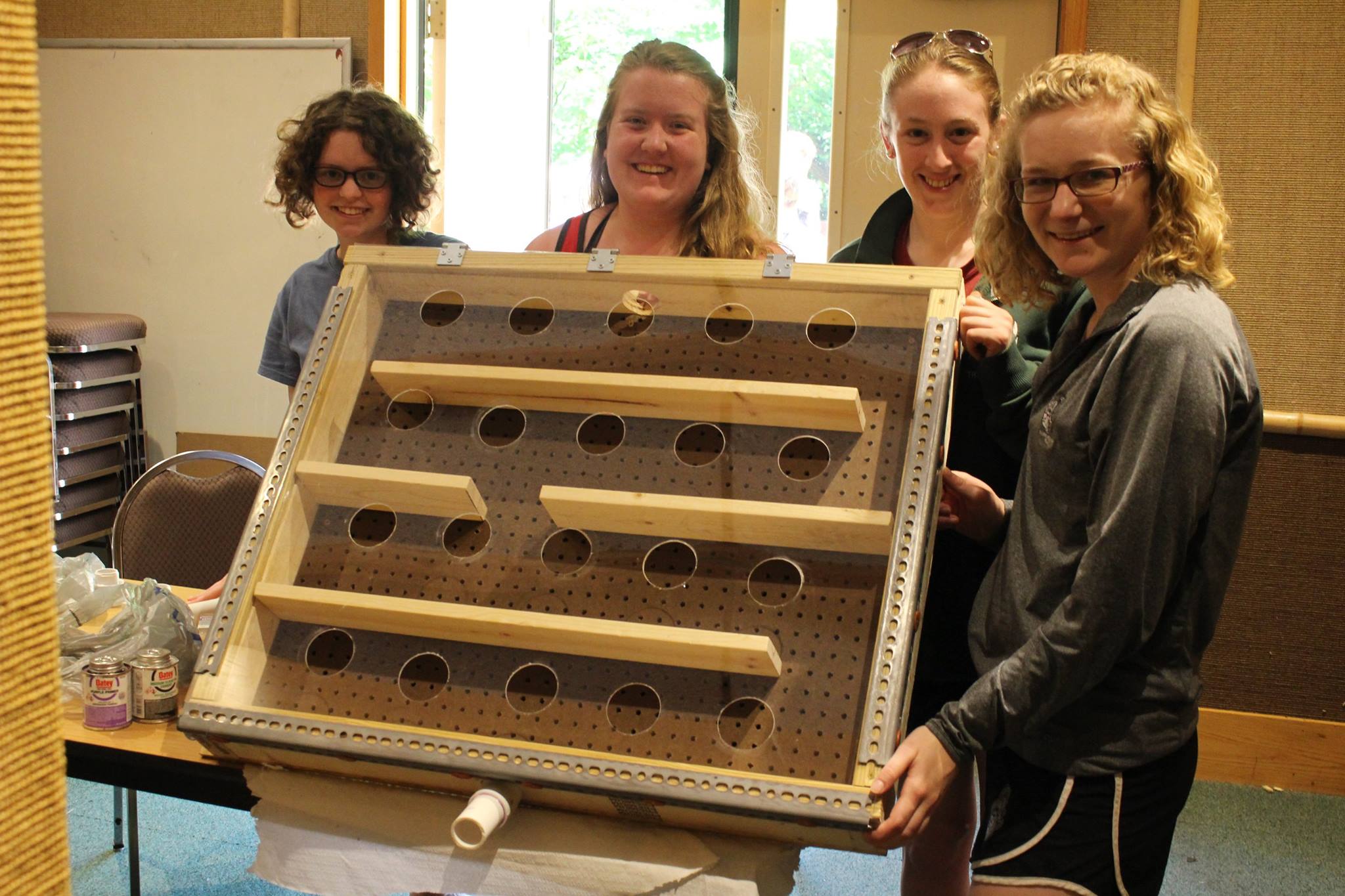 "The experience builds nicely on the work that students did in their Gateway," Furlong said. "They thought about the ethics of zoos, the roles of zoos in our society, and how zoos may help with conservation and education efforts."
Students who participate in the trip will be actively engaged in making the community better, which Furlong believes is emblematic of an Illinois Wesleyan education.
"This experience asks students to think critically and creatively: to integrate their concerns about the welfare of animals with their research on a particular species, and their observations of the animals' behavior," Furlong said.
Furlong's Animal Studies Scholars First-Year Experience is a full year in which scholars from a variety of disciplines explore questions related to animals.
"One of those was the question of what do we owe animals when they are in our care?" Furlong said. "Challenging animals' minds when they are in captivity is an ethical duty that the American Zoological Association takes seriously."
The upcoming trip marks Furlong's fourth extended trip to the Louisville Zoo with students. Furlong researches thinking in both dogs and primates, and while not directly related to her current research, Furlong has deep connections with the zoo.
"I often conduct research at the Louisville Zoo," Furlong said. "In fact, I began my relationship with the zoo back when I was in college, and we have continued to work together since."
Other Illinois Wesleyan researchers who recently collaborated with the zoo include Jessica Kraut '16, who explored spatial cognition in tigers and bears housed there, and Maisy Bowden '18 who studied social facilitation in gorillas, seals, sea lions, and orangutans.
Grace Sheese will also be joining the trip. In addition to serving as an Adjunct Instructor in the School of Art, Sheese is a co-founder and current head teacher at Bloom Community School.
By Megan Baker '21