Ames Librarians to Study Teaching with Primary Sources
June 20, 2019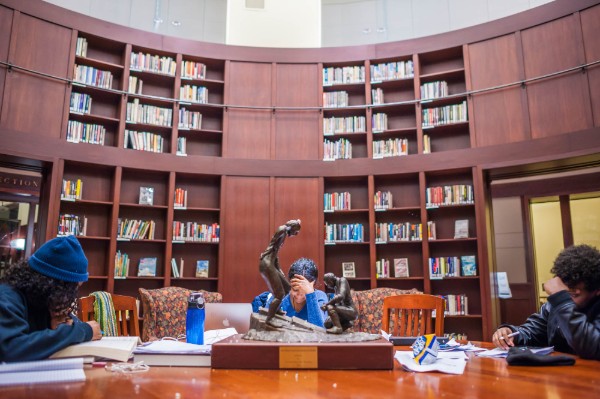 BLOOMINGTON, Ill. — "Teaching with Primary Sources" is the focus of an international study which Illinois Wesleyan University is participating in, along with fellow institutions of higher education including: Williams College, Brown University, Dartmouth College, University of Virginia, Indiana University, University of Sheffield (U.K.), Lafayette College and Yale University.
University Librarian and Professor Scott Walter and University Archivist & Special Collections Librarian and Associate Professor Meg Miner recently attended a two-day training seminar hosted by Ithaka S&R for participating schools. The study will focus on how "[teaching] undergraduates with primary sources promotes student engagement and critical thinking skills."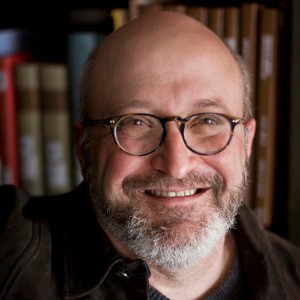 Illinois Wesleyan's Ames Library offers a functional example of faculty and curriculum collaboration with the library. The Ames Library faculty seeks to both learn from the local research set within a global context and to provide an example of best practices for other institutions and their libraries. The Ames Library has extensive experience and success with learning programs that focus on media literacy, digital literacy and artifactual (or primary-source) literacy.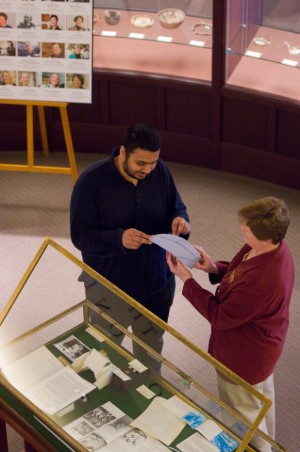 "From their Gateway courses to their senior seminars, students at Illinois Wesleyan are given opportunities to work with faculty to explore their curiosity and find their passion for their work," Walter said. "Librarians collaborate with faculty and students to identify, locate, and explore any number of sources, but it is the primary sources – print, digital, artistic, or artifactual – that provide the greatest opportunity for critical thinking about the lived experience of others as part of the creation of new knowledge.
"This study will provide a unique opportunity to explore the ways in which faculty in the library and the classroom work together to help students develop and demonstrate the ability to identify, locate, and evaluate primary source materials, and help to prepare them for a world in which the number and variety of such sources continues to grow."
During fall of 2019, the research team will conduct interviews with faculty who make use of primary source materials in their teaching. The study focuses on the humanities and social sciences, but the team plans to consider faculty from any department who wish to participate.
"I am looking forward to learning about the ways our faculty colleagues are using primary sources in different departments across campus and to identifying ways library faculty can collaborate on this work," Miner said.
Final selections for the participant pool will be according to guidelines provided by Ithaka, and invitations to participate will be issued in August 2019. Faculty wishing to be considered for participation should contact Meg Miner: mminer@iwu.edu.
By Samira Kassem '21