Tiny Earth Network Builds Student Researchers in Antibiotics
Sept. 11, 2018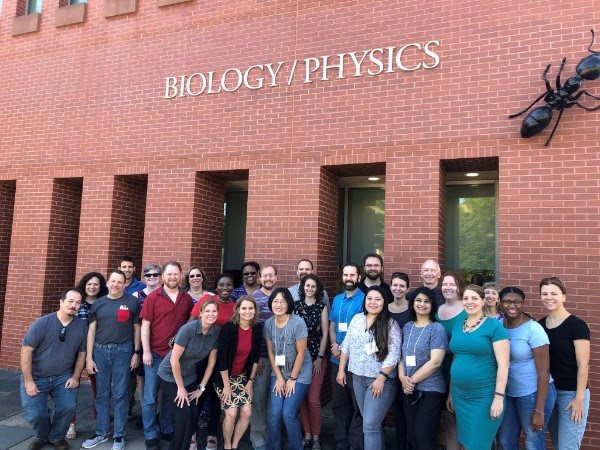 BLOOMINGTON, Ill. — Illinois Wesleyan University is joining with Tiny Earth Network to prepare student researchers to address the modern-day public health crisis of antibiotic resistance.
Assistant Professor of Biology Loralyn Cozy took part in a week-long training program over the summer at the University of Connecticut to become a partner instructor in the Tiny Earth Network. With the help of high school, college and university instructors in 14 countries worldwide, the program works to address the diminishing supply of effective antibiotics by fostering a new generation of researchers.
Instructors integrate the curriculum and the research protocols from Tiny Earth Network into their introductory laboratory courses, which exposes students to the importance of combating bacteria that have evolved to become resistant to current antibiotic treatment.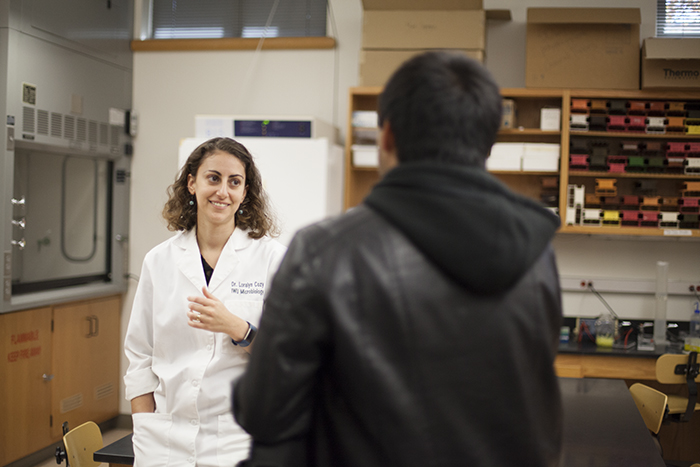 "Tiny Earth's newest batch of partner instructors are an inspiring cohort of researchers and educators already bringing fresh ideas to Tiny Earth's core mission of engaging undergraduate and high school students in real discovery," said Tiny Earth Science and Training Director Nichole Broderick.
By having students from across the globe work in tandem to uncover new antibiotic-producing microbes, Tiny Earth's approach of "studentsourcing antibiotic discovery" will hopefully lead to innovations in how modern medicine can eradicate illnesses caused by harmful bacteria. Simultaneously, students benefit from valuable research experience, with the knowledge that their work has the potential to make a difference in healthcare.
Starting this fall, the Tiny Earth Network curriculum will be implemented as the laboratory portion of Biology 314 (Microbiology). Illinois Wesleyan is the first Illinois school outside the Chicagoland area to take part in this initiative.
"I'm really excited to bring the Tiny Earth Network to IWU," said Cozy. "By engaging our students in authentic research that connects to the larger world, and a problem as big as antibiotic discovery, I hope we can inspire a new generation of young scientists."
By Rachel McCarthy '21